Nathan Yong is a highly respected Singaporean spatial, furniture and object designer who has made an indelible impact on the industry. He has achieved what has eluded many in his field: commercial success without compromising his distinctive, sophisticated aesthetic.
Yong has won numerous accolades, including the President's Award: Designer of the Year in 2007, and was most recently named a Luminary at our very own 2022 INDE.Awards. He also owes his international recognition to the many successful collaborations with prestigious brands such as Living Divani, Herman Miller and Ligne Roset.
Yet for someone of his calibre, Yong remains humble and believes in mentoring aspiring designers as a way to pay forward. He is currently the Product Design Programme Leader at Lasalle College of the Arts in Singapore.
During the COVID-19 pandemic, Yong mentored a group of young designers from around the region who developed furniture pieces in American maple, cherry, and red oak. He suggested they look to their unique social and cultural backgrounds to find their authentic voices as they answered the brief for the project.
Yong is well-versed in the use of timber in furniture manufacturing, and his upcoming collaboration with AHEC will be launched in Singapore in 2023. Entitled Lifecyles, it is a collection of five pieces created from American hard maple, cherry, and red oak. He has taken the opportunity to be deliberately provocative with this work, wanting to stir people's understanding of what is beauty, ugly, function, value, design, and art.
"I was an idealist when I started out at 29, but realised that the Singapore market wasn't ready for my aesthetic," shares Yong. The responsibility of keeping a business afloat meant that his designs had to be pragmatic. "It was not a bad thing because it taught me how to design effectively without compromising some of my vision in the design, striking a balance between commercial reality and creativity."
Today, he uses furniture as a means of exploration for artistic endeavours. This is perfectly captured in hisLifecycles collection that seeks to challenge convention with the environmental impact of each piece calculated. American hardwood growers are responsible for sustainable management of the trees that they harvest, and the collection invites us to question what we know and what we can learn about sustainable design.
Yong's passion for exploration and his commitment to sustainable design is evident in his furniture store, Grafunkt, located at Funan Mall. Much of the showroom interior and furniture pieces feature American walnut, ash, and white oak which are as environmentally responsible as they are aesthetically desirable.
As much as Yong tries to champion sustainability, he believes that it should start from the ground up – from the consumer. "It's only through the demands of the masses that we can change the business. Designers are part of the business entity, and we usually work to a brief, but ultimately the demand is from the customers. Hence those who say that designers bear responsibility for being environmentally conscious are barking up the wrong tree."
Product images courtesy of AHEC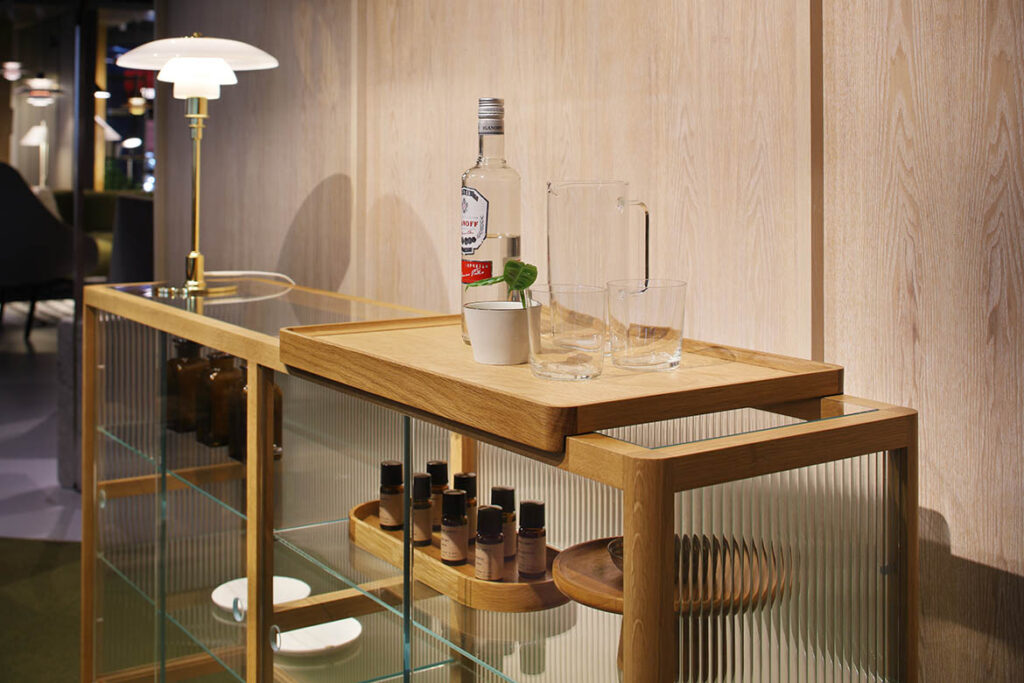 ---