Custom made furniture is built to your specific measurements and desires. Furniture can be custom made in terms of colour, size, shape, material, and design. In comparison to regular furniture, which is identical and mass produced in a predetermined size/shape/colour, custom furniture is much more likely to satisfy your home décor needs.
There are two main reasons people choose to get custom made furniture: function and fit. For those who want their furniture to perform or aid specific tasks, function is incredibly important. This can mean anything from installing cupholders and LED lights to engineering pull-out beds or hidden pools.
Fit refers to the interaction of your furniture with the space. This is particularly relevant if you are designing for an unusual area, such as a corner or curved room. The dimensions of your furniture and the amount of space (bulk) that it occupies in the room are all details which are completely within your control when it comes to custom furniture.
When it comes to custom made furniture Singapore, there is a general assumption that bespoke furniture is expensive. Indeed, the average price for small pieces of customised furniture Singapore is $300-$500 and prices range upwards of $5,000 for a large/complex job. However, bespoke furniture Singapore is more affordable than you might think.
When you consider the long term, custom-made furniture is also an investment. It is built by a designer with your specific circumstances in mind, meaning that it should last many years in high quality condition. It will also make for a family heirloom that can be passed down to your progeny if you so choose.
What should you look for in a good furniture maker?
A good furniture maker will provide personalised and deeply individual services from the get-go. You want to make sure that you have communicated exactly what your piece should look like and the functions that you need it to serve – which can be very tricky if your furniture maker does not make the effort to chat with you live.
Good custom furniture makers should also walk you through the whole process, from design to building or restoration. If you communicate your needs, they will explain how to go about executing them. High quality furniture designers that you can trust will offer you a range of options and outline the pros and cons with each one.
Remember to also trust your furniture maker and let them take the reins. They know what they are doing, and as long as you have communicated what you want from the piece you can sit back and let them bring it into reality.
To help narrow down your search, here is a list of the ten best custom furniture manufacturers Singapore.
The best furniture maker Singapore: Who is the best for cheap custom teak furniture and other furniture? The top ten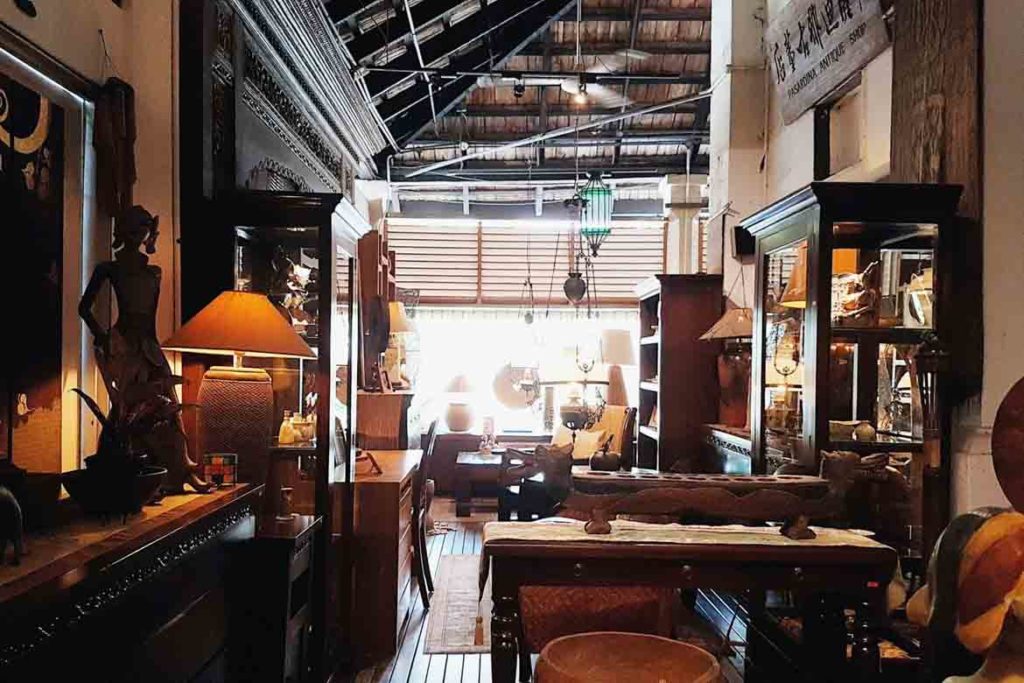 When it comes to custom teak furniture, Parsadina fine living will never lead you astray. A custom-made cabinet from Parasdina will have the extra personal touch that makes furniture glow.
09. Constructivity
Constructivity is a British run company based in Singapore which works in harmony with local workers and contractors. They cover everything from residential to commercial interiors, though they are particularly well known for designing the interior of Singapore's most famous restaurants (such as Maggie Joan's and the Tippling Club).
However, they also build custom made furniture for special events. For all things interior – from a custom table to intelligent lighting systems – look no further than Constructivity.
WTF Furniture Company began as an antique store in 1992. Over the years, they became recognised for ingenuity and innovation, evolving into one of Singapore's most prominent bespoke furniture manufacturers. Now, they have staff on hand to individually design and make the custom made furniture of your dreams.
Siew Hong Furniture is a reliable manufacturer of custom wood furniture with a history of customer satisfaction spanning back 40 years. They are known for their involved designers, who provide personalised expert consultations during the design process and conceptualisation. Their work includes wardrobes, shoe cabinets, kitchen cabinets, display cabinets, shelving units, TV Consoles, study room furniture and prayer altars – for both commercial and residential settings.
06. Picket and Rail
Picket and Rail are renowned in Singapore for their durable, solid wood furniture. They have won numerous awards for tables, chairs, beds and leather sofas. Every piece by Picket and Rail comes with a 10 year warranty, so you are guaranteed high quality.
05. FIF
Fif Singapore are custom furniture creators with a studio in Singapore city open from 11am-7pm. Their furniture is lovingly crafted with half a decade's experience and they are incredibly versatile in skill. For something a little special, consider designing a custom marble table with Fif's custom table top specialists.
Winners of the best residential design project for the Asia Pacific Region (international property awards), Design Intervention is one of Singapore's leading furniture designers with a focus on flexibility. Their bespoke furniture designs are intended not only to improve aesthetics but also wellbeing.
03. Blafink
Blafink is an affordable custom furniture provider with basic packages available as well as more intricate, specific designs. With a four-step process to designing your dream furniture, the Blafink team will work tirelessly to ensure your vision is brought to life.
02. Your Furniture
Your Furniture is another of Singapore's most affordable custom made furniture stores. Their collection is made primarily of recycled materials and they provide both indoor and outdoor furniture – with many new sales and deals rolling out each month. They are capable of manufacturing a huge variety of things including daybeds, balcony desks, round dining tables, and even bar lodges.
01. Roger and Sons
Roger and Sons is a team of bespoke furniture manufacturers with a commitment to sustainability. They championed the Local Tree Project, an ethical furniture initiative which reclaimed trees felled for urban development and repurposed them into artisanal furniture.
Roger and sons cater to just about every design need, with a disciplinary focus on woodworking, furniture, industrial and product design. For a custom study table or cabinet, custom dining table and chairs, or anything else your heart might desire, contact here for a quote.
---