Championing employee wellbeing and genuine work-life balance, the culture of wellness has taken the business world by storm. But what is workplace wellness? And what kind of business culture can cultivate it? These questions have answers that can vary in plenty, concluding in no single-most way to design the optimal environment for a happy, healthy culture at work.
Reflecting diverse realisations of wellness at work, through impeccable fitouts and interior design, these Australian commercial design projects represent the very definition of workplace wellness, in all its varied interpretations.
Chifley Lifestyle, Sydney | Gray Puksand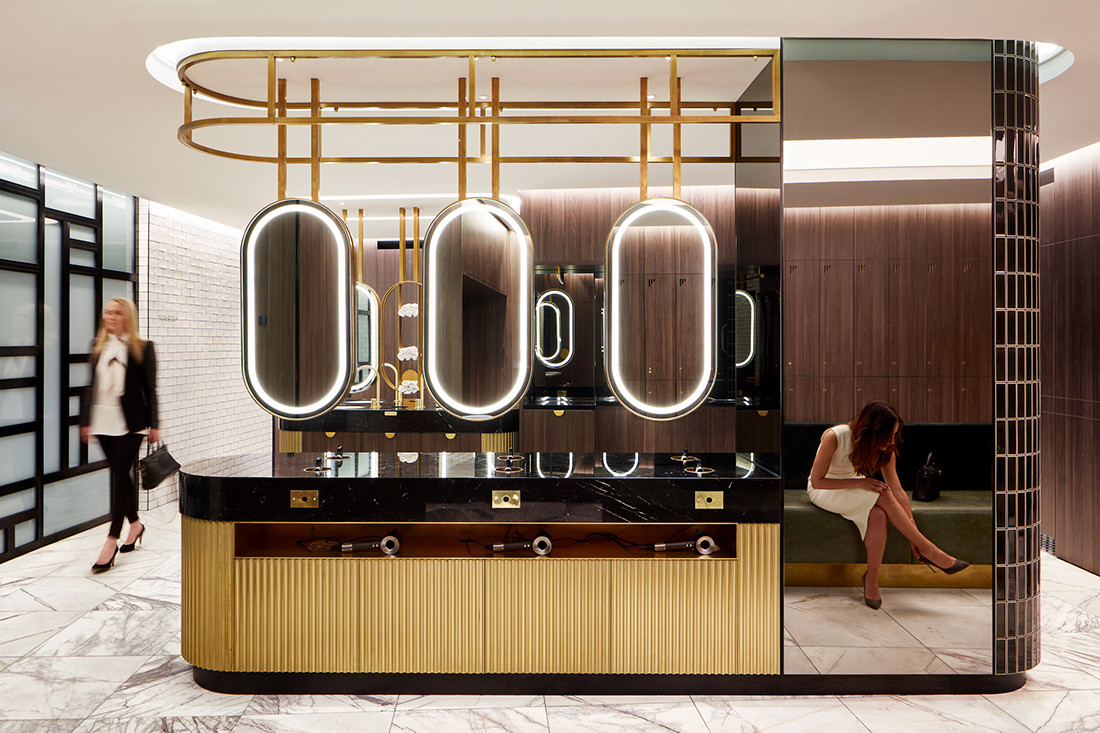 At the forefront of the 21st century workplace is an emphasis on a healthy work-life balance. A crowd favourite amongst the Australian workforce, End of Trip (EOT) facilities are a popular concept that addresses the needs of the modern employee. Sydney's Chifley Tower recognises the art of wellness in enhancing workplace positivity and satisfaction with its state-of-the-art EOT facility, known as Chifley Lifestyle, designed by Gray Puksand.
Kaplan Funds Management, Sydney | Infinite Design
Modern workplaces are increasingly taking their design cues from residential environments with furniture and spaces more reminiscent of homes than a traditional commercial office. The managing director of Kaplan Funds Management engaged Infinite Design, a primarily residential design firm, for Kaplan's new office in Edgecliff, Sydney. He wanted a workplace that felt more like a high-end home, and that could become a family office in the future.
Energy and Water Ombudsman Victoria, Melbourne | WMK
WMK's design for EWOV's entire floor of Melbourne Central Tower does not look like the typically minimalistic, muted interior style that's become emblematic of the contemporary 'wellbeing' aesthetic. Aside from a generous peppering of greenery, the Melbourne arm of WMK's practice has rejected those expected visual cues, instead drawing upon a concept altogether more unexpected: 'a tranquil river walk in the Australian landscape.'
Woodside Mia Yellagonga Campus, Perth | Unispace with Cox Architecture
Woodside's Perth HQ comes complete with spaces for employees children to hang out and play; a collaboration station for partners and consultants; a knowledge zone – feat. digital and traditional libraries, including a cognitive assistant called 'Willow'; and a wellness area that resembles a day spa. This technology-free zone includes a universal multi-faith prayer room, parenting suites, a mindfulness area, and a viewing platform with telescope. Above and below, the workplace floors cater to multiple work modes with armchairs and banquettes situated around the perimeter, sit-and-stand desks, booths and alcoves, standing-only meeting areas, glazed meeting and quiet rooms, and more.
Hub Australia, Melbourne | Bates Smart
Speaking about the studio's inspiration for the design of the new co-working space, Bates Smart Director, Kellie Payne says, "The original design of ICI House was the inspiration for Hub Parliament Station with its human-centric, forward-thinking approach to how people work." Indeed, the Hub Parliament Station is in sync with today's work patterns and succeeds in creating a culture of community while respecting the building's historical significance. The design also pays particular attention to hospitality.
Our Community House, Melbourne | Studio Tate
With limited resources, not-for-profits and social start-ups often work in less than desirable conditions. Our Community House was conceived as an opportunity to demonstrate how intelligent design can positively impact communication, productivity and wellbeing in this sector.
Our Community House is in many ways also the workplace of the future, incorporating amenities like parent and milk-expressing rooms, gender-neutral bathrooms, solar heating and cooling efficiencies, as well as waste management systems. The workspace also offers ergonomic sit-stand desks supporting a wide variety of tasks.
Studio 103 Offices, Melbourne | Studio 103
Perched on the edge of the dreaded Punt Road drag, Studio 103 is a self-designated oasis. Elegantly appointed from front step to rear exit, it turns its back on the peak-hour rush to provide its team of young, talented designers a place where they can nurture their creative leanings and build the business, while also maintaining the mind-body balance.
1 Martin Place, Sydney | Siren Design with Adriano Pupilli Architects
"Workplace and work-related interiors used to be a one-size-fits-all scenario, but now it's all about flexibility and a 'user is chooser' way of thinking," explains Feasey. "So when people walk into the mezzanine at 1 Martin Place, for example, they can look at all the different settings and go, 'Ok, what am I actively about to undertake and what is the most suitable setting?'"
---