Creating a superb futuristic concept, DFE Design has completed a project in Neijiang in the Sichuan Province of China, that reinterprets the idea of a real estate sales space. 
The design is white, light and very elegant and sets the scene for potential buyers and their future investment. The project also reflects its location situated near the Tuojiang river with a free-flowing interior that is almost organic in form.
In a change of the usual layout, the sales centre is located underground, on the lower ground level and accessed from the carpark through a covered pathway. The visitor journey then progresses through to the display area and the show apartments, from lower ground and ground floor then finally to the upper level, providing a truly experiential journey.
The sales space is composed of four large voids, the lobby, the exhibition area, the spiral staircase and the atrium landscape and each plays its part injecting drama or calm depending on the requirement.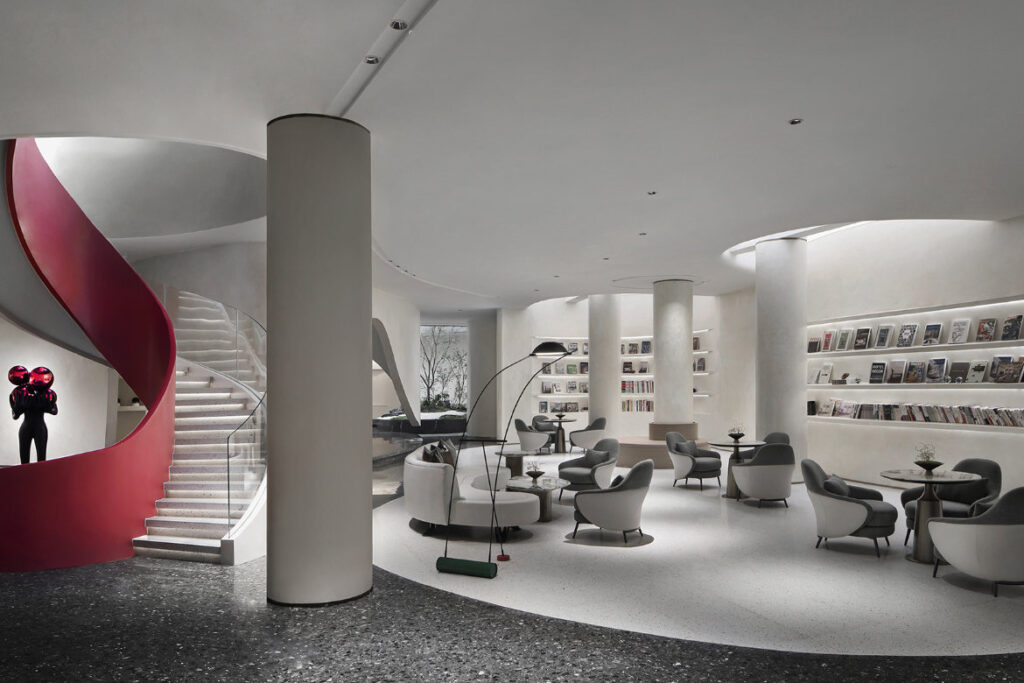 The blood red circular stair is a sculptural inclusion in the white space and becomes the core focus: while the perfect curation of the landscaped atrium provides both beauty and a connection with nature.
Culture is explored through the inclusion of artworks, nature-inspired Chinese paintings by Zhang Daqian that soften the space without intruding on the business of sales.
The solid layered timber in the exhibition area abstractly expresses the concept of modern high-rise buildings and also reflects the architectural models in the space. Including timber, a traditional oriental building material, provides links from the present to the past.
With deference to the local tradition of fishing, nets and boats are represented in the Negotiation area with a curved corrugated steel plate affixed to the ceiling to support the hanging fishing nets. Model fishing boats are also scattered throughout.
The design of Jia Hone – The Future Ark Sales Centre is beautifully resolved and oh so sophisticated in its style and innovative floorplan. DFE Design has not only redefined the idea of a sales centre but it has brought to this project a truly new vision for the future.
Photos courtesy of DFE Design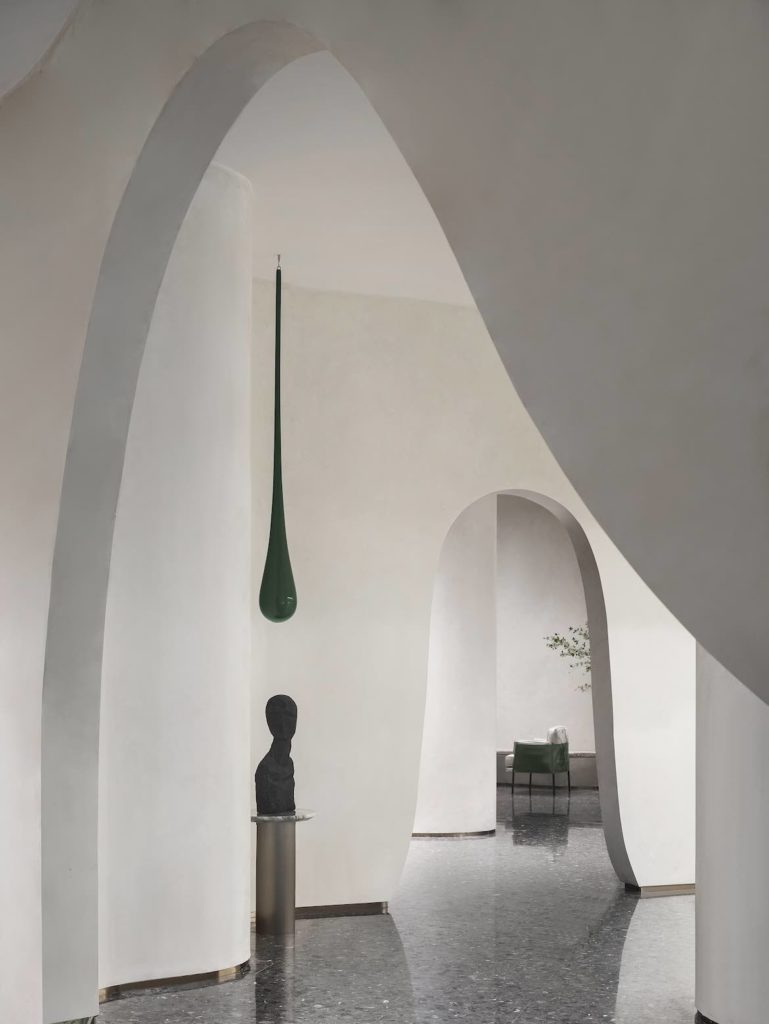 ---