The M+ Museum in Hong Kong is Asia's first global museum supporting contemporary visual culture. Located in the West Kowloon Cultural District, the new arts destination is a stand out and was designed by Swiss uber architects, Herzog & de Meuron. The title of the museum, M+, has meaning as the plus denotes that the facility is so much more than simply a museum and, ADD+ designed by LAAB Architects (LAAB), is proof perfect of this.
ADD+ is an all-day dining restaurant situated on the promenade level of the M+ Museum with panoramic harbour and Hong Kong Island views. It's extremely spacious at 17,000 square feet and presents a global-style cuisine. However, it is the attention to detail in fittings and fixtures, spatial flow and fine furnishings that give this venue the edge.
Cleverly, LAAB has defined the interior space with a zig-zag, one-way mirror that has been installed in a super-elliptical curve. Intersecting the mirror wall is a 16-metre-long cantilever bar connecting the museum entrance with the promenade entrance. A feature of note is the hanging timber shelf designed as a gallery of liquor with bottles showcased to complement the concrete and glass interior.
The incredible glass wall inside reflects and folds the promenade outside, through unexpected visual ways producing myriad vistas of the surrounding skyline. People appear and re-appear and the inclusion of the mirror almost becomes an artistic installation in itself. As the sun sets the glass wall is transformed into illuminated wood panels and this extends a warm ambience for dinner guests.
The interior design was inspired by Cha Chaan Teng or tea restaurants that originated in Hong Kong, but LAAB has imbued the idea with a modern twist. Dichroic tabletops bring the colour spectrum to the monochromatic interior colour palette and table mats and glass ware are reflected in the ceiling overhead to add that extra plus.
Tables and chairs have been positioned in long rows with more intimate groupings around the perimeter of the windows. The solid oak bespoke dining chair used in the project was designed by LAAB and produced by Stellar Works for ADD+. It is minimal in form, incorporating an Asian sensibility and the soft upholstery makes the dining experience even more comfortable for guests. There is ample natural light and of course the views are outstanding. Creating interest within, honey-coloured up-lit vertical blades or shafts are punctuated by five alcoves that reveal the many processes of cooking.
LAAB Architects is an acclaimed Hong Kong-based design studio that has designed projects ranging from public space, architecture and interiors, to furniture, graphics, art and digital craft. The practice comprises 40 architects, designers, artists, engineers, makers and sociologists to bring their innovative and original designs to life.
LAAB received The Design Studio award at the 2020 INDE.Awards and continues to shine and thrive, creating outstanding projects and setting a new benchmark in design.
LAAB
laab.pro
Photography by Kris Provoost (one image by Otto Ng)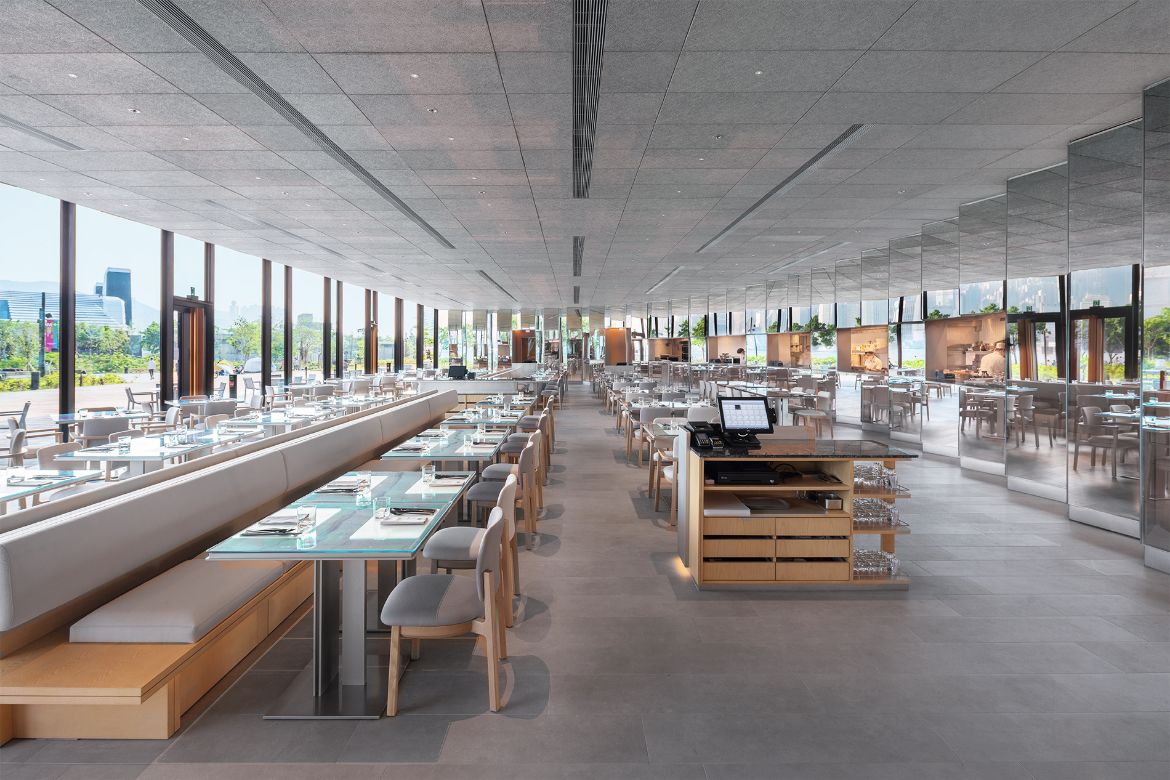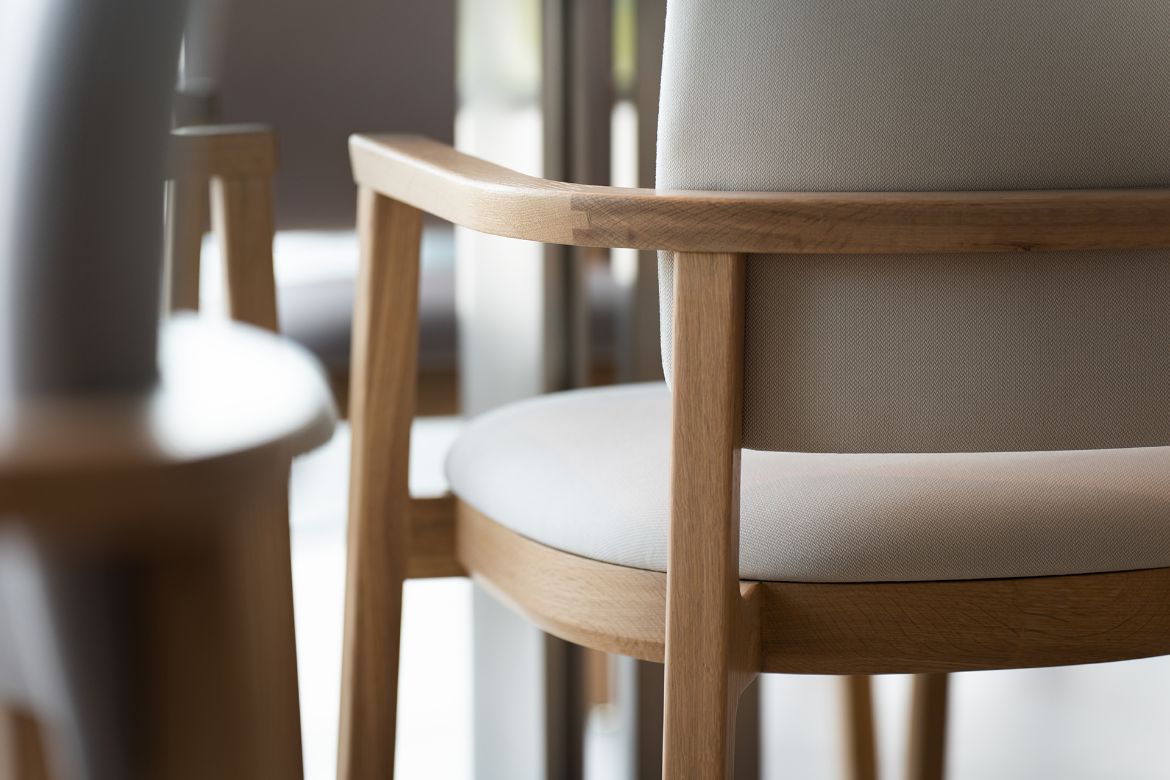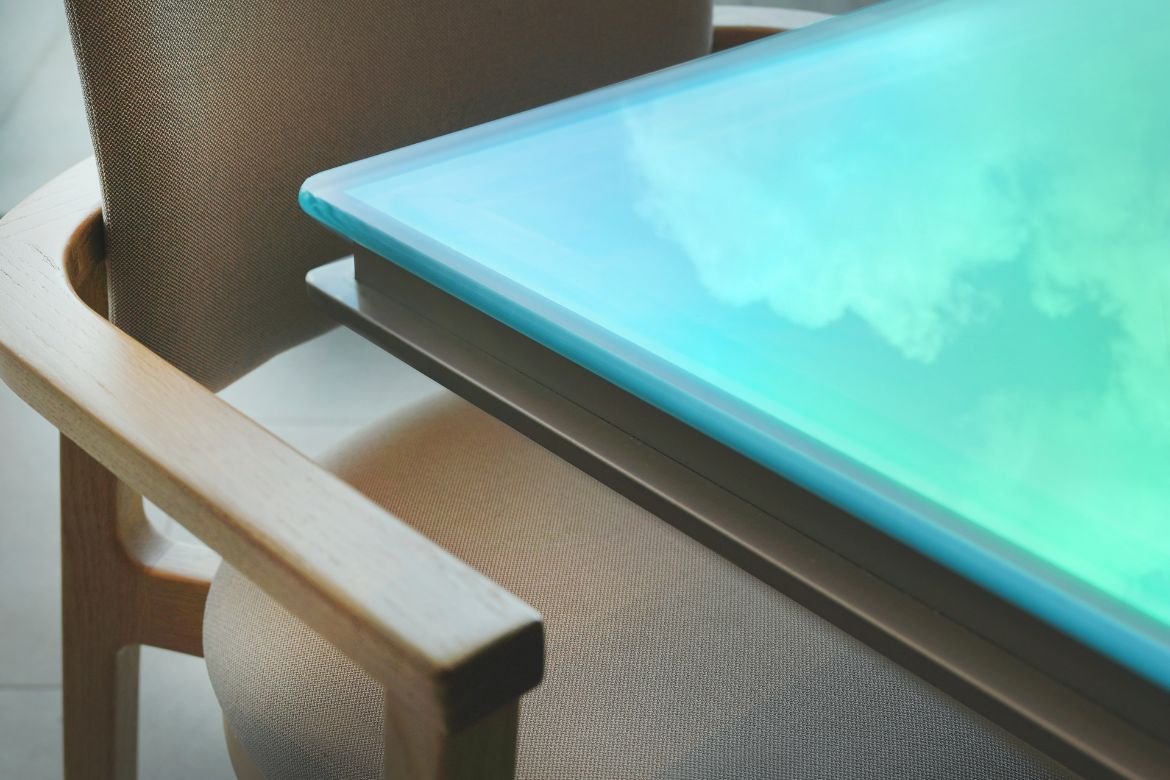 ---