Working on a site with particular significance to the story of coffee production in India, Bangalore-based firm Cadence Architects (established in 2005) have created a resort where nature is an intimate part of the holiday experience.
Java Rain consists of 18 villas, a sculptural clubhouse, a spa and a café in a 'tree house', all set within and gesturing to a setting of great natural beauty.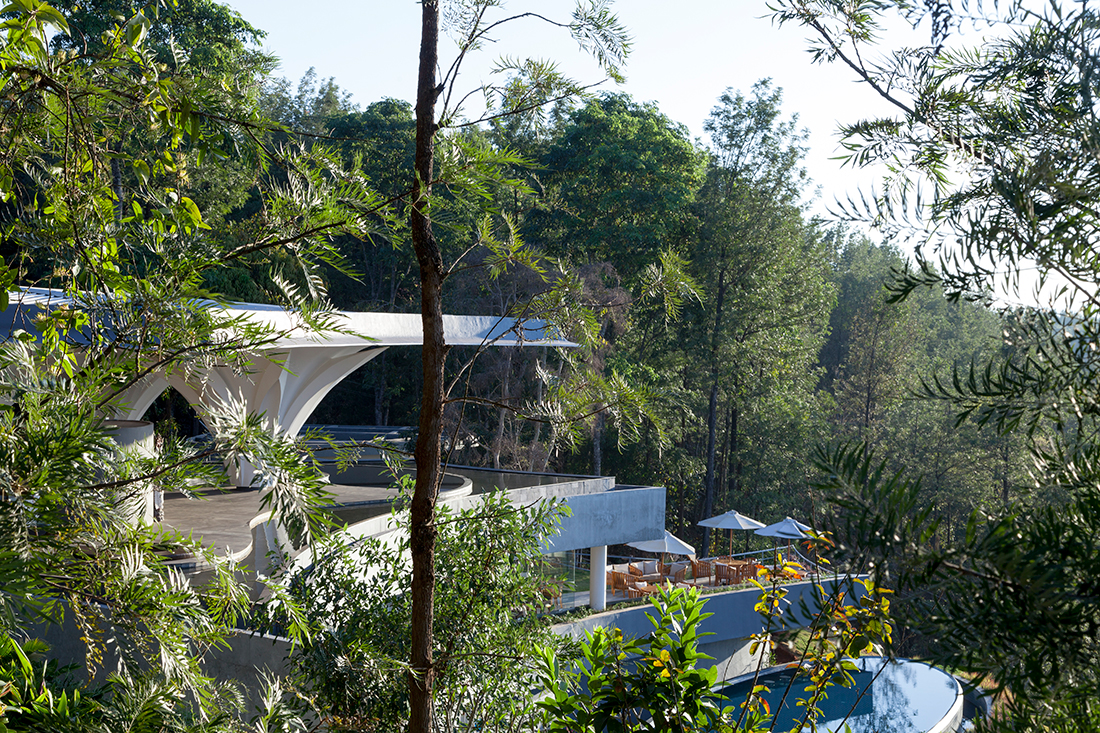 Topographically dramatic Chikkamagalur, located in Karnataka state to the west of Bengaluru, is the area where coffee was first cultivated in India. Java Rain taps on the geography and history of its site – a 40-acre coffee estate in the Mullahangiri Hills that overlooks a valley and town.
Cadence Architects developed an architecture that sits intimately with nature and communicates a sense of the dramatic landforms around it. The Clubhouse was designed on multiple levels according to the contours of the site and to best capture the available views.
It was also planned to require the minimum number of existing trees to be felled. Its florally inspired canopy shelters the reception and waiting area under a ferro-cement structure that frames valley views. On the lower levels are a restaurants and infinity pool.
Perched over a rocky outcrop, the 'Tree House' contains an elevated café that grants a 270-degree view of the surrounding hills.
The villas favour theatrical butterfly roof forms that direct the gaze through extensive glazing to the views of nature. Large decks encourage guests to dwell closer to the landscape around them.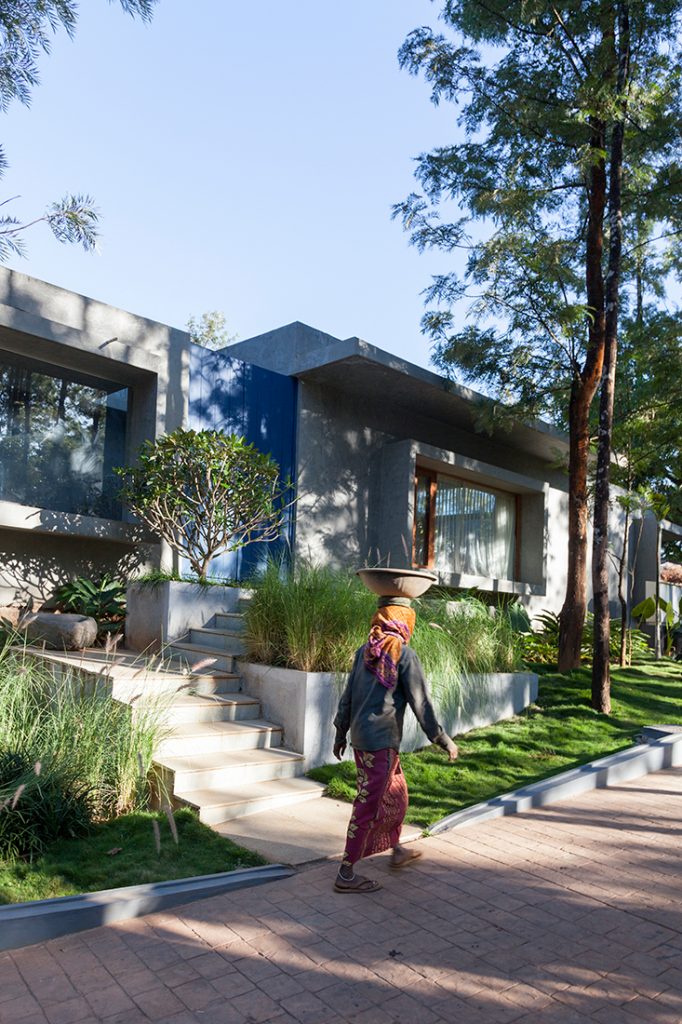 Throughout the resort, Cadence Architects have made use of rustic surface finishes and – where possible – materials drawn from local sources such as Kota stone.
---