By now, we are all aware of the changes in working environments. Flexible, hybrid work spaces and the facilitation of remote working have become normative in companies the world over, with these top-level changes kickstarting flow-on effects to everything from residential to civic architecture.
And yet, we must question whether the pandemic has merely intensified a shift that was already happening? A reckoning that was already bubbling away, where the notion of productivity was seeing a shift away from the traditional corporate workplace and into something more personal, considered and adaptable.
Since the inception of the INDE.Awards some six years ago, the annual Work Place shortlist has acted as a barometer for this change, where the top 12 workplaces in the Indo Pacific have demonstrated an approach by employers and architects alike which put the working experience front and centre. We've seen workplaces in homes and in gardens, expansive, moody offices and smaller ones flooded with natural light. Perhaps what we see most of all is a reflection on styles and systems of working, where there is a rising consideration of comfort and amenities, places where architecture, materiality and furnishings are innately correlated to new ideas of productivity, health and wellbeing.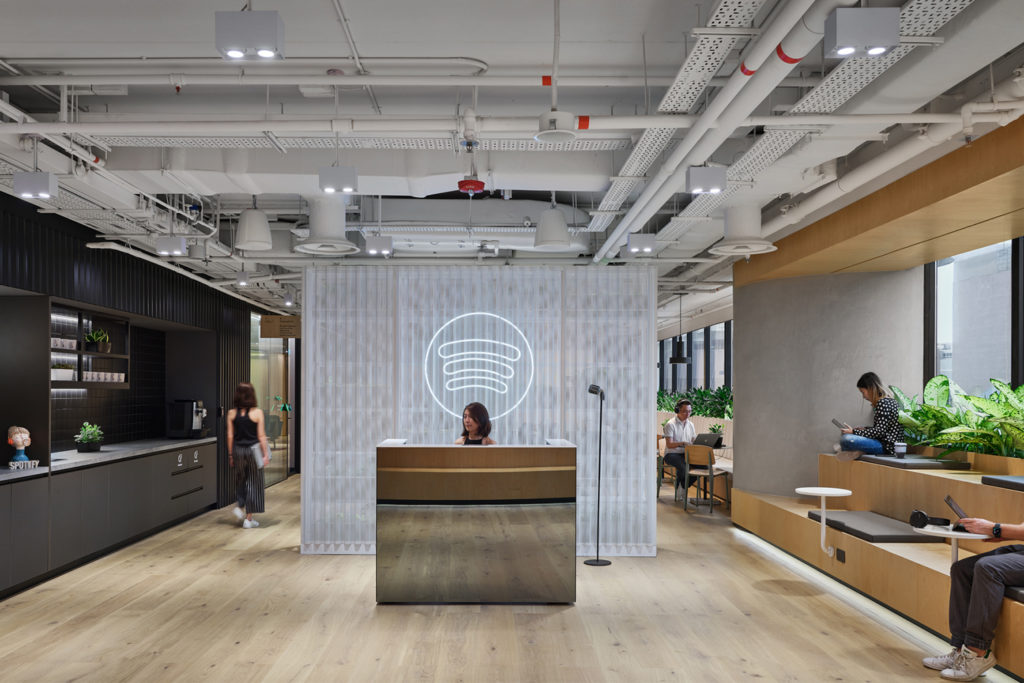 For 2022 category partner Herman Miller, the changing nature of workplaces is one that they are highly familiar with, as their leading collection of workplace furniture solutions are featured in many of the world's leading workplace designs.
"Flexibility and choice have become expectations among modern-day workers across industries and geographies," says Alex Say, MillerKnoll Regional Sales Director, South East Asia. "And organisations need to respond to these expectations by reimaging workplaces to create work experiences that foster collaboration, innovation, well-being, and community-building."
"At Herman Miller, we see the power of design as an instrument for positive change. And we use our knowledge, expertise, and resources to help organisations provide more equitable experiences through inclusive design, nurturing a greater sense of belonging among their employees."
As we look back on the past shortlists from the Work Space category, we see designs that are less based in "trends" but are instead bespoke pieces that reflect the working style of the companies they are designed for. Over the last three years in particular, the Singaporean contingent of Work Place projects have acted as an exemplar of larger workplaces, where sleek design and flexible zoning offer a respite from a bustling commercial environment.
At Project Wanderlust, by Templewell Studio with Design Stables, a mix of muted palettes and varying textures create a relaxed and sophisticated working environment. Design Stables, a collective of design studios, drew on their collaborative work practice in creating a project that drew from hotel builds, where common areas and private guest suites are placed together with consideration. Here, active, break-out zones are placed tangentially against quiet places for solo tasks, while a statement, 10-metre-long bar offers opportunities for events and hospitality.
As the years changed and workplace architecture evolved, M. Moser's Spotify, Singapore – shortlisted in 2021 – highlighted a shift towards more collaborative work styles, with a focus on spaces for sharing. Importantly, Spotify stands as an example of companies of the digital age, where public and private continue to meld into one. The space is split between a public-facing and staff-only workplace, with a public floor that is as much about branding and visitor experience as it is about working. The public floor is designed as an immersive and exciting destination inviting visitors to enter through the 'Tunnel of Fame', while beyond this, visitors and staff alike are greeted with two different community spaces: the work-lounge and a semi-private staff café that can be activated for internal and external events with a fully equipped stage.
Perhaps most striking has been The Work Project – Asia Square, by Hassell, where a distinct blend of colonial architecture and high art-deco modernism resulted in a project that seems more art gallery than workspace. A nod to the rising trend of co-working environments, Hassell's contribution elevates this to a new level from the moment of entry, where a sweeping, living green wall and mirrored desks create a visual statement. This design flourish is underpinned by a logical, grid-like approach to design layout, where wayfinding is made simple and logical.
Looking forward to 2022, how will this bustling, commercial hub, respond to a working environment which is becoming more hybrid and remote? How do workplaces facilitate increasing flexibility, while also creating spaces that employees can feel comfortable and welcomed back into? Matthew Burke, Director, M Moser Associates reflects on this;
"Office space is becoming more malleable based on learnings from the pandemic and the many iterations of remote working. With many employees indicating their preference to carry out focus work away from the office in environments that they can control, there are now large swaths of space that can be reimagined. Instead of providing a certain number of desks, organizations are much more interested in spaces that promote collaboration, community, and culture. This reimagining presents the opportunity to make spaces more dynamic, inclusive, and meaningful, ultimately leading to a better overall employee experience."
For this year's program, the 2022 INDE.Awards jury will consider a range of elements such as originality and quality of design, the performance of the concept, sustainability principles and initiatives as well as innovation. Consideration is given to form and space materiality and technology but also to meeting a client brief and providing a design that is sympathetic to site and locality.
"The INDE.Awards has a strong legacy of celebrating excellence in design and every year the awards push the boundaries of architectural and design mastery, reflects Alex Say. "We are expecting this year's shortlists to further raise the bar through inspiring and progressive designs that tackle the changing demands of the environment and offer engaging and innovative ways to contribute to a sustainable future."
As we all know the work space is as much a social and cultural place as a setting for function and facility. Now more than ever, a project in The Work Space category is judged as much for the ability to connect people as the interior and architectural creative design, as we navigate a shifting global response to how we work.
.
The 2022 INDE.Awards shortlist will be announced on 9/06/2022. Winners will be announced at a live Gala evening, to be held on 04/08/2022 in Melbourne Australia and broadcast live.
The Work Space category is proudly partnered by Herman Miller.
---