With the INDE.Awards entry closing Thursday 31 March at midnight, we've curated (just) 10 memorable INDE winners from the last five years' awards. With the breadth of talent in years past, we highly anticipate the firms and projects that will set the benchmark ever higher, this year.
Enter your project into the INDEs 2022 – you still have time!
Federal House by Edition Office, Australia
Winner of The Living Space, 2021
Winning 2021's The Living Space award, and a much-deserved win for the team at Edition Office, Federal House is a vessel for its owners to both inhabit and enable the experience of place and time – a sanctuary. The project nestles into the folding hills of its hinterland site in northern NSW, acting as an experiential container of place and a conditioning object while being consciously aware of its outsider status within the traditional ownership and legacy of this landscape.
Indigo Slam, Smart Design Studio, Australia
Winner of The Building, 2017
Remember this amazing home project? Who could forget Indigo Slam, which represented a rare opportunity to add a large residence of substantial quality and architectural merit to the diverse neighbourhood of Chippendale, and participate in the reinvigoration of this part of Sydney as a place of architectural and cultural interest.
Te Whare Nui o Tuteata: SCION Timber Innovation Hub, RTA Studio & Irving Smith Architects, New Zealand
Winner of The Building, 2021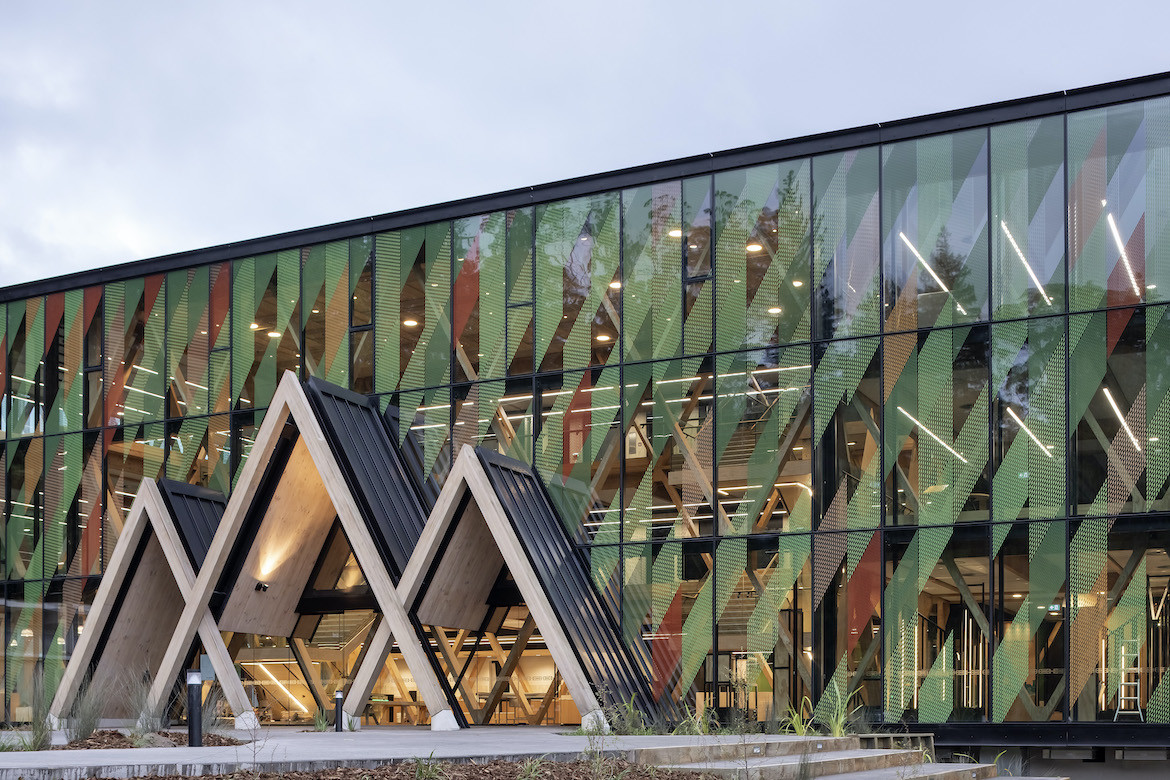 Te Whare Nui o Tuteata provides a welcome to the national Timber Research Institute at SCION in Rotorua, New Zealand. It offers an educational invitation to come 'Walk in Our Forest' and learn new and sustainable ways of resourcing and building with timber. This is New Zealand design at its best.
Vince Alafaci & Caroline Choker, Acme & CO, Australia
Winner of The Prodigy, 2017
Out of all the categories at INDE.Awards, The Prodigy is one we feel particularly passionate about because it honours the work of an emerging creative and 2017's winners from Acme & Co couldn't be a more deserving winner. Architect Vince Alafaci and interior designer Caroline Choker smashed it out with their extraordinary vision, pushing the boundaries of design and sparking trends across a diverse range of sectors.
Riverbend, Bambu Indah, IBUKU, Indonesia
Winner of The Influencer, 2020
Bambu Indah is a sustainably-minded jungle eco-retreat with luxury hotel service, and surprises around every corner. There is harmony with nature as the materials inside create no boundary to the Riverbend House's natural environment and pay respect to the global needs for a cleaner and better future.
Usfin Atelier, George Livissianis, Australia
Winner of The Shopping Space, 2019
Usfin Atelier is a genderless hair salon that provides a platform for artists and designers to collaborate within. Set within the old Taubmans paint factory in St Peters, Sydney, the salon has been designed as a removable set of pods that can make way for art exhibitions, performances, fashion shoots and shows. George Livissianis began the design process by looking at mobility – and his project broke paradigms.
Samsen STREET Hotel, CHAT Architects, Thailand
Winner of The Building, 2020
The Samsen STREET Hotel involved the renovation of a 'curtain sex motel'. Catering to secret affairs, this is one of Bangkok's longstanding 'unspoken' typologies and has a spatial sequence like no other. The Samsen STREET Hotel suggests a new way to create architecture that is appropriate for Bangkok – formally, tectonically, programmatically and culturally.
Green Square Library and Plaza, Studio Hollenstein with Stewart Architecture, Australia
Winner of The Learning Space, 2019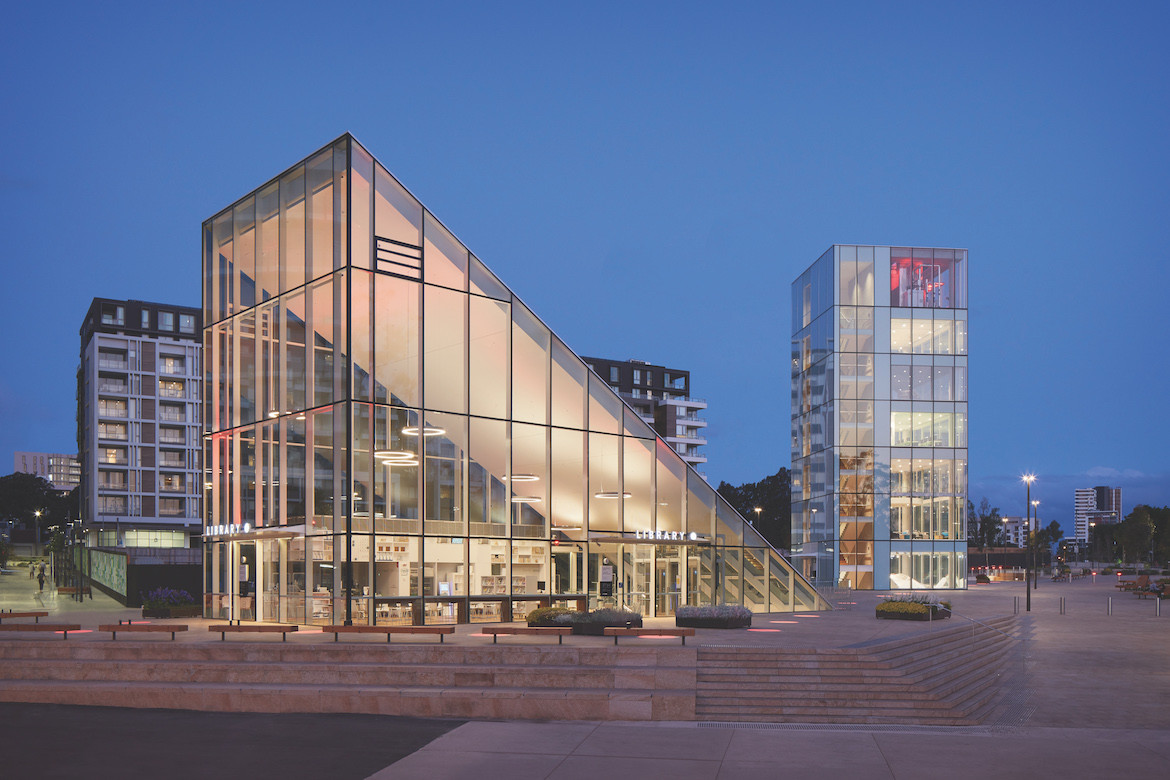 Green Square Library and Plaza is an open, flexible and inclusive public space – a fusion of building and landscape; interior and exterior. Green Square is emerging as a suburb of distinct character and growth as Sydney's first new town centre in over 100 years, and the largest urban renewal zone in Australia. Green Square Library and Plaza lay at the heart of this dense new suburb, a direct response to a context where public open space is the most valuable commodity.
Barangaroo House (Architecture), Collins and Turner, Australia
Winner of The Social Space, 2018
Barangaroo House is the southernmost waterfront site in the Barangaroo precinct in Sydney – one of the largest urban regeneration projects in Australian history. The building elegantly reconciles highly complex design and planning challenges with the creation of a simple striking building form, a new architectural object representative of Sydney's pre-eminent role as a world city with a great love of the water, hospitality, and fun dining.
Krakani Lumi, Taylor and Hinds Architects, Australia
Winner of The Building and The Best of the Best, 2018.
This standing camp (krakani lumi or 'place of rest') in Tasmania's North East National Park was created for the Aboriginal Land Council of Tasmania. Winning the Best Of The Best award, it is the first walk of its kind in Tasmania that is entirely owned and operated by the Aboriginal Land Council. The notion of storytelling is an important rationale for Krakani Lumi. Through the revelation of the interior, and the cultural depth of the exterior, a story of concealing and revealing is told, which belongs to the privileged cultural experience.
Get your photography together and your project details in order, as the 31 March deadline is drawing close. Enter now.
This is your chance to get your team and your work noticed on the global stage, to celebrate all that you've achieved in the past year and reconnect with the wider industry in a night to remember.
Entries to the 2022 INDE.Awards close on 31/03/2022 at 23:59 AEDT. Entries can be started, modified and submitted here and should be entered according to the Awards' category criteria.
---