Conceived by Singapore-based high-pressure laminates distributor EDL, the new EDL Gallery in Kuala Lumpur, Malaysia, can be loosely described as a 'mini design studio' for homeowners and designers to create their dream spaces. It features a comprehensive material library and working spaces such as a lounge, kitchen and dining area that are all accessible to visitors.
Beyond appealing to architects and designers, EDL sought to help end users become more involved in the material selection process. "Since entering the Malaysian market in 2009, we've witnessed an unprecedented shift in end-users visiting us to understand their options, and we're pleased to now offer a creative space where they can see our complete line of laminates to make more informed decisions," says Mr Richard Lim, the Managing Director of EDL.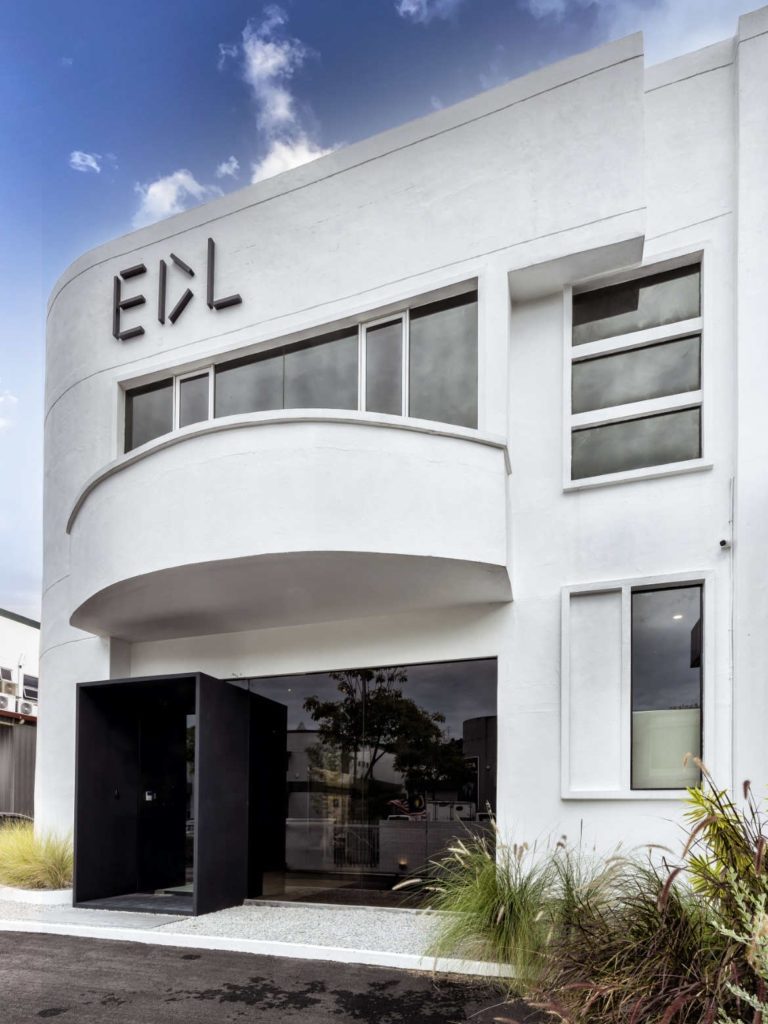 Located within an industrial technology park, the standalone quaint white building houses the gallery, as well as the industrial warehouse and office of EDL. The entire space is designed by Malaysian architect Dr Tan Loke Mun of Drtan Lm Architect.
Upon entering, the gallery does not pose a strong design identity, instead featuring neutral dark tones that remain mindful of the end users' state of mind as they browse through the materials and consider their needs. "Samples and examples are ever present but not overpowering as the overall gallery concept takes precedence to emphasise that design matters most," says the principal of Drtan Lm Architect.
Serving as the centrepiece of the gallery, a floating mobile shelf crafted from steel rods that are attached to the ceiling, acts as a material library. Users can take their time and mix and match their selected samples at the communal layout table with comfortable seating. There is also a kitchen space for EDL to host events that subtly showcase their finishes in various settings. "Galleries must be fun and convertible spaces," adds Dr Tan.
On the second floor, visitors get to look through full-sized laminates, which are embedded on large vertical panels that can be drawn out individually. This was thoughtfully conceived to eliminate the frustration of having to visualise using a small sample.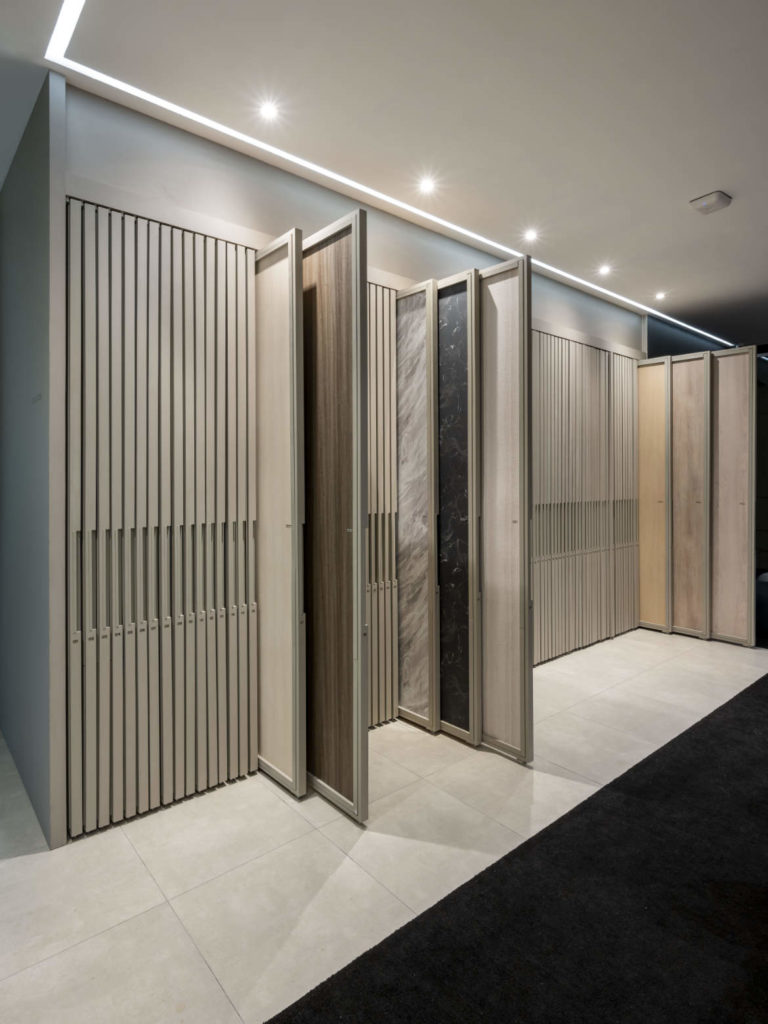 Apart from considering the experience of the visitor, Dr Tan was tasked to merge the gallery, warehouse and office within a single interconnected space. "To achieve this cohesive one space concept, the central axis, vistas, pocket windows and flowing spaces were key experiences linking the forecourt garden and warehousing area with the main gallery space," he explains.
A large sliding glass wall opens from the gallery into the warehouse to enable visitor access. On the upper floor, an overhanging stage protrudes into the warehouse, creating a seamless flow between different levels.
When it comes to sustainability considerations, Dr Tan says the team retained the original building structure as much as possible. "[We also] introduced landscaping to improve passive cooling and biodiversity," he adds. At night, dancing shadows of the trees are cast onto the white building, creating visually inspiring views, as if inviting visitors to let their imaginations run free.
Photography courtesy of EDL
---