From the most beautiful hotels and restaurants to innovative retail spaces with intriguing narratives, here are 10 most-shared hospitality and retail projects we published in 2018 that show how design has evolved to cater to the new generations of consumers and leisure seekers.
Scroll down for the countdown and click on the project name to read the full feature and more images!
#10
Celebrated British designer Anouska Hempel balances drama, wellness and commitment to sustainability inside eight restored heritage shophouses occupied by the Six Senses Duxton hotel.
#09
HASSELL creates a duo of spaces that celebrate the art of enjoying afternoon tea with a unique take on the tropical colonial aesthetic at the Regent Singapore.
#08
One venue for daytime and another for the night. Linehouse designs a pair of F&B spaces in Shanghai's former French Concession with an emphasis on relaxed simplicity.
#07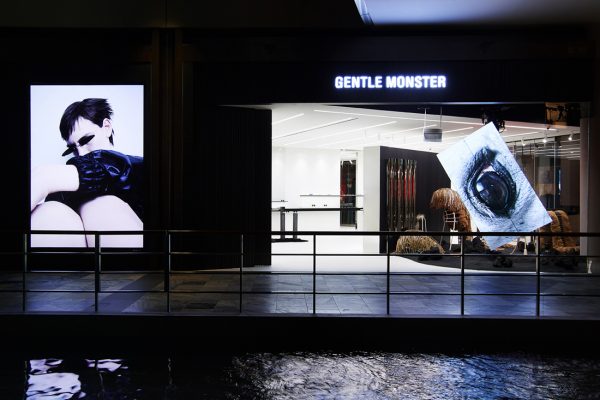 True to the brand, a strong narrative prevails in the abstract interior of Gentle Monster's Marina Bay Sands outlet.
#06
LAANK turns the traditional stark white clinic aesthetic on its head with a bold art deco-influenced interior of black lines and geometric patterns.
#05
Alan Barr from greymatters ruminates on his latest project for celebrity chef Akira Back: Akira Back restaurant and Smack-Dab bar at the JW Marriott Hanoi.
#04
Hong Kong-based young design studio MLKK uses rattan, cement tiles and lime wash to recreate a Singaporean domestic vibe at Aesop's sixth store at the VivoCity Mall.
#03
Seeking an inclusive café experience for Sopo Del Tower, AlvinT Studio makes a colourful interlude in the Mega Kuningan business district.
#02
Can a hotel with soul feed the soul of its neighbourhood? The Great Madras in Little India is a good test case.
#01
The 60,000 sqft Habitat by Honestbee by Wynk Collaborative offers a digital-age grocery shopping and dining experience layered with technology.
Lookout for more of our 2018 Top 10 roundups!
---