Creative inspiration refuses to be confined to the conventional. It is not satisfied with off-the-rack and the mass-produced, but seeks always to find the perfect colour, texture and form to bring the sparks of an idea to unique, glorious, tactile life. This is the genius of Tappeti in creating bespoke, luxury rugs and carpets that for 15 years have been giving interior designers and architects a medium to complete their beautification of space.
Founder and CEO, Karinna Gobbo launched Tappeti with a visionary approach, weaving ethics, environmental sustainability and delightful service into the DNA of the business. There would be no mass market product, instead, each rug is born of a conversation between the designer and their muse, mediated through the warp and weft of the hand-loomed and hand-tufted artisanship of Tappeti's makers.
As a Design Institute of Australia (DIA) Fellow and Immediate Past NSW President of the DIA, Gobbo recognised that there was a niche in the rug and carpet industry for a maker that spoke the language of architects and designers and was able to provide bespoke, unique art-infused rugs for their projects.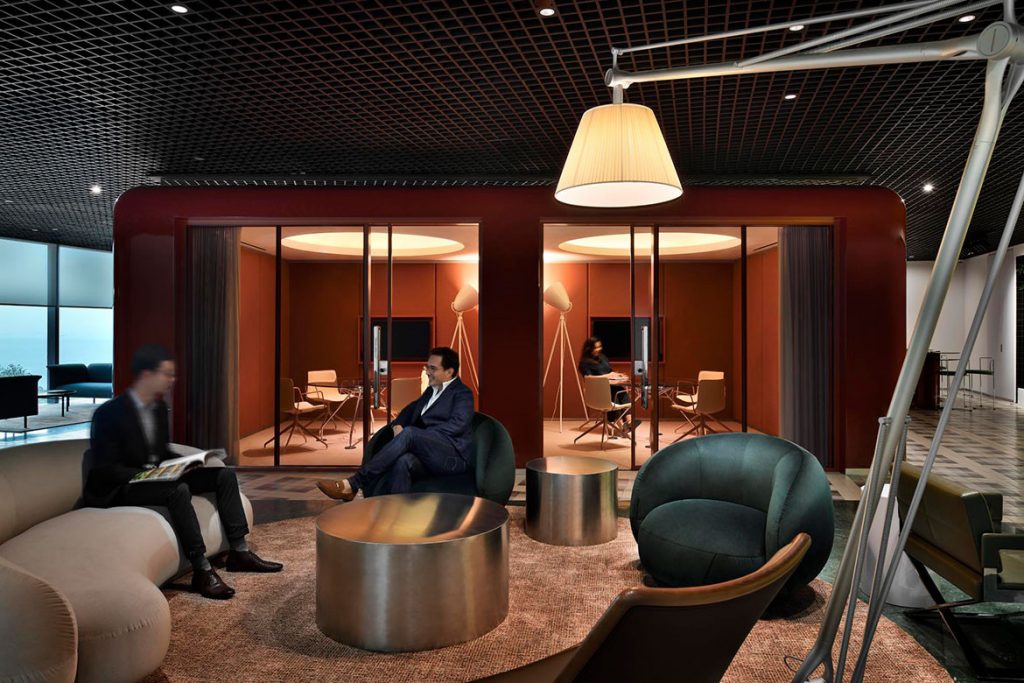 The relationships Tappeti has formed with clients are at the heart of the creative process. Over the past 15 years they have been part of some stunning and opulent collaborations around Australia and in Singapore. Some of the landmark projects have included Raffles in Singapore, NAB in Sydney, NAB in Melbourne, Microsoft's Australian headquarters, Twitter's Australian Headquarters, Department of Defence Hib (Canberra), The Standard in Brisbane for Aria Property Group, Park Royal Singapore, Crown Towers Perth, Charter Hall's head office and AMP's head office.
Interior designers creating exclusive habitations for celebrity clients or looking for the rug that will bring together a room in a $30 million home, turn to Tappeti. Reflecting on the past 15 years, Gobbo cherishes the relationships that have been built with designers and architects including HASSELL, Woods Bagot, FJMT, Cox, Architectus, Bates Smart, YSG and Michael Fiebrich Design Singapore.
Gobbo has curated a team that have an intimate understanding of how vision translates to the tactile textile, and how the qualities of a rug will interact with the ambience of a space. The materiality is deliberately timeless and ecologically sensitive, utilising fibres including New Zealand wool, art silk, hemp, nettle, pashmina fibre and cashmere. The rich hues are created through traditional batch-dying for each individual rug, to minimise chemical waste and provide limitless opportunities for customised colouration.
The innate flair for translating the artistry of designing space into the artisanship of crafting product is enhanced through the repertoire of artists and textile designers who infuse each rug with dynamic interplays of colour and motif. These designers include Australian Indigenous artists who retain copyright of their designs and stories and whose royalties support their Aboriginal community.
This abiding concern for the wellbeing of those who work with Tappeti is inherent to every aspect of Gobbo's approach to business. The process of crafting each rug and carpet is heartfelt and steeped in ethics and fairness.
Traditional makers in India and Nepal who produce each unique piece using time-honoured looming and tufting techniques are paid fair wages that enable them to remain within their traditional communities, raise their families and live with dignity and security.
Even during the recent months of pandemic, Tappeti's artisans were able to remain safe and in place, retaining their incomes and economic stability for their families. One magnificent work at a time, Tappeti has grown into a unique position in the industry. In recognition of its evolution, the company recently relocated its Sydney base to a spectacular Studio in Lane Cove West.
Gobbo explains that the new studio offers designers and architects an experience as much as it is a destination. The fitout has been thoughtfully and luxuriously detailed to reflect the prestigious surroundings Tappeti's products come to occupy. It also inspires and excites the design sensibility with finishes including terrazzo and marble and gives clients an opportunity to discover the gorgeous array of Tappeti artistry.
"Everything we do is unique and bespoke for each designer," Gobbo says. "I am invested in providing value and an exceptional, delightful experience of service. To be mass producing is simply not in my philosophy."
---