"Although fabric and sheet metal seem worlds apart, the tailoring process used to construct shapes is surprisingly similar," says Australian designer Adam Cornish. This observation was the basis of Seam, his first collection for Australian outdoor furniture brand Tait.
Comprising dining chair, stacking chair, bar stool, dining table, café table and bar table, the collection heroes sheet aluminium, which is cut and 'tailored' into precise forms like fabric to a dress form.
Sitting atop recyclable aluminium and timber frames, the shell of the Seam chair is formed and folded from a single piece of flat sheet aluminium. Its fold pattern forms a 'seam' that runs along the length of the backrest like a spine that terminates at the base of the seat with a rounded triangular opening.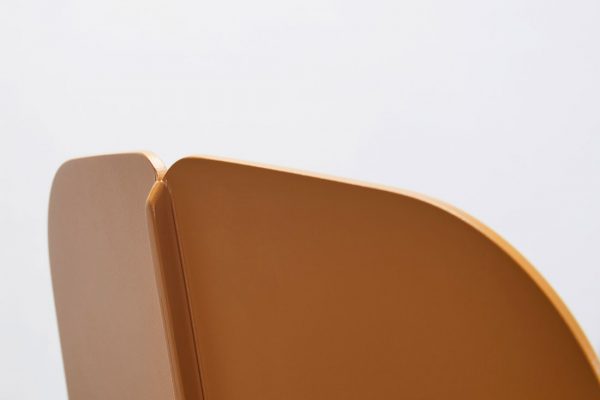 This elegant design detail serves as a water drainage point and doubles as a handle for moving the chair as required.
The collection's chair, stool and dining table legs are supported by a robust cradling system made from stainless steel, finished in either powder-coated stainless steel or variation of finished timbers.
The powder coating is offered in five colours inspired by Australian coastlines, terrains and flora: Deep Ocean, Paperbark, Ochre, Pale Eucalypt and Woodland Grey.
Lightweight, and durable, Seam can traverse the indoor and outdoor realms with ease.
The entire collection (excluding the barstool) can be flat-packed with up to four pieces in a single box, to minimise the carbon footprint of shipping.
In Singapore, Tait is available from Cult Design Asia.
---