Louis Poulsen unveils several new releases each year. But this spring, the renowned Danish lighting manufacturer and design company chose to celebrate its 149-year legacy by presenting a handpicked selection of its finest icons, along with three stunning additions.
But what make them icons? For generations, these timeless design pieces have seamlessly integrated into diverse environments, consistently evoking an ambiance that transcends interior trends and decades. The moment has arrived to (re)discover these nine masterpieces designed by icons themselves: Poul Henningsen, Verner Panton, Arne Jacobsen and Øivind Slaatto.
PH 3/2 Table Lamp
The PH 3/2 Table Lamp, originating from 1927, features Poul Henningsen's renowned three-shade-system. This design concept, developed a year earlier, served as the foundation for Henningsen's numerous lamp designs. Even today, the PH 3/2 Table Lamp continues to deliver exceptional, glare-free illumination, creating a soothing and inviting ambiance.
PH 5
The timeless PH 5 design dates back to 1958 – an instantly successful follow-up to Henningsen's three-shade lamp design from the '20s. A combination of aesthetics and functionality, the PH 5 light pendant showcases Henningsen's ongoing studies of glare-free lighting with even, horizontal radiation for an indirect luminescence. The lower shade is furthermore fitted with a frosted diffuser glass to ensure that the downward directed light is 100 per cent glare-free.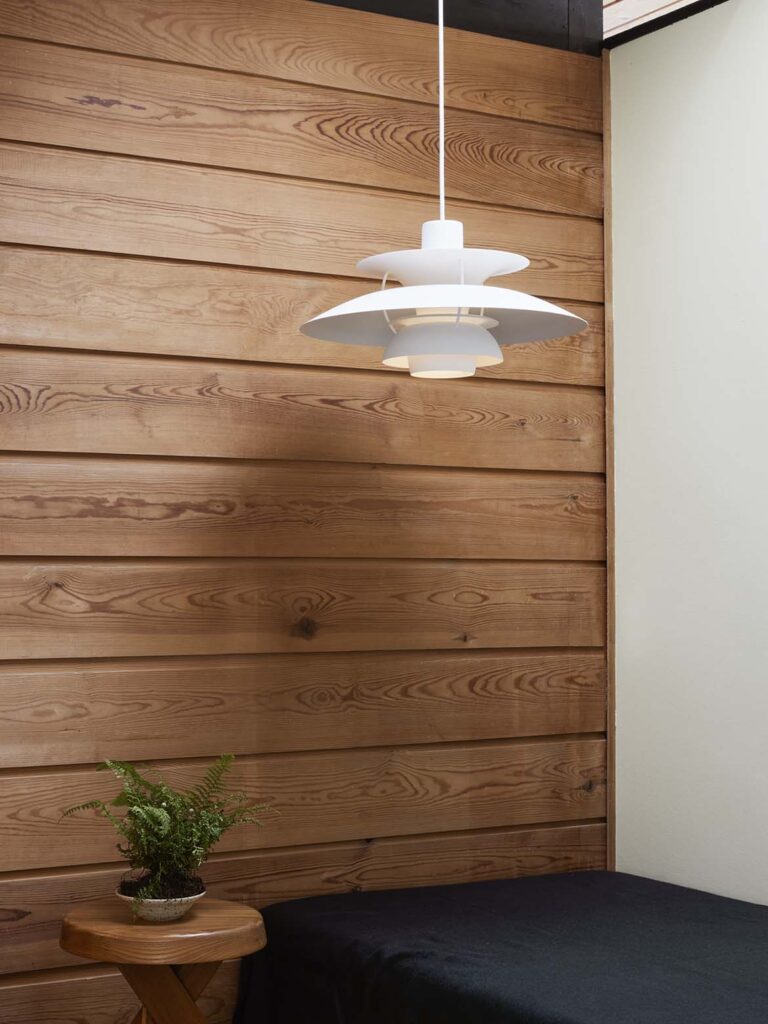 PH Artichoke
Poul Henningsen also designed the PH Artichoke in the same year. The design was based on his seven-shade glass crown, PH Septima. Featuring 72 leaves meticulously arranged in 12 rows with six leaves each, PH Artichoke disperses the light both inward and outward while ensuring 100 per cent glare-free light.
Panthella
Verner Panton's iconic design, the Panthella, was created in 1971. Its expressive, mushroom-like silhouette and gentle illumination captured his bold personality. The Danish designer held a special fondness for this lamp, owning multiple versions in his Basel, Switzerland home.
PH 80
Poul Henningsen would have turned 80 years old in 1974. To mark the occasion, the timeless PH 80 Floor Lamp was crafted as a tribute to his legacy. Drawing inspiration from Henningsen's renowned System PH, this lamp exemplifies his commitment to lighting design and scientific principles. Notably, the PH 80 features a red top reflector that adds a gentle hue to the light, underscoring Henningsen's emphasis on colour in lighting design.
AJ Floor Lamp
The AJ Floor lamp, designed by Arne Jacobsen in 1957, has become an iconic piece associated with the renowned Copenhagen SAS Royal Hotel. Considered the world's first design hotel, the hotel reflects Jacobsen's total work of art concept. The AJ lamp series, known for its straight lines, mixed of angles and elegant downward light, is widely recognised as Jacobsen's most famous design. Available in 11 fun colours to choose from.
AJ Garden Bollard
A new addition to the AJ series is the AJ Garden Bollard, extending the sophisticated design outdoors. This versatile lamp comes in two heights and features a fixed head with a white painted interior, offering exceptional wayfinding illumination. The garden bollard can be easily installed using three options: a base plate, a spike, or an anchor.
AJ Oxford Table Lamp
if you've attended the St. Catherine's College in Oxford, England, you would have seen this table lamp with a shade that resembles a gentleman's hat. To this day, it is still used for teaching and in student accommodation. Originally designed for the modernist institution in 1962 by Arne Jacobsen, the AJ Oxford Table Lamp is reintroduced in two different heights and with or without the metal top shade.
Patera Ø300
The new Patera Ø300 is the smallest version of Patera yet and follows Øivind Slaatto's original design from 2015. Slaatto ingeniously incorporated the Fibonacci sequence into the design, creating a captivating interplay of light and shadow that brings life to its environment.
View the full ICONS collection at the Louis Poulsen showroom at 5 Purvis Street.
---