Herman Miller has long been an indisputable leader in furniture design that fuses iconic heritage with the latest in ergonomic technology. Driven by the desire to solve problems through beautiful design, the company's pursuits have always been underpinned by a genuine human insight, and the ambition to foster a better experience for the user. Anchored by similar values, Knoll has utilised design as an instrument to connect people to their work, their lives and their world, crafting a portfolio of products that adapt to changing needs of a modern workplace.
So when these two independent brands teamed up as the MillerKnoll collective in July 2021, it was a natural meeting of design giants driven by shared values and aspirations. While the two brands will also continue to exist individually under the Herman Miller and Knoll names, by combining their outstanding legacies to create a future-forward collective, MillerKnoll's inception undoubtedly marked a pivotal moment in design history.
But it wasn't the first time Herman Miller and Knoll's respective DNAs became organically intertwined. The formation of this design powerhouse is intrinsically linked to another crucial time in history which first set both brands on a path towards this inevitable coming together: the beginnings of mid-century modernism at the Cranbrook Academy of Art.
The Cranbrook connection
Widely considered "America's Bauhaus", the Cranbrook Academy of Art has long been one of USA's leading graduate schools of art, architecture and design. The school has always fostered an experimental approach to design, and nurtured an environment of invention, innovation and risk-taking. It's here where Charles and Ray Eames began their experimentation with bending plywood, and Florence Schust – later Knoll – got inspired by the notion of total design that considers all of its elements in equal measure. And it's here where Eero Saarinen meticulously developed the sculptural nature of his design practice. These key figures went on to become life-long friends and collaborators, and make history through their outstanding contribution in the space of design.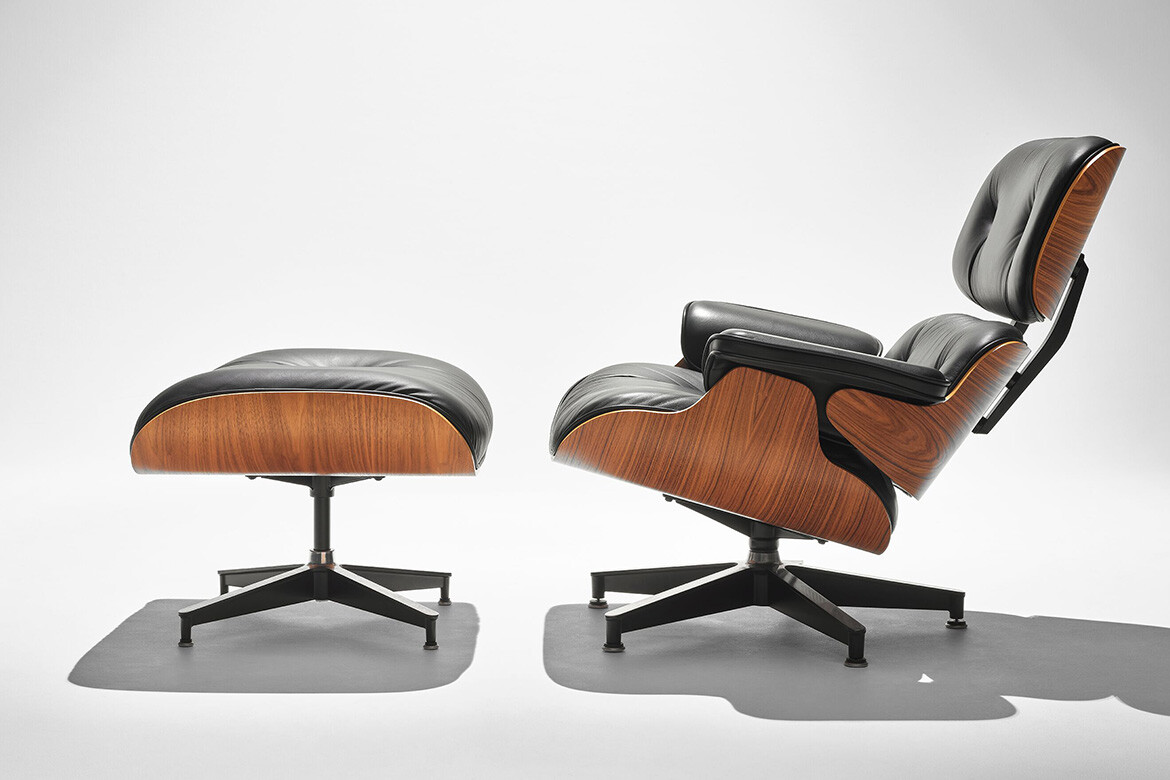 But they were also instrumental to defining the DNA of both brands, instilling the Cranbrook tradition of innovation that both shapes and guides the industry in Herman Miller and Knoll's organisational and design practices. Florence Knoll went on to develop the very idea of the modern office and pioneered the interior design profession, while Saarinen's Tulip and Womb chairs redefined the sculptural potential of office furniture and established Knoll's design credentials. Charles and Ray Eames joined Herman Miller, and in 1950 introduced the very first moulded fibreglass chairs to the world, kickstarting the brand's long-lasting commitment to the pursuit of beauty through ingenious innovation.
The yin and yang of workplace design become one
The creation of MillerKnoll embraces the wonderful story of friendship, curiosity and intrepidity that flourished all these years ago amongst the experimental atmosphere of the Cranbrook campus. A genuine meeting of minds, dreams and design principles sees the yin and yang of office planning and workplace design come together to form one of the largest and most influential modern design companies in the world. With its rich amalgamation of history, experience and expertise, MillerKnoll is poised to continue the tradition of thought leadership in workplace design well into the future, and define the next era of modern design.
And so while dealers around the region replace the familiarity of Herman Miller's name with the sense of novel excitement MillerKnoll sparks, it's important to point out that both Herman Miller and Knoll will be offered alongside the other dynamic brands in MillerKnoll's broader platform. From instantly recognisable names ranging from Muuto and Geiger to brands specialising in acoustic solutions, textiles and natural leather, like FilzFelt, Edelman or KnollTextiles; MillerKnoll offers outstanding capabilities in different areas, all under one roof. As such, what has become one of the most prominent workplace design brands in the world now benefits from improved reach and ability to better service customers across the contract furnishings sector, residential trade segment and the retail space; and foster engagement with architects and designers within both contract and residential typologies.
Better together
But there is a more intricate meaning to the coming together of two design giants under the MillerKnoll umbrella. Deeply defined by the shared historical legacy and design ethos, the dynamic collective has its eyes firmly set on the future – a more beautiful, more sustainable and more equitable one, to be precise.
"Our industry, and the world in general, are changing rapidly. Design is the way we imagine and shape a better future. In coming together, we will define and lead this transformation, like we have other transformations in our history," said Andi Owen, the CEO of MillerKnoll, and previously the President and CEO of Herman Miller, following the acquisition in 2021. "We'll push and inspire each other to innovate and design the future for all the places where life happens."
The creation of MillerKnoll is a clear recognition of the fact that bringing about a sustainable future cannot happen in isolation – and that the joint efforts of the architecture and design industry will be pivotal to bring it about. In that, the establishment of MillerKnoll – and doubling down on the already ambitious sustainability agendas both Herman Miller and Knoll had in place – is a radical act of collaboration and collective environmental commitment. And just like the renowned trailblazers Knoll, Eames and Saarinen joined forces all these years back to unearth a new direction in architecture and design, Herman Miller and Knoll have come together as MillerKnoll to lead the way in collectively tackling the biggest design challenge yet: creating a better future.
You can find out more about the Cranbrook connection, how these two design giants came together and what the inception of MillerKnoll collective means moving forward by watching the full video here.
---