From a visionary designer Poul Henningsen, who had spent the majority of his life studying and experimenting with light, comes the instantly recognisable and iconic PH 5 multi-shade lamp. Now, it's unveiled by the Danish lighting manufacturer Louis Poulsen in four new hues and combinations to complement the bestselling PH 5 collection. One of Henningsen's crown achievements in studies of light, form and function, PH 5 is an exemplification of Louis Poulsen's central design principle and long-standing tradition to design lamps that last.
Although presented in appealing new colours and combinations, the timeless PH 5 design dates back to 1958 – an instantly successful follow-up to Henningsen's three-shade lamp design from the 1920s. A combination of aesthetics and functionality, the PH 5 light pendant showcases Henningsen's ongoing studies of glare-free lighting with even horizontal radiation for an indirect luminescence, with his early research seeing some of his first designs being recognised at the 1925 International Exposition of Decorative Arts and Modern Industries in Paris.
Creating PH 5 as a response to the various shapes and sizes of incandescent bulbs by the mid-century bulb manufacturers, Henningsen designed the form and shape of the shades at just the right angles to diffuse the light downward and laterally to create a pleasant glow all the while being 100 per cent glare-free. Henningsen's ongoing refinements and studies of light also led him to employ a lampshade for his PH 5 design composed of individual segments and connecting them by steel bracing; the precise angles and curvatures of the shades were designed to radiate light to the sides, resulting in a pleasant indirect ambient lighting.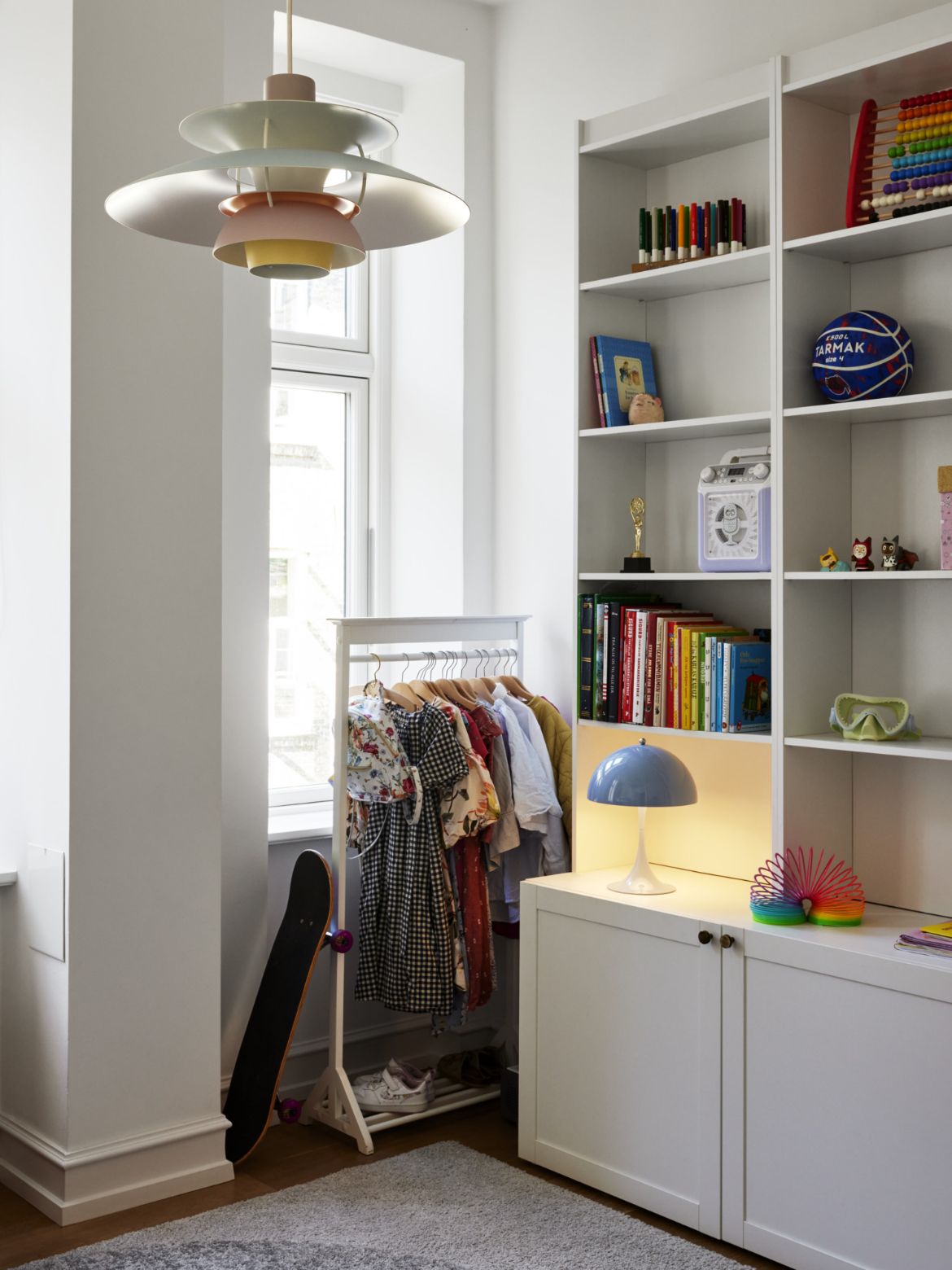 The PH 5 remains to this day the culmination of Henningsen's pioneering studies on the relationship between light and shadow, glare and colour reproduction and a stunning example of the foundation of the lighting theories practiced by Louis Poulsen.
Available in stores from September 2022, Louis Poulsen introduces the classic PH 5 in new harmonious pastel colourways and monochrome tones to suit the latest interior trends towards achieving tranquillity and harmony within residential interior settings. Fitting perfectly within light and breezy interiors, the PH 5 is now available in two pastel colour combinations – Oyster Grey/Blue/Rose or Blue/Rose/Peach – or appeasing monochrome selections of Pale Rose, Oyster Grey, or White.
A perfect addition above any dining table, either as a sole pendant or in a row of two or more, the stunning PH 5 can create a perfect ambiance to lively dinner parties or family evenings at home. Truly a lamp that stands the test of time, PH 5, with its brand new colour combinations, is a timeless and tasteful addition to any home.
---