The quest to do more with less in the kitchen is a never-ending one. We want greater flexibility within a smaller footprint, better organisation with less inefficiencies, and not to mention a pleasing aesthetic that is easy on the senses. It's a tall order, but kitchen suppliers like BLANCO have risen to the occasion time and time again.
This time, the German brand introduces the BLANCO ETAGON, a new kitchen sink that brings enhanced levels of multifunctionality to the proverbial heart of the modern home. It combines a sink and drainer without requiring the amount of space usually needed by traditional sinks with the same functions.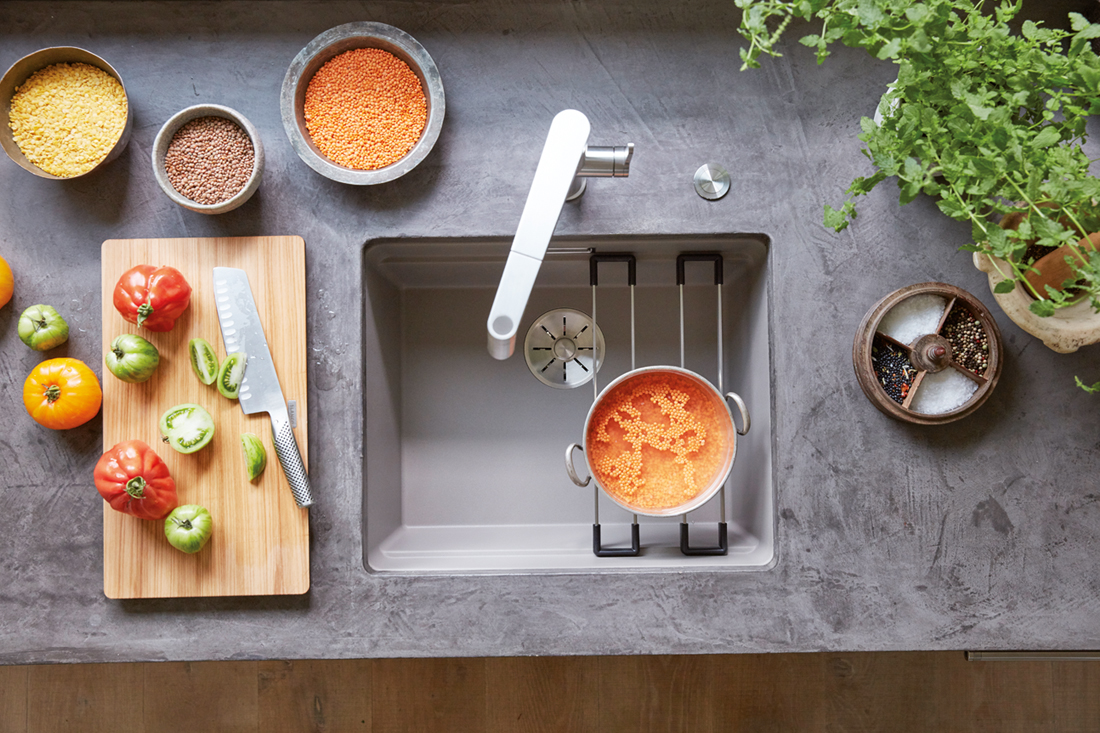 A suite of innovative accessories like cutting boards, colanders and the particularly versatile BLANCO ETAGON rails turn the compact single bowl into a Swiss-army knife of sorts in the kitchen.
Hot pots can be set on the rails while cooked vegetables sit in ice-cold water in the bowl below. A custom-fit cutting board allows freshly chopped food to be transferred directly into dishes placed on the rails. Cumbersome bowls and sieves are rendered redundant in the light of an attachable stainless steel colander.
Attention has been paid, not just to how it functions in the kitchen, but how different kitchens are designed. A variety of installation options are available to ensure optimum flexibility. The sink can be installed from the top, as an undermount version, or with a flatrim for a flushmount.
BLANCO ETAGON comes in both stainless steel and Silgranit, BLANCO's proprietary granite composite material. What's more, a range of mixer taps from BLANCO can also be selected for a perfect match with the sink. All these options point to a final product that fits unobtrusively into the kitchen and easily lends itself to open layouts.
BLANCO ETAGON is, at its root, a solution to the everyday issues we have learnt to live with in the kitchen. It efficiently jumps over the hurdles of space constraints to offer seamless workflows in the kitchen.
BLANCO
---