Flint represents Joyce Wang Studio's fascination with terrazzo. The Flint collection showcases new perspectives on the material, introducing a new level of refinement in form and finish.
This selection of limited-edition objects and furniture has been designed to challenge people's perceptions of humble terrazzo. In place of monolithic, rectilinear blocks, Flint is a range of crafted domed geometry, curves, bevelled edges and tapered silhouettes.
With Flint, Joyce Wang Studio reveals the more precious qualities of terrazzo, elevating it into a collection of furniture and objects that accentuate its multifaceted character. Designing elements with a material more commonly associated with flooring and wall surfaces encouraged Joyce Wang and her eponymous studio to engage with it more intimately.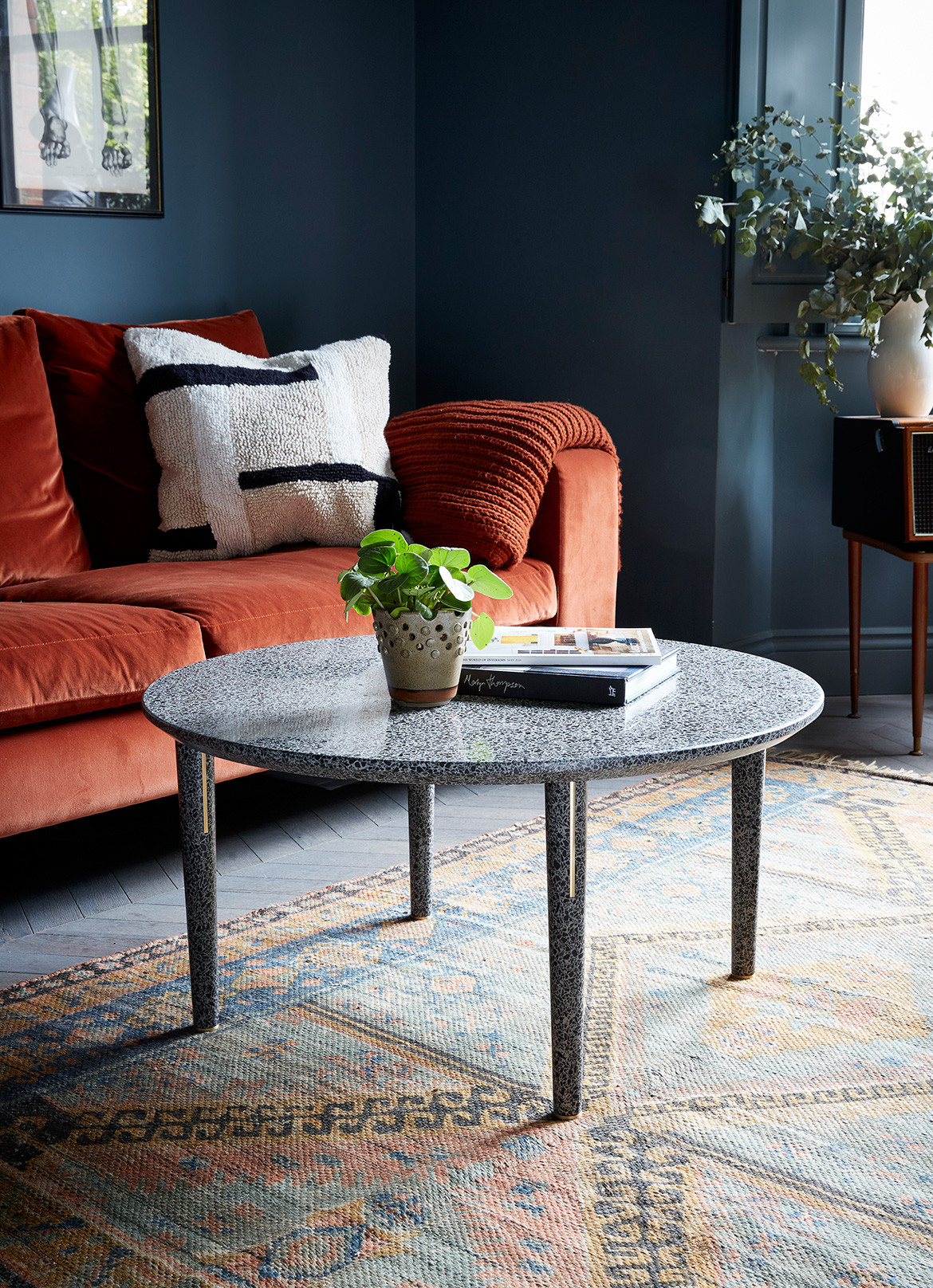 .
"Terrazzo is a surface that has been sanded and exposed, and so it feels honest. I love the idea of unearthing this inherent quality within the material."
– Joyce Wang
.
Says Wang, "Terrazzo speaks to the shift of luxury design from past to present – from the aspirational to the fathomable; from hierarchical to democratic."
The unique silhouette of theFlint Hourglass sees curved and straight lines combined in symmetrical interplay, resulting in a piece that is harmonious and solid. Entirely handmade, the piece can serve as a stunning decoration or as functional bookends when purchased as a pair.
Elegant and timeless, the Decorative Sphere is an ode to the purity and geometric clarity of the form of the sphere. Featuring two crossing rings in brass that add a warm glow, it can be used as a striking sculpture or as a paperweight on a desk. Likewise the monolithic and cylindrical Vase can be used for plants for fresh cut flowers or as a stunning decorative object in a modern living room or private study.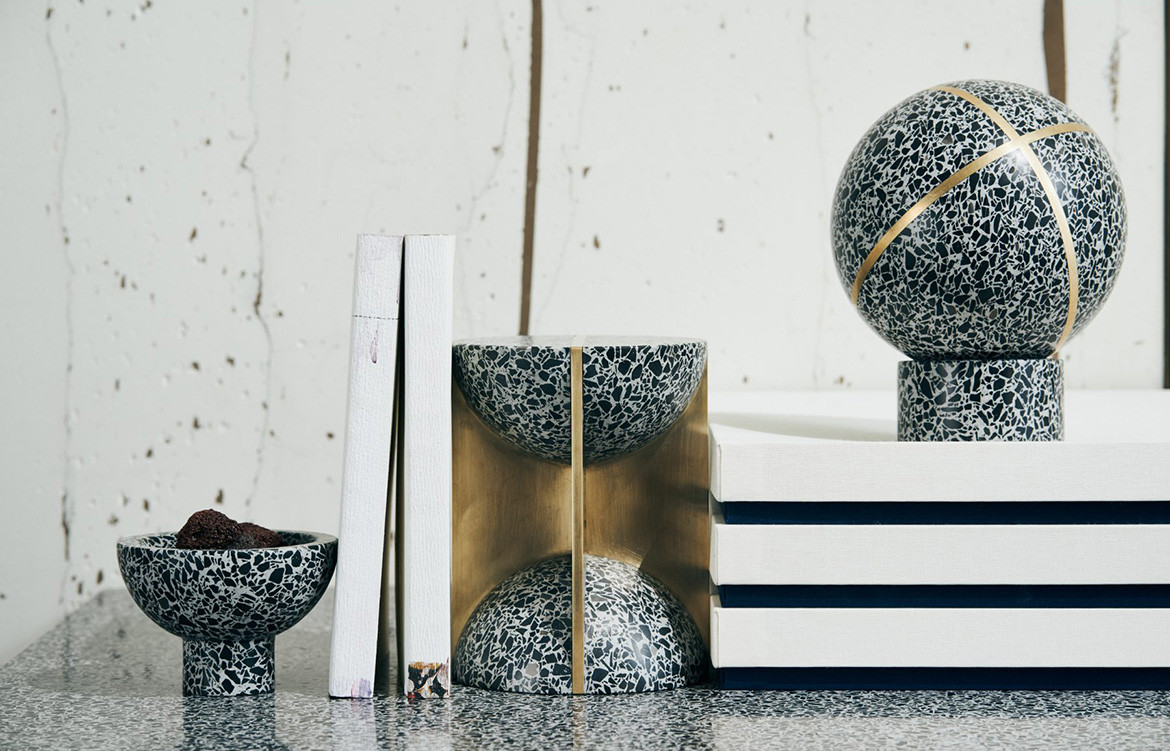 The Vessel is an elegant statement piece working individually, or as a set. The vessels are available in three colour variations: black marble chips set in grey cement; black and white marble chips set in green cement; and white marble chips set in pink cement, which can be stacked.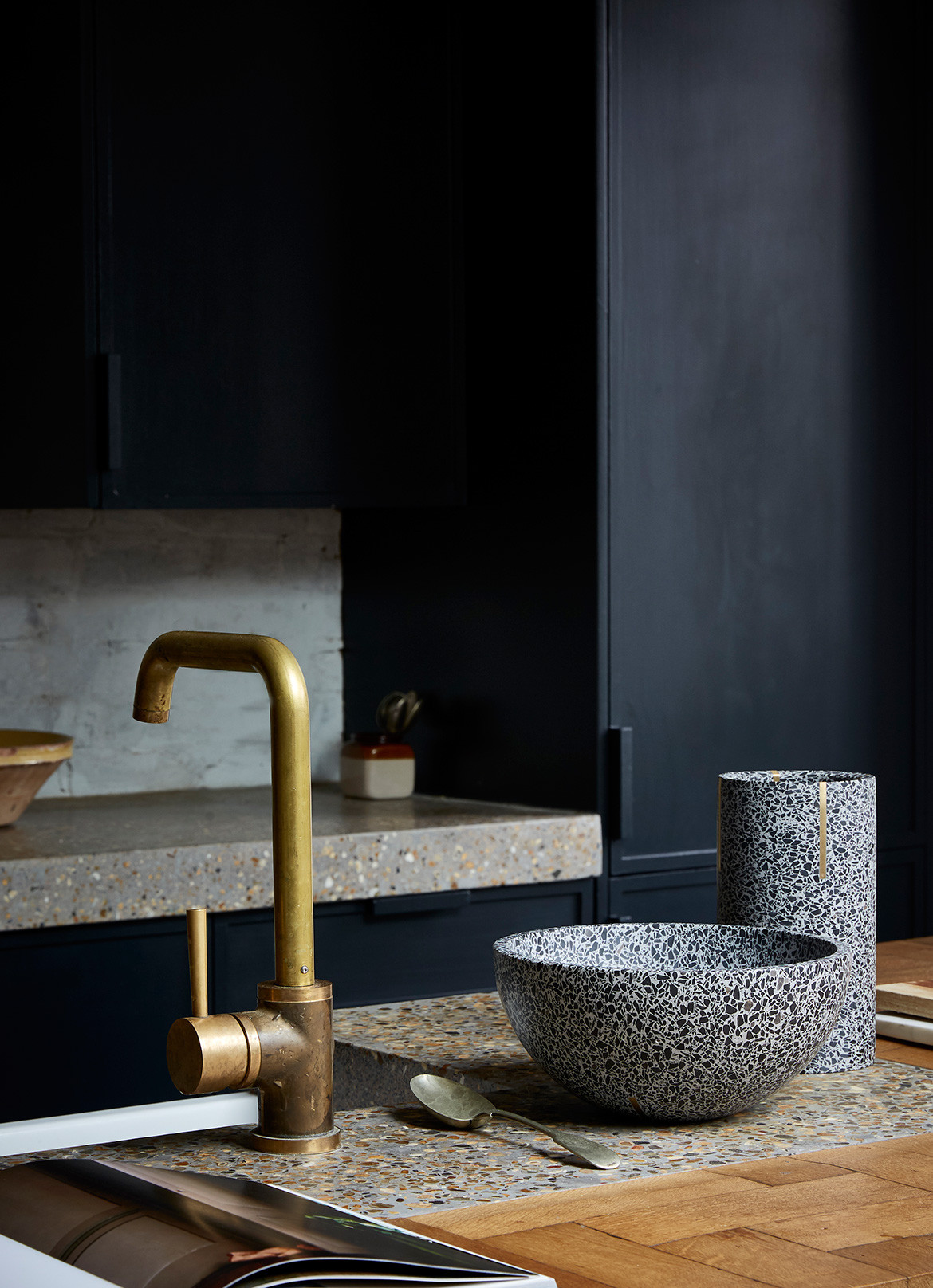 The collection has been created so that accessories can be playfully stacked and interchanged with other objects in the series.
Joyce Wang Studio developed Flint in collaboration with a fourth-generation Italian terrazzo manufacturer, and the full Flint collection is available in charcoal, with limited edition vessels also available in rose and sage.