In today's fast-paced world, finding innovative solutions that enhance our cooking experience is essential. Gaggenau, a renowned name in the kitchen appliance industry unveils its masterpiece, the Gaggenau 400 Series full surface induction cooktop. This groundbreaking cooktop is set to redefine the way we cook, with its exceptional features and unmatched performance.
The power of full surface induction
The Gaggenau full surface induction cooktop combines cutting-edge technology with an elegant design, making it a standout addition to any modern kitchen. With a choice of framed or frameless design, this cooktop not only boasts strong visibility but also seamlessly integrates into the kitchen space. The barrier-free method of cooking enables the entire surface to be utilised, even accommodating the largest cooking vessels effortlessly.
Professional cooking made easy
Gaggenau takes inspiration from professional kitchens and brings the same level of efficiency to home cooking. The full surface induction cooktop intelligently splits the cooking surface into different heating zones. This feature enables seamless movement of cookware between zones, whether sautéing, simmering, or keeping food warm. Manual adjustments to heating levels are no longer necessary, allowing home cooks to focus on the joy of creating culinary masterpieces.
Intelligent and intuitive control
The Gaggenau 400 Series full surface induction cooktop goes beyond traditional cooktops with its advanced features to enhance the cooking experience. It recognises pot movement on its surface, automatically transferring cooking settings as the cookware shifts from one area to another. The easy-to-use TFT display provides an intuitive interface, allowing users to scroll through 17 power levels and timers, providing precise control over the cooking process.
Elegant minimalism for unmatched sophistication
Gaggenau's commitment to aesthetics is evident in the sleek design of the cooktop. The frameless version features black glass that embraces minimalism, making a bold statement in any kitchen. Its compatibility with modular Vario cooktops offers flexibility and allows up to five cookware items to be placed simultaneously on the cooktop's black surface. This versatility gives home cooks and professional chefs the freedom to create their culinary masterpieces.
Embracing connectivity and convenience
The Gaggenau 400 Series full surface induction cooktop goes beyond its remarkable cooking capabilities. With home network integration through Gaggenau's proprietary Home Connect feature, users can enjoy seamless connectivity and access digital services wirelessly via WiFi. Effortlessly save favourite cooking combinations and let the cooking timer determine precise cooking times, automatically shutting off the appliance for added convenience and peace of mind.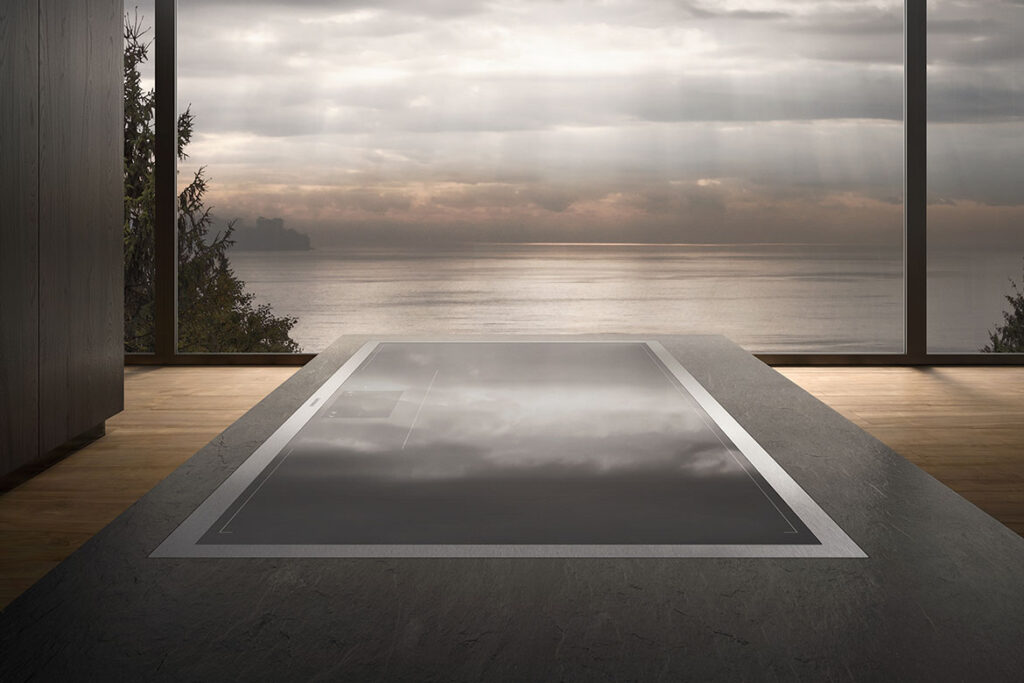 Gaggenau's journey began over three centuries ago, rooted in the art of forging and enameling. With an unwavering commitment to craftsmanship and an entrepreneurial spirit, the brand has consistently introduced groundbreaking kitchen appliances. Gaggenau's passion lies in empowering home chefs with extraordinary products, services, and experiences that transform their kitchens into culinary ateliers.
Evidently, the Gaggenau 400 Series full surface induction cooktop stands at the forefront of innovation in kitchen appliances. Its revolutionary features, from the infinite cooking possibilities and professional cooking options to the intelligent pot recognition and sleek design, make it the ultimate cooktop for culinary enthusiasts. With seamless connectivity and convenience, Gaggenau sets a new standard for kitchen excellence. Embrace the future of cooking technology with the Gaggenau 400 Series and embark on a journey of culinary artistry like never before.
---