For over two decades, Greenlam has established itself as one of the premier surface designers and providers in the world. In 2020, the team are launching a whole new range of exciting surface solutions.
Greenlam has been beautifying spaces across the world for years – by marrying designers creativity with inspiration from the natural world, the brand's work showcases a sincere appreciation for form and function.
The splendour and beauty of the natural world have proven to be a rich well for the design team at Greenlam to draw from. The deep rich colours of the earth, crystal blues of the ocean, lush greenery of forests and fields… these and many more have inspired Greenlam's new collection.
The new catalogue sees a range of in vogue, on-point designs – from marbles and rock stones to Terrazzo composites and elegant wood grain finishes. Recalling mid-century modernism, the collection features solid blacks and honey tones, while sweet pastels help fill out the collection.
With more than twenty years of popular and designer acclaim in the surface décor space, Greenlam has been a true pioneer in introducing trend defining décor to the world.
The new catalogue of finishes exemplifies Greenlam's approach of wanting to not only transform spaces but to enrich the lives of all of those who come into contact with them. Designed with a sense of trust in the materials and a quick turnaround for designer applications, the resulting surfaces are aesthetically suited to contemporary lifestyles as well as durable enough for the modern world.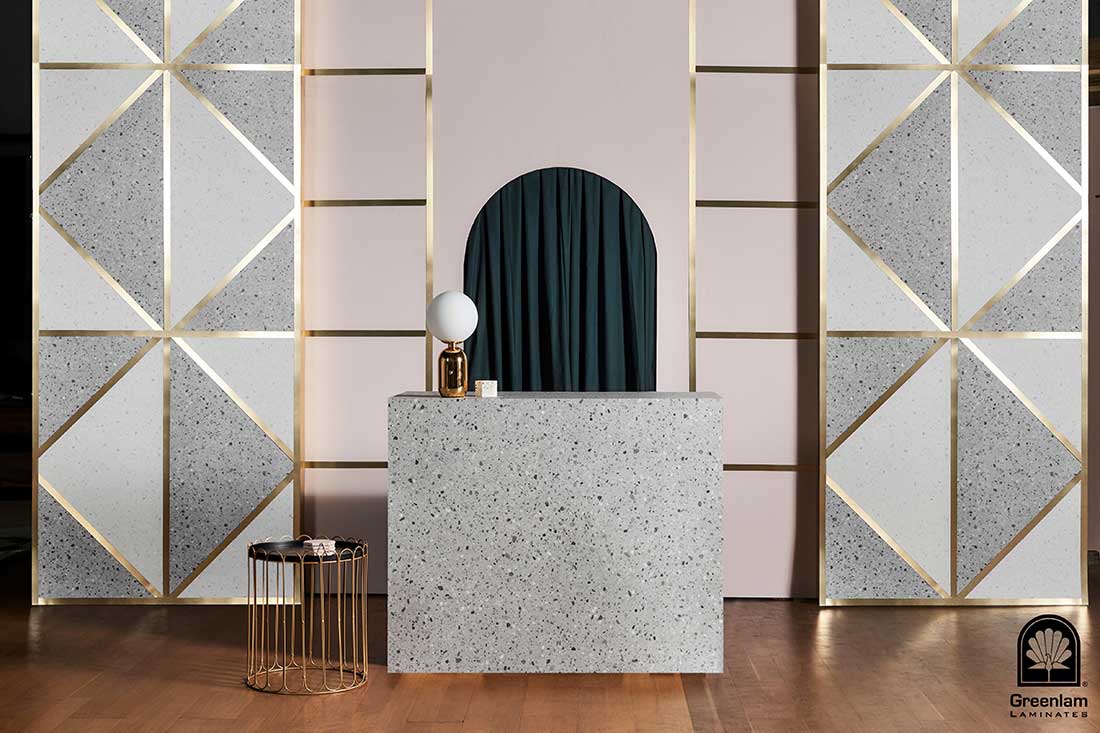 Through innovative technology and inspired creative solutions, Greenlam has established themselves as a go-to solutions provider for the architecture and design community. This new catalogue of surfaces is the next step in this journey – an innovative and beautiful collection that fulfils on the company's desire to transform homes and create spaces that inspire for years.
---