"The door handle is the handshake of a building," so said Finnish architect Juhani Pallasmaa. Often one's architectural experience starts with its door handle, yet typically the door handle is selected after the interior design is done.
"If first impressions count, we certainly should pay more attention," says designer Gabriel Tan. Enter Turn, a new door handle brand that aims to create innovative door handles.
Turn is a brand under Verotec, the latest joint venture company of furniture components and fitting distributor Ewins. Founders of the brand came together in Singapore in 2017 with the shared wish to create sophisticated door levers that operate quietly, much like the soft-closing drawers and hinges that have become increasingly common (and expected) features in furniture.
The core of the Turn brand is a patented soft-rebound mechanism where the depressed door handle gradually and silently rebounds instead of springs back abruptly. Turn engaged Gabriel Tan as a creative director for its debut and inaugural collection.
"I felt strongly that we needed diverse perspectives how best form, proportion and tactility would combine with this newly invented soft rebound feature," says Tan, who is no stranger to organising and bringing international designers together for projects around the world.
Tan sent prototypes of the mechanism to architects and designers around the world, inviting them to collaborate for the debut collection. All of them said yes. "This tells you much about the confidence we all have in this potentially game-changing feature," he says.
Turn's inaugural collection, which comprised nine door handle designs, was debuted in September during Paris Design Week 2018 at Snøhetta's Paris office.
The nine designs are:
As suggested by its name, Fin is inspired by the shape of the fins of aquatic mammals. The Fin family is available in two versions.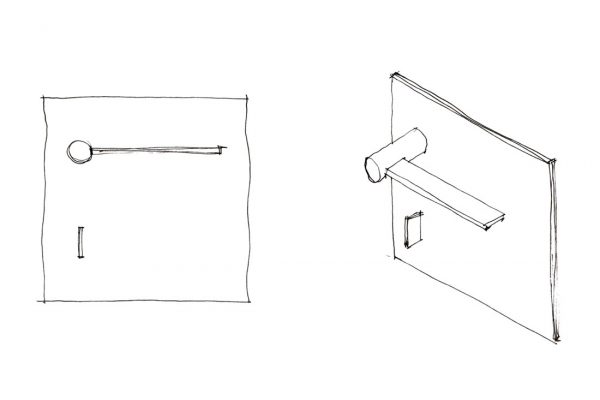 "We wished to make it as simple as possible, in harmony with the architecture we have been developing for the past decades," says the design team at Studi MK27. "Our main goal is always clean shapes and elegant spaces, a balance between beauty and function. Kandinsky's studies Point and Line to Plane guided our design choices."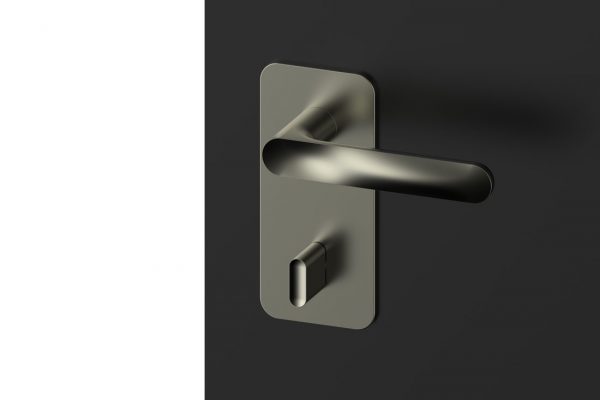 Tak (Norwegian for 'grip') features an undulating sculpted handle formed to welcome the palm and thumb in a memorable handshake.
"While I was walking through Rosendals Trädgård in Stockholm I discovered a small hut and was surprised by the door handle that was attached to it. It was a very simple thing, made by bending a metal rod and crushing it flat with a hammer, but it was very beautiful," recalls Japanese designer Jin Kuramoto.
Inspired by the experience, he made a prototype by flattening a steel rod with a hammer in his studio, slowly giving it form that culminated in Rosendal's shape.
Rhi Shi (Mandarin for 'solar eclipse') highlights the correlation between the form of the handle and the new soft-rebound mechanism and poetically relates the narrative to a solar eclipse in motion.
"When opening the door, the handle tilts downward, gliding with an off-centre rotating motion, rapidly unveiling a different material, a colour, a surprise. The geometry changes; the aesthetic changes. Releasing the handle, there is the eclipse, silent and slow," describes the designer.
Inspired by the tension and balance between the lines and the curves of a mid-century Danish cabinet maker's chair, Norm by Danish practice Norm Architects features a rounded profile and subtly tapered shape that meet user's hands in a natural way.
As its name suggests, this door handle by French designer Pauline Deltour features a profile fashioned after the shape of a bean. It presents a neutral, unassuming front, and reveals more of its playfulness when viewed from the side.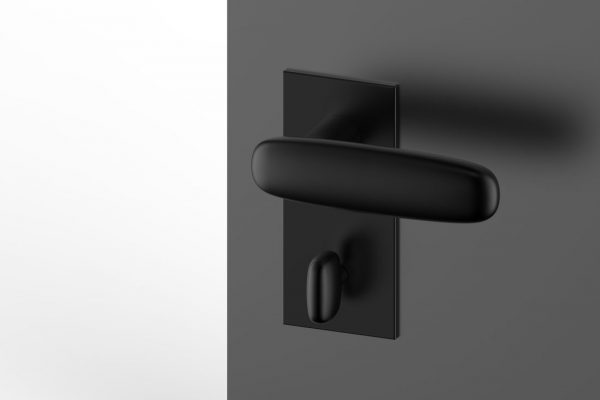 "There is something about pebble stones that makes them so enticing to hold in your hand. It might be linked to childhood memories of skipping rocks and playing in streams or the fact that they have no sharp corners, just endless soft curves," says Oslo-based designer Hallgeir Hamstvedt of the inspiration behind Pebble.
"I wanted a handle that would communicate a sense of warmth, generosity and playfulness, emotions a person would want to carry with her when entering or leaving her home," he adds.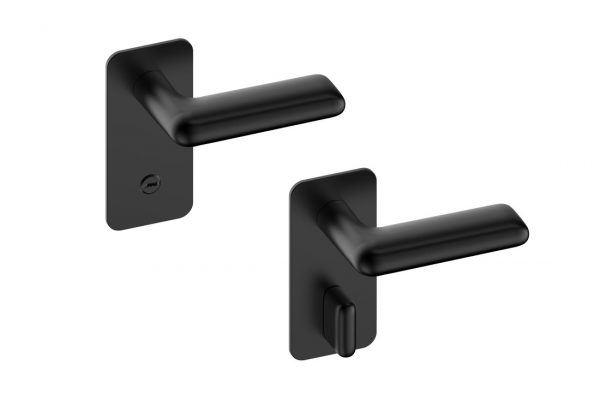 Seen from the front Soft is a normal handle. But viewed from a higher angle, the handle's surprising proportions become apparent. The thicker proportion in the design of Soft is a result of careful ergonomic research of the hand and its grip, so that the handle sits exceptionally well in the hand. It also lends the handle a distinct look.
"Our ambition is for this modern architectural fitting to work equally well with normal, modernist, futuristic and classic architecture," says the Swedish practice Claesson Koivisto Rune. A squarish version of the handle is also available.
The first collection of Turn handles will be commercially launched in March 2019 and it will be distributed exclusively by Ewins in the Southeast Asian market. Each design will be available in electroplated and matt black finishes.
---