Patrick Keane is anything but traditional, so to hear him admit he has an overtly conservative approach to living life seems curious. This could definitely use some clarifying and thankfully he can explain. "I met Frank Gehry once and to this day, I think he's the most conservative person I've ever met, but such conservatism is not to be underrated," Keane begins, in his characteristically thoughtful, articulate way.
"You concentrate so hard on creative endeavours, it seems intelligent when you're winding down to have a conservative approach to, say, what you eat for dinner. It just helps to switch the brain off." For someone who has pretty much always worked – and will continue to work – in full-steam-ahead mode, this makes plenty of sense.
Born in Nairobi, Keane, who has been named an INDE.Awards Luminary in 2023, studied environmental design at the University of Western Australia before graduating with a Master's in Architecture from Princeton University. He worked in New York for a couple of firms, namely Steven Holl Architects and Eisenman Architects, before returning to Australia, where he founded Enter Projects in 2005. Fast forward to early 2018 and Keane moved to Phuket (where he is currently based) after securing more work in South East Asia, renaming his practice Enter Projects Asia, which now boasts a 25-strong team across two offices.
Eco airport, Bangalore.
It's a richly international background that's contributed to Keane's informed worldview, but it was an experience from high school that first got him thinking about a career in architecture. Every Tuesday, his class would tour buildings of historic interest and it made the teenage Keane reflect on their structure. It also allowed him the opportunity to understand how framing works and how one could translate such knowledge into creative outcomes. This laid the foundation for a practice built on ideas resolved through geometry, melding together digital technologies and natural materials.
Indeed, Enter Projects Asia is widely recognised for dovetailing artisanal arts and crafts with digital fabrication. Keane and his team also build models rather than relying heavily on plans, sections and elevations, and they have developed streamlined processes in order to minimise the time it takes to deliver projects.
Fabrication imagery.
At the heart of the business is a commitment to sustainability, which Keane has long been passionate about. As he sees it, "architecture is meant to represent shelter or some sort of stability, but I think with the post-COVID era of design, we need to review that. And we especially need to review it from an environmental standpoint, in regards to levels of wastage and material excess, which is essentially what our work is a statement about."
It should come as no surprise then that nature is where Keane draws his inspiration for a body of work that is strongly organic in form.
Project Rattan.
"Our practice is about taking raw materials and turning them into structural solutions for the built environment," he continues. "It's also about bringing people closer to the natural environment – that's our big push – and doing that through structural systems we find in nature, along with raw materials." Living in Phuket certainly provides ample natural inspiration and it's been the small things, like the time Keane found a piece of coral washed up on shore, that help to formulate the big-picture creative vision for his projects.
Perhaps the practice's most well-known project to date is Vikasa, a yoga studio completed in 2019. Keane and his team worked with approximately 40 local craftspeople to fabricate key elements of the design, using traditional techniques sometimes handed down over more than five generations. The project itself was awarded Dezeen's Wellness and Leisure Interior 2020, but it's also notable for serving as a springboard for a whole new initiative.
Spice and Barley, photography by William Barrington Binns.
Those same craftspeople who collaborated on Vikasa struggled during lockdown, with their livelihoods threatened and traditional skills in danger of becoming extinct. Keane founded Project Rattan to employ these trained artisans, ensuring ongoing work and the longevity of their craft. "Our biggest threat or competition is the importation of inferior plastic products that are catastrophic to the environment," he says, reflecting on the local market's current milieu. "So developing our designs and having whole arts and crafts communities come together to fabricate those pieces and elements for us has definitely been one of our greatest achievements as a practice."
Another achievement is the work Enter Projects Asia is undertaking, in collaboration with Skidmore, Owings & Merrill, on the new airport in Bangalore. Keane and his team is responsible for the design of approximately 10,000 square metres of breakout space, which will take the form of a huge internal garden dotted with a series of domes and pods.
The practice is also working with some big-name brands on upcoming projects, including Delta Airlines and Banyan Tree. Keane believes anyone is only as good as their last project and so continues to remain committed to upholding design standards, retaining originality and maintaining relevance in today's marketplace. This focus on originality is an interesting one as it counts as another of his passions. The practice doesn't use the internet in its design process, instead beginning everything with a blank piece of paper in trying to produce designs that are as original as possible.
The award winning Vikasa.
Looking back, is there anything Keane would have done differently? "Oh yes, absolutely," he smiles. "In hindsight, act a bit faster on things, work with instinct more and don't be too afraid of losing work or of expressing yourself – that's important because you only live once."
Keane's clear success is in running a grassroots sustainable company that produces outstanding projects at substantial scale, and while this may very well be his legacy, his compassion also resonates. At his core, he is a designer who believes in the need for rejuvenation and regeneration and in creating better places for all people to live, work and play in.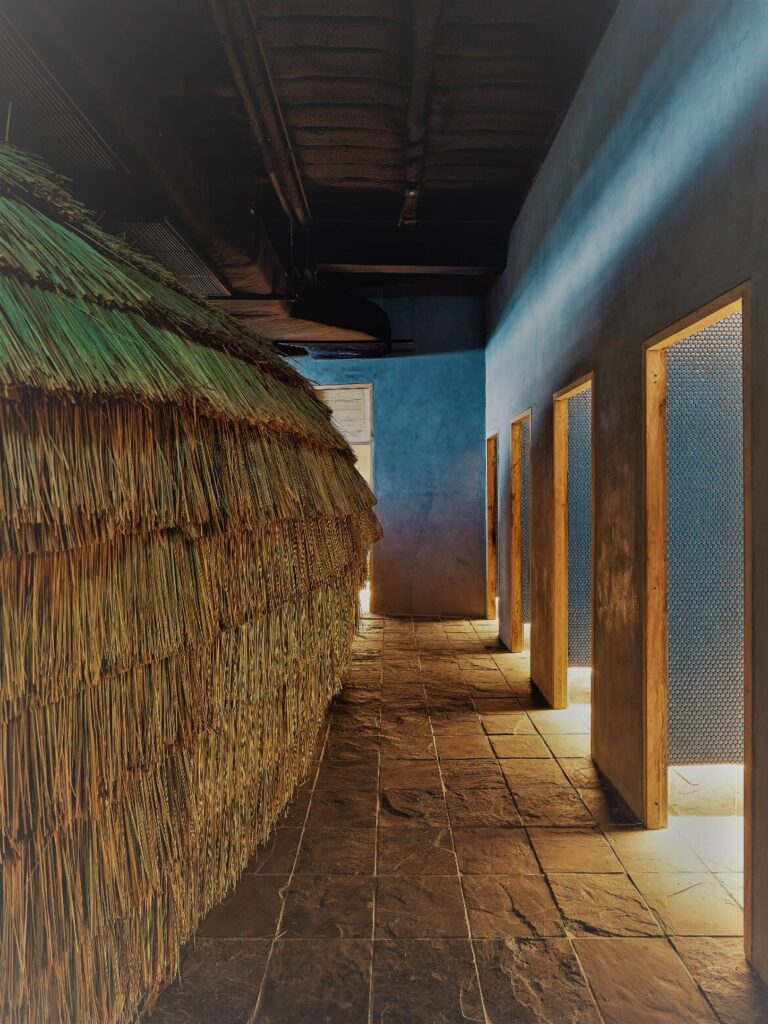 Vikasa.
Patrick Keane has been named an INDESIGN Luminary, and nominated into the 2023 INDE.Awards Luminary. The INDE.Awards Luminary 2023 is proudly partnered by Woven Image.
This article originally appeared in Indesign Magazine, Issue #89 – get a copy here.
We think you might also like this story on Woods Bagot's Domenic Alvaro.
---