The son of two architects, ARM's Mark Raggatt was a self-confessed "theatre nerd" at high school. Interestingly enough, this passion eventually enticed him to follow his parents and pursue a career in architecture, rather than acting or directing.
"I loved how a room could be transformed, just for a few hours, into a whole other world," he says. "Looking back on it now, it was the combination of space and stories that really hooked me…"
Later, while at university, he helped create Subaud, an architecture zine that was noteworthy for the fact that each issue was made from scratch. "One was stitched in a saddle-making machine, another was written in hand-mixed ink as it was printed, another was encased in its own wooden crate," explains Raggatt.
Apart from delivering him an early success, this experience provided Raggatt with a taste for working on projects from conceptualisation to realisation and reception, and eventually led him to his current role as a director of ARM Architecture.
Celebrated for several landmark Australian buildings – including Hamer Hall and Melbourne Recital – ARM was established 33 years ago. Initially well-known for its public buildings, the practice has evolved and developed expertise in education, commercial design, and also urban design and masterplanning.
And it has also grown in a geographical sense. Having opened a Sydney office in early 2019, ARM is now truly national. Coinciding, as it has, with the pandemic, the timing of this expansion has perhaps been unfortunate.
Despite the challenges, however, the move is already paying dividends. ARM has been appointed to some key projects, including the renewal of the Sydney Opera House Concert Hall and the addition of a major new building in the Blacktown International Sports Park.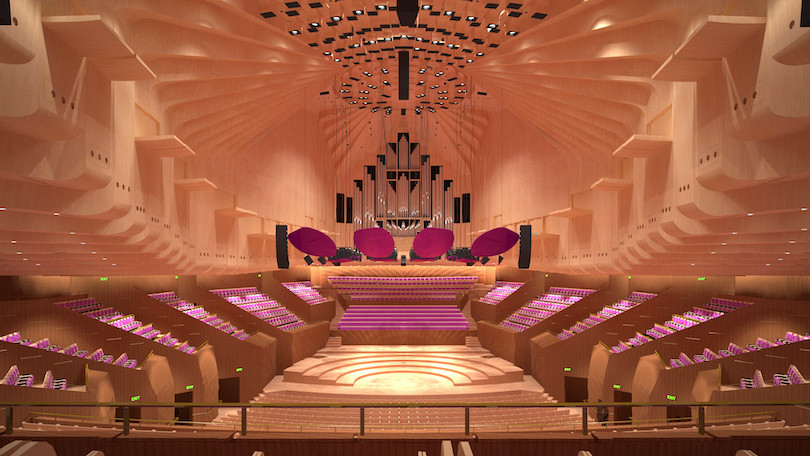 Explaining what makes ARM tick as a practice – and foreshadowing what we can expect from these projects in NSW – Raggatt explained that for him "design is a relational discipline".
"Creative outcomes are the product of many conversations, of the ideas people have of themselves and for their organisations," he says.
"I like to think we create an environment where trust engenders an opportunity for conversation in a way that is fun and rewarding. Delivering a truly representative outcome that speaks to the client is the product of good listening and then insightful translation into a design – in that order!"
Beyond communication, Raggatt points to an understanding of place as critical. "We appreciate that urban landscapes comprise both built and living things. These combinations are unique to place and must be honoured through the design process – they will inevitably inform a site-specific narrative," he says.
For Raggatt, his role as an architect is to act as a custodian of these existing social and cultural narratives; a custodian, that is, who acts on behalf all sections of society, not just those with the loudest voices or the deepest pockets. As such, ARM is dedicated to including the stories of marginalised sections of the community, such as First Nations peoples, in its work.
"Ultimately, we want to contribute to the city of Sydney in ways that are meaningful to the community. This doesn't mean making big and flashy statements, but in offering solutions and ideas that will contribute to deepening the experience of the city," says Raggatt.
"We endeavour to summon the character of a place and translate that into authentic design outcomes."
---