Super Design brings together the very best of design into one mega, hybrid design festival. Combining intimate physical activations and immersive digital sessions, Super Design can be accessed wherever you are, breaking down the barriers of space and time to deliver the design event you've been waiting for. 
As a special feature of Super Design for 2020, we've curated a stream of events that celebrate the best in lighting. Led by our lighting ambassador, Donn Sailsbury, we've got the best of lighting brands and industry experts to ensure you're across the products, developments and insights that are shaking up the lighting space.
So read on to discover all you need to know about the lighting lineup for Super Design, and start building your schedule to make sure you don't miss out on these illuminating sessions.
Meet our Lighting Ambassador, Donn Salisbury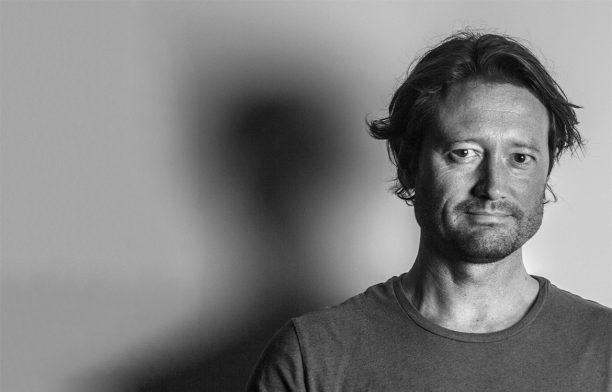 Donn is Director of Electrolight, an independent lighting design studio with offices in Sydney, Melbourne and San Francisco.
Donn's 20+ years experience in lighting design exhibits a combination of creativity, innovation and accolades. With a background in visual arts, creative design and engineering, coupled with a passion for lighting and the visual realm, Donn's insight and leadership drives his team of talented designers toward modernism of illumination design in the built environment and the world of light art.
Donn is a member of the IALD and IES, and has a long past and ongoing role in the lighting community, currently seated as the NSW Coordinator for the IALD, as well as past roles in the IES, Objective:Light, Property Council of Australia and the GBCA
See Donn in the session Light Bulb Moment (sponsored by Inlite)
Our Lighting Sessions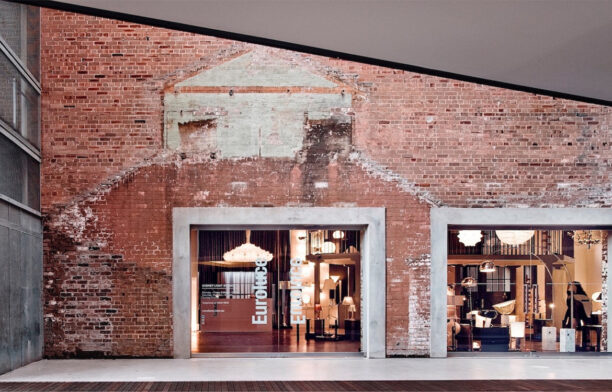 Founded in 1978, Euroluce has evolved to become one of Australia's most respected providers of decorative, contemporary architectural and technical lighting solutions with destination light studios in Sydney, Melbourne and Brisbane, and representatives in Perth and Adelaide.
Their team of lighting professionals work in partnership with world-renowned architectural, lighting design practices and interior designers to deliver collaborative, innovative and sustainable lighting solutions to the most prominent architecture and commercial projects in Australia.
Ready to connect with Euroluce?
November 17 – Light Stories
Let Euroluce take you on a virtual tour of their newly refurbished flagship studio in Sydney. This interactive tour will explore the entire showroom space, created to inspire, bring ideas of creativity and showcase today's most iconic and globally acclaimed luminaire designs.
November 26 – Finding the Light: Q&A with Michael Anastassiades
Join us for an exclusive live virtual Q&A with preeminent lighting designer Michael Anastassiades as he talks about his inspirations and processes when designing, as well as insights into his latest collection for Flos – Coordinates.
The Cypriot-born, London based designer has created an exceptional range of lighting throughout his career, with many of his designs for Flos becoming iconic in their own right – Captain Flint, String Light, IC Lights, and Arrangements to name a few.
November 19 – Euroluce Showroom Tour
November 20 – Euroluce Showroom Tour
November 24 – Euroluce Showroom Tour
November 25 – Euroluce Showroom Tour
You've viewed the virtual tour, now discover more!
Book a studio tour where the Euroluce team will be delighted to show you around the entire space created to inspire, bring ideas of creativity and showcase today's most iconic and globally acclaimed lighting designs from our decorative and architectural lighting ranges.
Discover classic products from brands such as Flos, Reggiani, Oluce, Wästberg, Yamagiwa and Tala. We will walk you through the inspiration behind the design and the award-winning designers such as Michael Anastassiades, Vico Magistretti, Patricia Urquiola, Achille & Pier Giacomo Castiglioni and many more while respecting all current safety measures.
Light refreshments and goodie bag gifts included.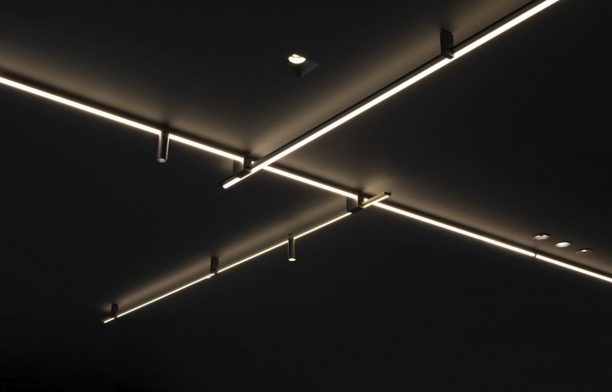 kreon is an international organisation manufacturing architectural interior lighting products (lighting tools) and complete metal ceiling solutions, creating contextually appropriate systems within an increasingly changing world. Committed to excellence since 1982, the premise for kreon's design is a very clear, characteristic visualisation of the company's philosophy: purity and simplicity. 
Want to join Kreon at Super Design?
November 18 – Explore Light and Shadow with Kreon
As light defines shadow, shadow delineates light. In this session we explore the possibilities that can shine on a project bringing an interior to life in all its glory. It's simply about the best product and placement and Kreon has the answers. Whether it is lighting for the home or office, a cafe or bar, lighting sets the scene and becomes the conduit for better design. As light is integral to living so shadow enhances light but for this to be correct it takes skill and application.
Here Kreon launches two new products that will 'light the way' and all at the flick of a zoom switch.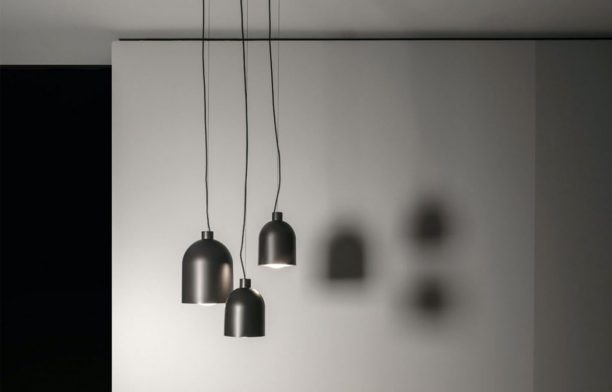 Inlite is a leading supplier of architectural lighting in Australia and New Zealand. Serving the architectural, design and engineering community, Inlite provides detailed, specialist lighting solutions, offering the very best in technical expertise, innovation, service and delivery.
Inlite represents leading European brands such as Delta Light, that are at the forefront of new technological developments, with a focus on both performance and design aesthetics.
Join Inlite at their session!
November 18 – Light Bulb Moment
Architectural lighting has the power to really shape and transform a space. All too often it is considered as an after-thought. But what if it were your first consideration? This session looks at how lighting can be used as an intelligent design tool, and a primary source of inspiration in the initial stages of concept design.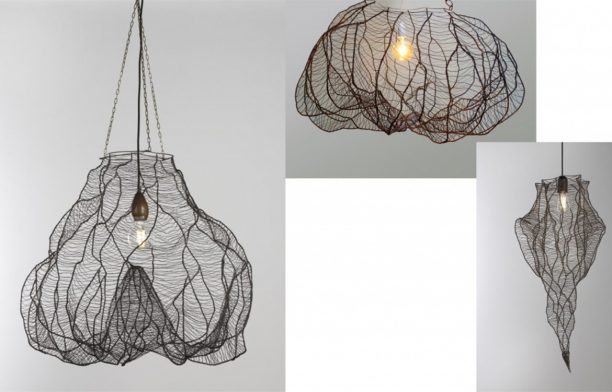 Founded in 1989 by Mark Vasserman, what is known as About Space was then known as Design Station. In 2009, About Space opened its doors in Fitzroy for the first time as a decorative lighting company and has since transformed into one of Melbourne's true luminaire destinations, offering decorative, architectural and commercial lighting solutions.
Learn more with About Space
November 16 – The 'Must-Knows' of Lighting
About Space's new Virtual Showroom will come to life in an immersive experience that will uncover the core lighting commandments. Hosted by St. Kilda Showroom Manager, Jodie Meier, this session will explore the several different forms of light, recommended lux levels, the importance of CRI and more.
November 18 – In Conversation with Adele Locke, Expert in Lighting Design
This session features a conversation between Mint Lighting's Director of Design, Adele Locke and About Space St. Kilda Showroom Manager, Jodie Meier, where they talk all things lighting design and discuss how architects and interior designers can avoid flooding a space with light by using a layered approach.
November 15 – How the right Light can Convert your House to a Home with Nicole Rosenberg
In this session, join Nicole Rosenberg and About Space St. Kilda Showroom Manager, Jodie Meier, as they discuss all things Interior design, exploring some of their recent projects and taking a closer look at how to choose lighting options for a space.
More on the Lighting Experts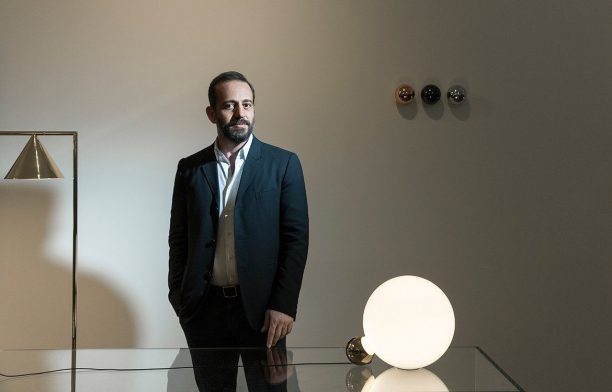 Michael Anastassiades founded his studio in London in 1994 followed by his eponymous brand in 2007. His work looks to explore contemporary notions of culture and aesthetics through lighting, furniture, objects and spatial design. Through his practice he aims to provoke dialogue, participation and interaction. His designs are most notable for their honest use of materials, familiarity of form and clarity of function. They are at once disciplined and obsessive with a playfulness that inspires a vitality one might not expect.
See Michael in: Finding the Light: Q&A with Michael Anastassiades (sponsored by Euroluce)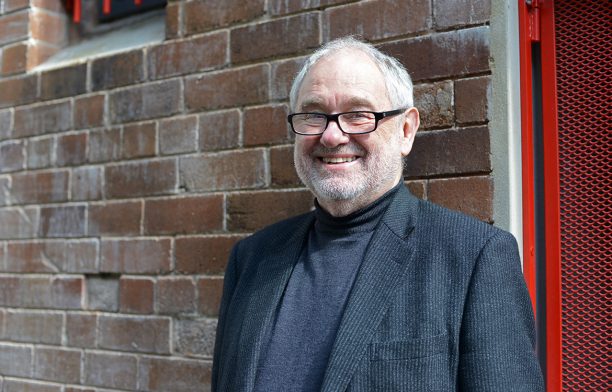 André is a designer with over 50 years' experience in stage, architectural and environmental lighting whose work continues to be informed by 20 years in stage production lighting design and theatre consultancy.
He co-founded Lighting Design Partnership (LDP) with Jonathan Speirs in 1984 in Edinburgh, Scotland and was also responsible for establishing LDP's Sydney office in 1996. He is currently the Development Director for Design Matrix, an India based architectural lighting design group.
In addition to his design work, André has been influential in the development of lighting design as a distinct profession. He has been responsible for numerous architectural lighting design projects across Europe, Scandinavia, Middle East, India, China, SE Asia and Australia.
See Andre in: Light Bulb Moment (sponsored by Inlite)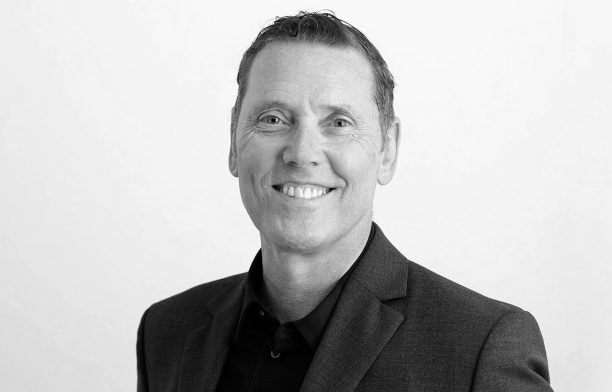 Mark joined Architectus in 2019 bringing to the company almost 30 years of experience in architecture, interior architecture and industrial design. He has worked in world-class studios in Australia, London and Hong Kong. Most recently, Mark led client and project acquisitions at Geyer having previously managed the company's Sydney studio.
Mark has diverse and comprehensive expertise across the residential, hospitality, commercial, education, health, mixed-use and aviation sectors. His project experience encompasses future-focused flexible workplaces such as the Suncorp Sydney Headquarters at 10 Shelley Street, luxury residential developments including Hong Kong's 129 Repulse Bay Road, and significant master plans for clients including Sydney's National Institute of Dramatic Art.
See Mark in: Light Bulb Moment (sponsored by Inlite)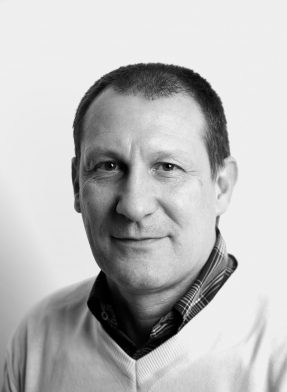 Danilo Mandelli is the Director of Project Management at the architectural lighting brand Delta Light.
Developing bespoke lighting solutions, Belgian company Delta Light has collaborated with internationally acclaimed architects and designers such as OMA, Dean Skira, MVRDV, Peter Zumthor and others.
Danilo's project management and creative solutions for high-profile projects have showcased his talent in design consultancy.
See Danilo in: Light Bulb Moment (sponsored by Inlite)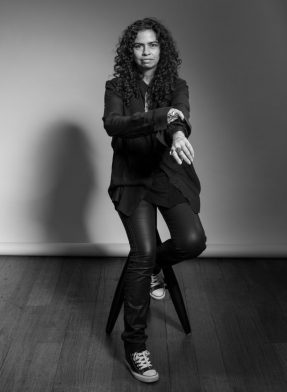 Pascale is a critically acclaimed and award winning Melbourne-based designer with a Bachelor of Architecture degree.
Pascale's design work includes commercial and residential interior landscapes to furniture, objects, jewellery and lighting. She creates holistic environments that merge art and design, delivering visually engaging, intuitive and thought provoking yet intensely functional nuanced designs.
See Pascale in: Light Bulb Moment (sponsored by Inlite)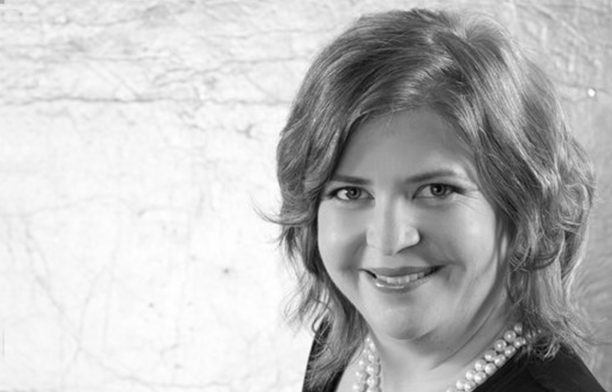 Mint Lighting's Director of Design, Adele Locke, the self-confessed "lighting geek" has been immersed in the Lighting Industry her entire life, growing up making light fittings in her family business.
Adele's background spans from luminaire manufacturing and bespoke lighting design to large scale commercial projects, management, and architectural lighting design. Adele also works on small and large commercial projects, from retail to public spaces.  Some of her commercial work includes AAMI Park Stadium, University of Newcastle's Great Hall and Melbourne Airport. 
See Adele in: In Conversation with Adele Locke, Expert in Lighting Design (sponsored by About Space)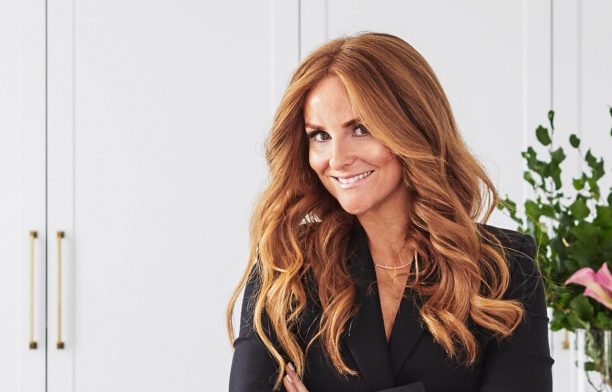 "Don't be afraid of colour", this is the mantra Nicole Rosenberg follows when decorating one of her residential or commercial projects. Having decorated her own children's bedrooms and those of her family and friends, Interior Designer Nicole Rosenberg made the decision to start her own business, Liberty Interiors.
Nicole has since established herself as one of Australia's best-known Interior Designers, amassing a large volume of social media followers.
See Nicole in: How the Right Light can Convert your House into a Home (sponsored by About Space)
---