Last year, one of the most intriguing new products in the Molteni&C catalogue was the Teorema chest of draws designed by Ron Gilad. This stack of single compartments could be positioned in a linear arrangement, or twisted as though affected by torsion.
This year, he expanded the Teorema family with a cabinet where containment units and open glazed units are stacked to create a densely faceted object – with a twist of course. The drawer unit can be offset by 20 degrees, highlighting the fastidious manufacturing technique that allows the exterior to be composed with a single continuous sheet of veneer.
We found out more from Gilad within the vast and meticulous Molteni&C stand, which was designed by the brand's Creative Director Vincent Van Duysen and punctuated by artworks curated by Caroline Corbetta.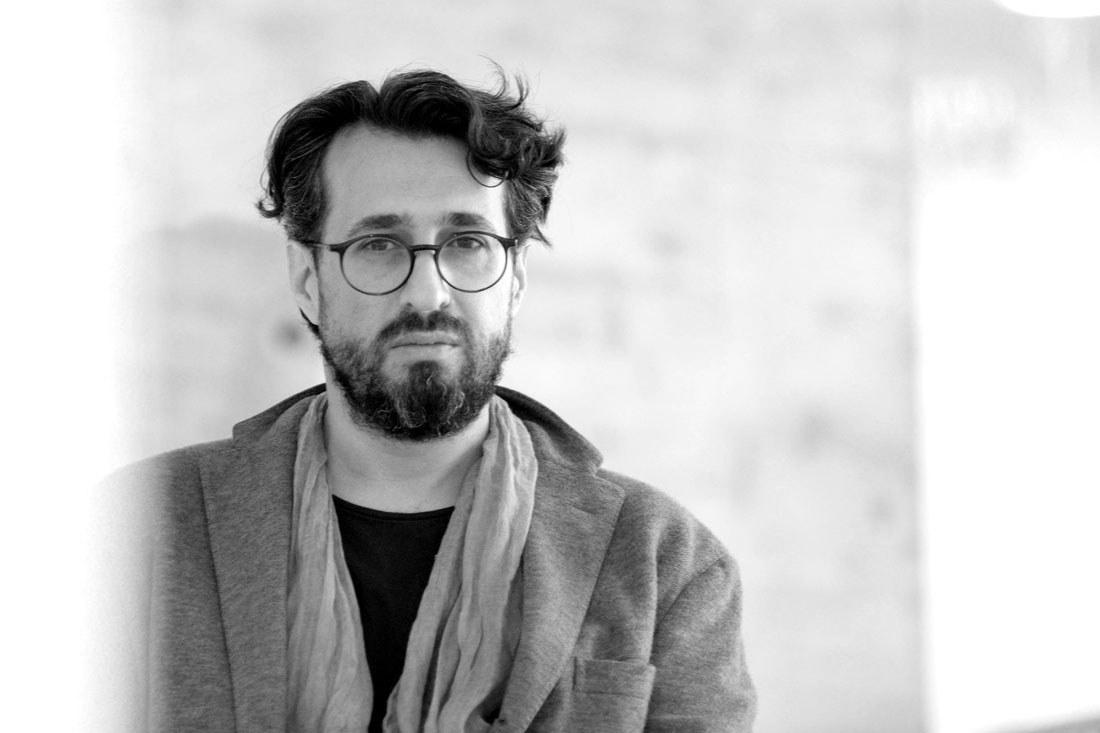 This is very interesting object, building on your Teorema drawers of 2017.
Yes. My idea of working with Molteni is to try and slowly create a story over the years. I knew from the beginning [of our collaboration] that it was not going to be one shot. I want to evolve and develop my voice inside this family. So every year I add more vocabulary. The Grado system that I started with was always about the outline; the cabinet has a void inside. Teorema is like creating the positive of the negative – a cast of the void.
My projects always looks very simple, but technically they're not simple at all. The engineers at Molteni want to kill me when I show them my designs, haha! With Teorema, what I asked them to do is practically to make origami in wood. The whole cube is practically made with a flat piece of wood that has been machined, carved with a V groove, and then folded as though it was paper. The grain is continuous.
The V groove is through the thickness of the substrate up to the veneer. So the only thing that is able to bend is just 0.8 millimetres of veneer. And if you don't bend it properly, it breaks. If it breaks, you cannot use it anymore.
It sounds almost impossible to manufacture.
Yeah, exactly. But the technicality of how the piece is built is just one aspect. The bigger issue is that it's a container. In the history of design, cabinets have usually been finished with one set of parameters for the outside, and a different finish inside. But the Torema system is a deconstruction of the individual containers. Each cube is finished on all the sides. It's a merge between the creative mind and the engineering department. It required a certain insistence from my side, belief from their side.
Was it your intent that people would read humour in the Teorema series?
Yeah, it's a system of cubes and each time I wanted to apply a different energy in order to create a different shape. So, last year it was torsion, and this year it's pushing. I was imaging myself walking through a space and bumping into these fragile cubes, and one of them just moves a little bit off centre.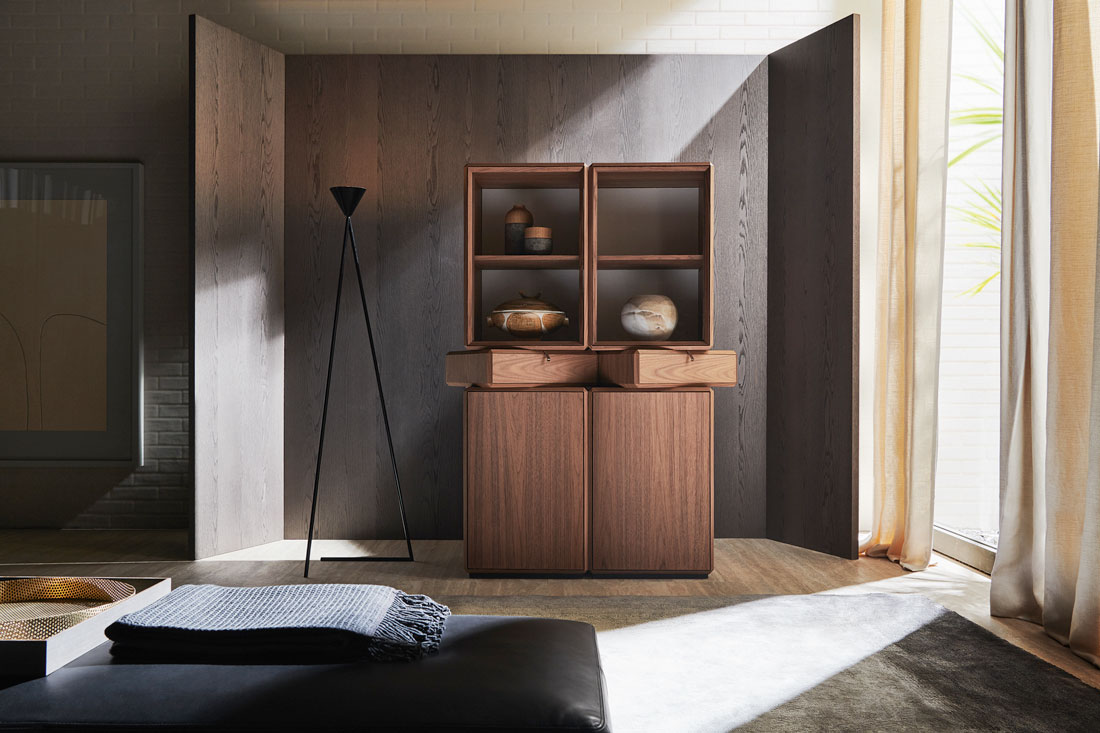 Do you think that narrative in design is more important these days than it was in the past?
I don't think it's more important; I think it is more common. It's more common to find storytelling as part of the product. I think, on the one hand, that the product should tell the story by itself. But many times, like in the art world, it's too abstract to understand what was in the mind of the artist.
And I think that in design, people are starting to question more: what is the story behind the product? I like it. I mean, I'm also a storyteller in a certain way. However, I think that it's very important for the result to be strong enough to support the story. Many times, you find stories that are stronger and more impactful than the object itself. Sometimes the fantasy is bigger than the result.
See more of the Molteni&C stand in our gallery:
In Singapore, Molteni&C is available from P5.
---