Tamagin Blake-Smith is excited. "Now, we're going to see the best workplace design in history," says the Singapore-based designer, who is a principal at Hassell in Singapore, and leads commercial and workplace design here.
According to Blake-Smith, organisations large and small are already struggling with this. "Ensuring people's health and safety is a key priority in the short- and mid-term. This pandemic has shown us we need to be much more focused on people, on connection to the city, understanding lifestyle. What role does the office have to play in that?"
For Blake-Smith, and for Hassell as a whole, the best solutions will offer a hybrid experience they call "office + elsewhere." This model gives people the ability to work from home, or from anywhere they choose, really, while seeing the office as a central hub.
It's an approach echoed by leading furniture manufacturer Herman Miller, which has been preparing for distributed ways of working for the last five years. The office's new role, says Herman Miller, is as the cornerstone for a thriving organisational culture, helping people do their best.
Both Herman Miller and Hassell regard the office of the future as somewhere people will be able to go to connect, collaborate and generate ideas, as well as focus if they need to work uninterrupted, away from home, children and other distractions.
"Imagine this big corporate with a great clubhouse," says Blake-Smith. "it will be less space-driven and more about how to best support people." It will, he says, cater to the "power of teams," by enabling the "actual creation of ideas, with people sitting around the whiteboard thinking about them" – something digital meet-ups can't offer on the same level. "They're very transactional."
In the clubhouse Blake-Smith envisions, the emphasis will be on amenities, experience and technology – with half the desks, or even less – in order to build a strong brand and shape organisational culture.
Central to the clubhouse will be the right furniture – especially furniture that's designed to support collaboration. Herman Miller's Prospect collection perfectly caters to team-based work through products like Prospect Creative Space, which sets the scene for idea generation, Prospect Solo Space, which allows for alone, focused time, and Prospect Media Space, which enables video conferencing – something that Blake-Smith and Herman Miller both believe is here to stay. Meanwhile the Exclave collection from Herman Miller facilitates meetings thanks to teardrop-shaped tables that optimise lines of sight; along with other products that pave the way for problem-solving, creative thinking and engagement.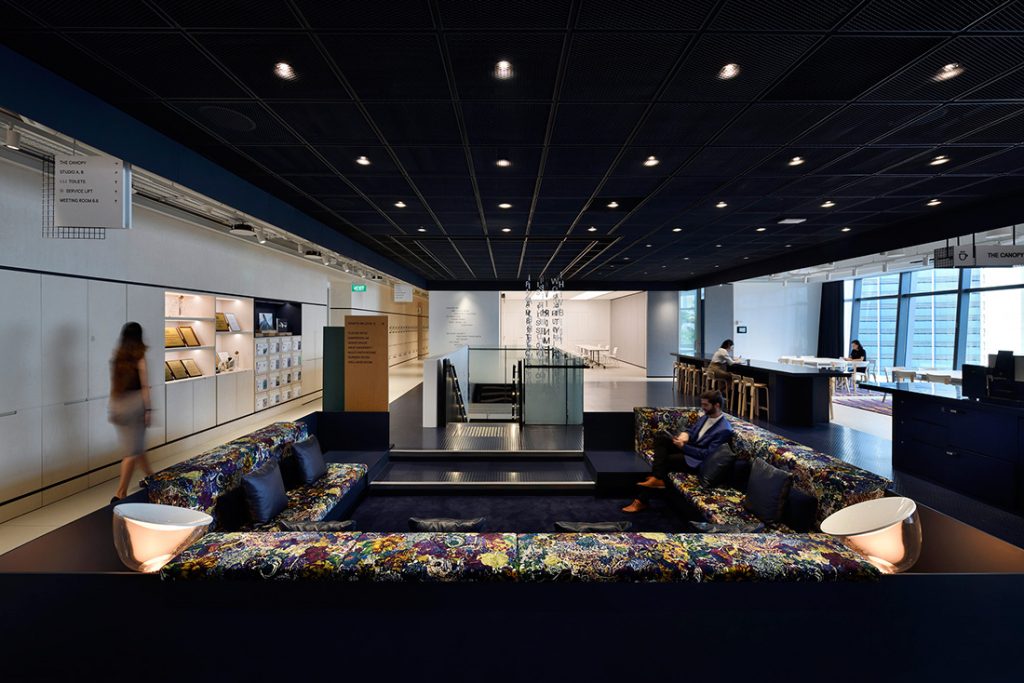 The collaborative, clubhouse model is likely to gain considerable traction in Singapore and in Asia as a whole, says Blake-Smith. The way we build, and the density that's intrinsic to many Asian cities, naturally lend themselves to bringing people back to the office. "You can drive a lot of efficiency in how you use a city. It's easy to commute here, and it can be very convenient in terms of access to amenities," says Blake-Smith.
In some cases, those amenities in your building. "In Hong Kong, you might have a café, a school, a gym and an office in the same building," he says.
Density is also what's bringing the 20- and 30-somethings back into the office. "In Singapore, they live with their parents, they share wi-fi and they're doing Zoom calls in their bedrooms."
But whether people work in the office or at home, what's more important is the quality of their work environment, says Blake-Smith. And furniture is key to helping people work their best, wherever they are. "Without this, the workspace won't work."
For The Work Project, a Singapore-headquartered co-working operator, this means "investing in desks and seating from Herman Miller," says Blake-Smith, who regularly works with them. "It's a core philosophy for Junny [Lee, The Work Project's CEO]. They get the ergonomics right, and then start embellishing the other areas.
"I've always been an advocate of great furniture: key pieces that last time. I have an Aeron Chair at home. I've always had a great home office, and I've really enjoyed working from home."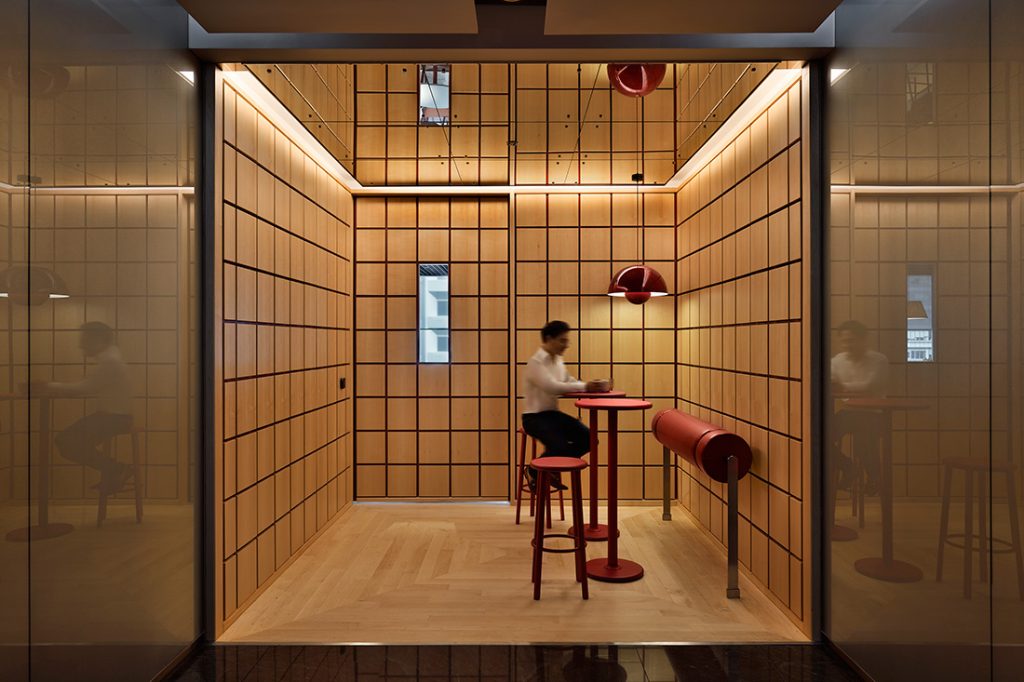 With work from home on the table for Blake-Smith and everyone else for the foreseeable future, how do we shape the office so it makes space for the 'elsewhere' that's such an essential element of the hybrid model?
"There aren't a lot of people with the answers," says Blake-Smith, who advises organisations to sit tight. "Slower is faster. Don't react and buy into ridiculous trends. Play the long-game, be strategic.
"It's a moment of self-reflection for leaders. Do we actually know what culture we want to have? Space is just an enabler."
Read more about Hassell's take in The Workplace Beyond 2020, and get further insights on the future of work via Herman Miller's whitepaper, From Office to Everywhere. Explore Herman Miller's collaborative office furniture collection, Prospect, here.
---