After almost two years of pandemic infused starts and stops, we are witnessing an unprecedented transition in our work environment.
Our offices are now no longer the only destination for work but one of the many options we have in the new workplace ecosystem. This new ecosystem focuses on providing a variety of experiences that support the whole person creating environments that are inclusive, equitable and engaging.
With multiple channels to connect and engage, the challenge for the workplace of the future is to create a consistent and branded experience that is customised, flexible and frictionless. To foster connection with employees, all aspects of the experience must embed purpose and meaning unique to the company culture.
Our clients are asking for technological integration of app based occupancy and team planning; and value single platform integration of all aspects of the connected work experience to support the new hybrid workplace.
1. Make it flexible but build brand and purpose into every aspect of the work experience – from virtual to physical.
Managing the uncertainty of the past two years has required leaders to focus on building and maintaining the trust of their staff with an emphasis on transparency. This new priority is reflected in work environments focused on agile work styles that support universal access and accessibility.
From work in-progress and recently completed projects, our designs include user configurable environments with transparent enclosed areas that give employees flexibility and visual access to everyone in the organisation.
2. Space speaks: make sure there is a clear message focused on transparency and accessibility.
Wellness is a personal definition based on context. It is important for organisations to find new ways to support their staff, whether that's with new types of amenities at the workplace or by proving to staff the space and time they need to rest and spend time with their families, eat healthy or exercise.
Building areas of respite, creating varied work settings to accommodate the diversity of needs and preferences, and including the outdoors where possible as a potential workspace are only some of the design solutions we have partnered with our clients on.
3. Wellbeing matters: make choices both large and small that actively support the health and wellbeing of all employees.
Everything matters – embedding purpose, building a transparent culture and supporting the wellbeing of all employees are only some of the demands on the new hybrid workspace. Employers should also focus on building personal and professional relationships for mental wellbeing.
This is an opportunity to rethink the physical workplace to offer a unique and fulfilling experience that can attract people, whether that's through new technologies or new types of spaces.
Sarah Bader is principal and managing director of Gensler Tokyo. Her article coincides with the release of Gensler's 2022 Design Forecast, entitled 'RESILIENT: Design Strategies for the Human Experience'.
Photography courtesy of Gensler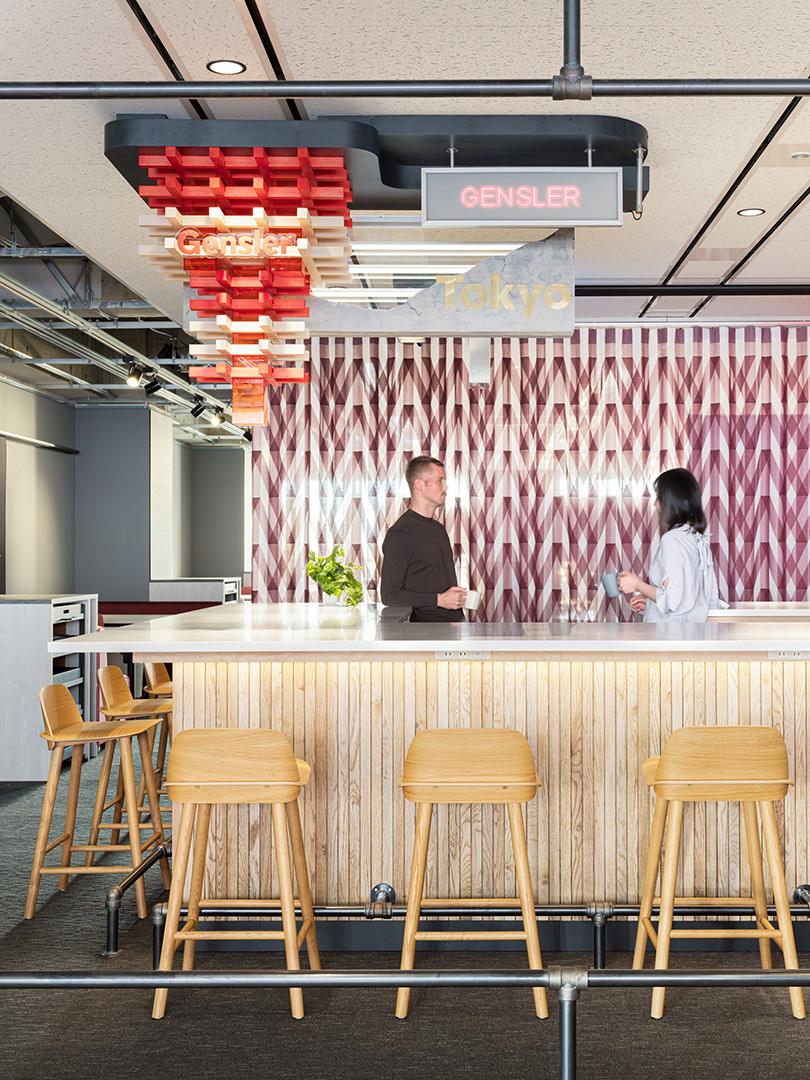 ---