The Global Footprint Network reports that humanity is currently consuming natural resources 1.7 times faster than our planet's ecosystems can regenerate.
The global infrastructure already locks in 95 per cent of our carbon budget. Ocean acidity is 26 per cent higher than in pre-industrial times and is projected to increase by 100 to 150 per cent by 2100.
We are already living with the consequences. The year 2018 was the fourth warmest year on record. Major cities like Cape Town or Chennai are facing water shortages. Hurricanes are getting bigger and deadlier. Climate-related costs have soared to USD 2.25 trillion, an increase of 150 per cent in the last 10 years.

Climate change is an energy issue.
More than 80 per cent of the CO2 emissions are from the production or consumption of energy. We use energy at every moment throughout our lives: heat or cool our homes and offices, produce and cook our food, and manufacture things we own – starting from toys all the way to cars.
The continued growth in productivity and progress of human civilisation have long been linked with our capability to harness energy resources. This dependency increased with economic and industrial development.
Over the past five decades, our global population has doubled; the extraction of materials tripled; while GDP has quadrupled (Global Resource Outlook, UN, 2019), and the energy consumption has increased 2.5 times.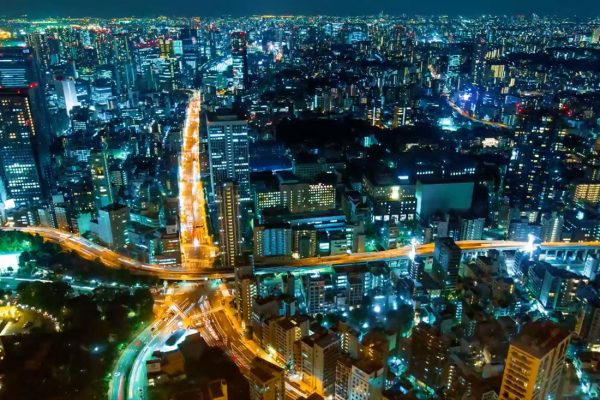 With an expanding global economy, along with the addition of nearly two billion people to the global population within the next 30 years, our energy needs are bound to increase by more than 40 per cent by 2040 to power our buildings, homes, meet our needs for cooling, transportation, and a connected lifestyle.
More energy is also needed to satiate the legitimate aspiration for new economies to raise to modern living standards. If nothing is done, the increase in energy demand by 2040 will be equivalent to the increase of energy in the entire twentieth century.
.
Over the past five decades, our global population has doubled; the extraction of materials tripled, GDP quadrupled and the energy consumption has increased 2.5 times.
.
We must rethink the way we live with energy. We cannot accept a world where the end-to-end energy system losses amount to a staggering 60 per cent. We should rethink nineteenth-century technologies for our transportation, cities, or energy production. We should not accept that 99 per cent of consumer goods purchased will be trashed within six months.
We should leverage technology, embark on a different path to a net-zero carbon world and limit the reckless damage we bring to societies and economies. We need to half GHG in less than 12 years; net-zero emissions by the mid of the century, according to the latest IPCC report.
Digitisation revolutionises everything we do. It is also disrupting the way we manage energy. It is forcing us to rethink the way we design buildings, industries and cities.
Here are three radical changes that will help curb emissions and keep the global temperature increase below two degrees Celsius.
1. Stop wasting energy and developing inefficient value chains. We must decouple energy demand from economic development.
We can save 30 and 50 per cent energy in buildings and industries, respectively, all around the world in mature and new economies. There is a massive opportunity in the technical performance gap between existing assets and best-in-class capabilities.
We must also scale circular models to reinvent waste-generating value chains. Some studies (e.g. by the Energy Transitions Commission, ETC) show a potential of up to 40 per cent reduction of resources. It is possible to target zero energy demand growth by 2040 (compared to a 40 per cent expected increase) if – as individuals, companies, cities or countries – we revisit the way we produce and consume.
2. Accelerate electrification
Electricity is, indisputably, the most efficient energy vector at the final point-of-use. It is also the only practical option on the table to decarbonise energy and the economy. The International Energy Agency, Bloomberg New Energy Finance, Shell, and other stakeholders have confirmed that the share of electricity in the total energy mix must double by 2040.
3. Decarbonise supply
The combination of electrification and decarbonisation of electricity is the only way to cut, over time, the carbon intensity of energy. All experts confirm this: the carbon intensity of electricity can reasonably be cut seven times by 2040, using renewable and storage technologies.
The United Nations Environment Programme (UNEP) says that the past decade has seen a quadrupling of renewables capacity. Solar capacity, it says, has increased to more than 26 times the 2009 level.
.
We should not accept that 99 per cent of consumer goods purchased will be trashed within six months.
.
At the same time, the coming years will see more breakthroughs in battery, materials, biochemistry and digital innovation (IoT, advanced reverse logistics technologies) all holding promising potential to cope with the inherent issues related to a fast transition.
Technologies exist. We need leadership and bolder directions for a faster transition. That would incur a minimal cost to the global economy (ETC).
The world of tomorrow will not be the world of today. Buildings and industries are bound to become all-electric, fully connected, flexible and adaptative. The value chains and infrastructures will evolve to green and circular, connected by collaborative platforms.
At Schneider Electric, sustainability is at the heart of everything we do.
We are committed to supporting our customers embarking on their journey towards sustainability. Customers ask for carbon performance. Investors expect full transparency on the environmental impact and risk of their portfolios. Younger generations are challenging companies.
At Schneider Electric, we architect solutions spanning from buildings to industry, from cities to data centres, and from large grids to mini-grids, to drive energy and operational efficiency. Challenges are interlocked, and true sustainability requires an integrated approach.
Sustainability is a journey and we are reinforcing our commitments today.
Beyond what we do for our customers, we announced today that we are drastically stepping up our commitment to carbon neutrality with three new actions:
Accelerating our 2030 goal of carbon neutrality in its extended ecosystem by five years to 2025;

Setting net-zero operational emissions by 2030 as part of the validated SBT target; and

Achieving a net-zero supply chain by 2050.
These targets are expected to contribute to the Intergovernmental Panel on Climate Change's (IPCC) goal of capping the global temperature increase at 1.5°C.
In times of societal turbulence, businesses have a role in shaping our common future, mobilising innovation and financial capabilities, and equipping people with skills for the future of our industries.
We are part of the 600 companies tackling the #ScienceBasedTargets initiative. We are also part of the 34 leading multinationals which have joined the G7 Business for Inclusive Growth coalition to tackle inequality.
We believe that sustainability and inclusion are the two priorities of our generation.
At Schneider, we call this "Life is On" for everyone, everywhere at every moment.
---