Culminating with a cocktail event hosted by StylecraftHOME, Sydney at the end of October, the program saw five outstanding houses – from a shortlist of just 20 – receive special commendations from the jury.
Just weeks prior, Convenor of the Jury, Paul McGillick, Founding Editor of Habitus, and Holly Cunneen, Habitus Editor, presided over an esteemed, hand-selected panel of architecture connoisseurs: Neil Burley, founder of Burley Katon Halliday and Anibou; David Clark, design editor/commentator/curator and publisher; Palinda Kannangara, architect; Karen McCartney, architecture editor/author/curator; Shelley Penn, architect, design reviewer and design advocate; and Howard Tanner, consultant architect to separate and identify the winning projects.
"The outstanding jury panel worked together to form a consensus on each of the categories," says McGillick.
Without further ado, here are you 2019 winners.
HOUSE OF THE YEAR WINNER
Bivvy House by Vaughn McQuarrie Architects
Lake Wakatipu, New Zealand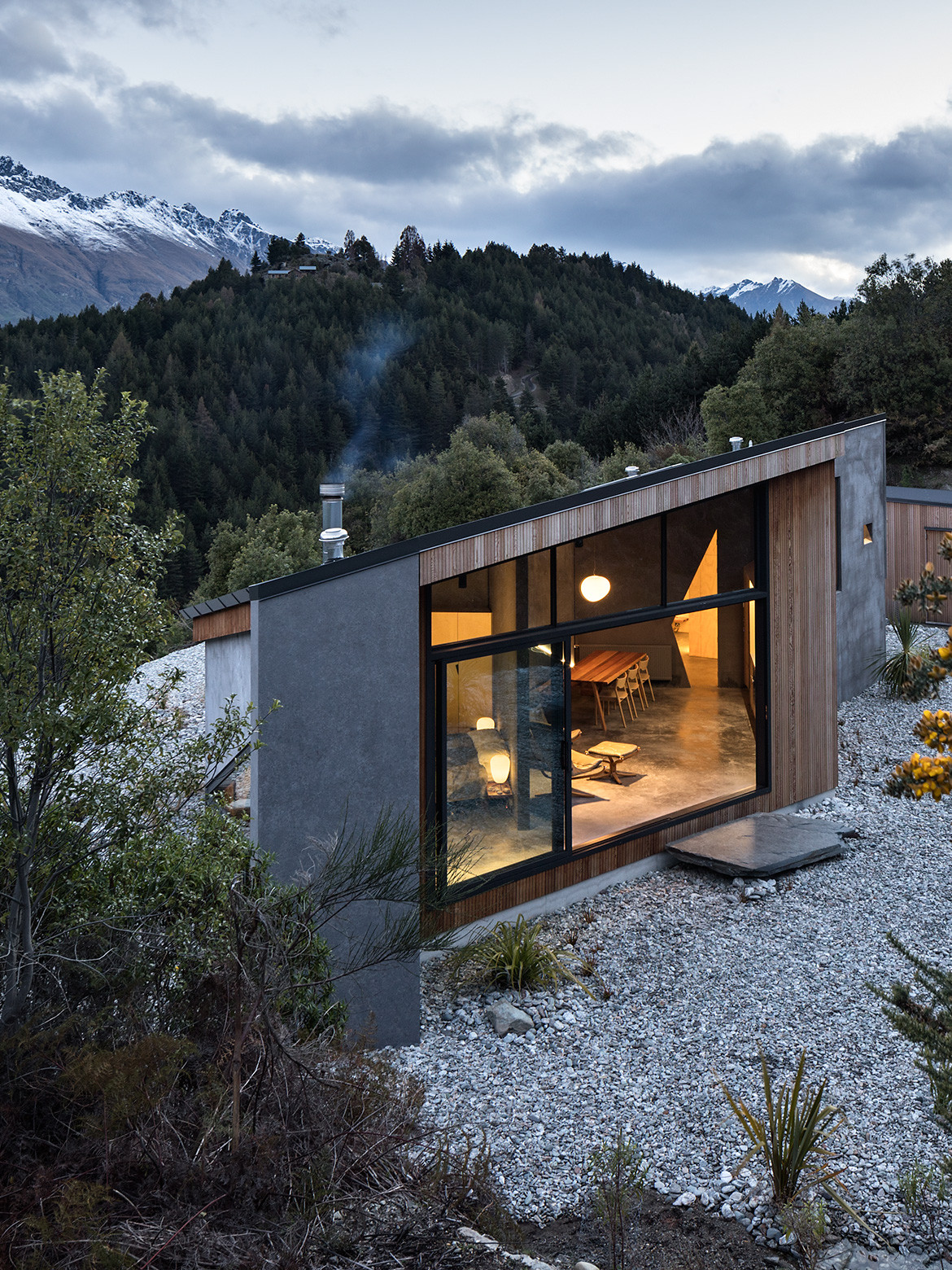 From the jury:
"It may be just a small holiday house, but Bivvy House offers an experience just as complete as any larger or more elaborated home. In form, plan and spatial organisation Bivvy House responds to the surrounding mountainous landscape, celebrating aspect from every room. That response is evident with the form of the house, but is continued inside with the interior volumes, architecture and detailing – as with the wittily angled doorways and artfully placed boulders evoking the mountains outside. At the same time, the limited palette and materials emphasise the spatial play, while also being entirely appropriate for a holiday house. Inside, the spatial organisation ingeniously creates a sense of generosity and spatial intrigue vital in a necessarily confined space. Bivvy House has a sense of completeness and integrity, revealing a concept that has been carried through. In summary, the house displays economy, efficiency, humility, modesty but above all, delight."
INTERIOR AND EXTERIOR CONNECTION WINNER
Teneriffe House by Vokes and Peters
Brisbane, Australia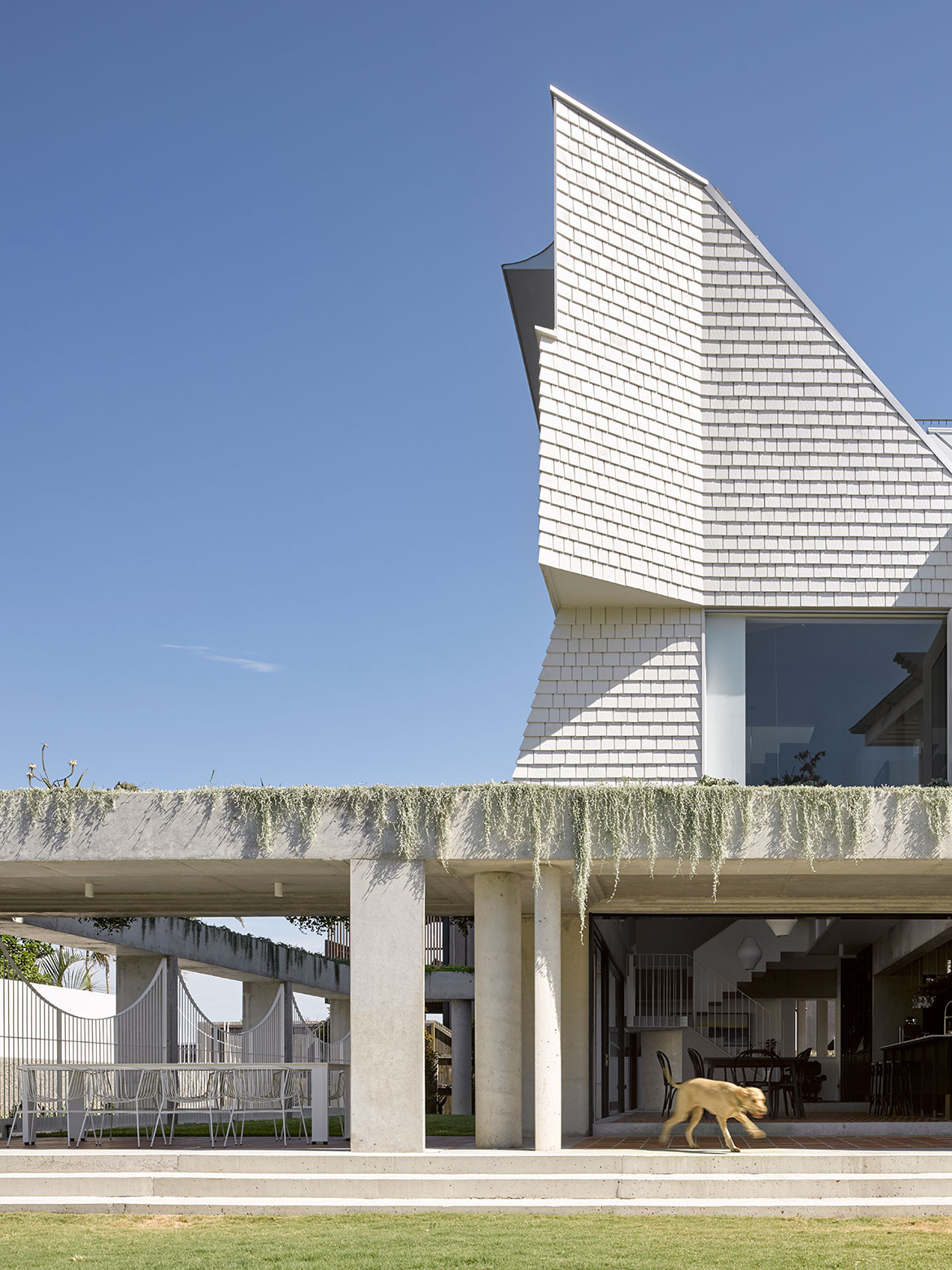 From the jury:
"This addition and restoration – indeed, a whole re-alignment of the house on its site – of a large Queenslander house in Brisbane addresses the issue of connection in several important ways. Firstly, the imaginative re-alignment of Teneriffe House has created more garden space and a connection to the street. The turret-like addition is a boldly individual form that nonetheless still relates to the original building's roof character while also drawing light into the interior of the house. Its bowsprit-like form also acts as a connection to the sea captain who built the house back in 1909. While the undercroft of a Queenslander was typically used as a cool retreat, it remained a visually negative space and socially crude one. This re-working, however, creates a new visual and social presence with the interiors spilling easily out to a courtyard and the garden. A formal colonnade artfully secures a swimming pool."
ARCHITECTURE AND LANDSCAPE WINNER
BacHong House by LAB Concept Design
Hanoi, Vietnam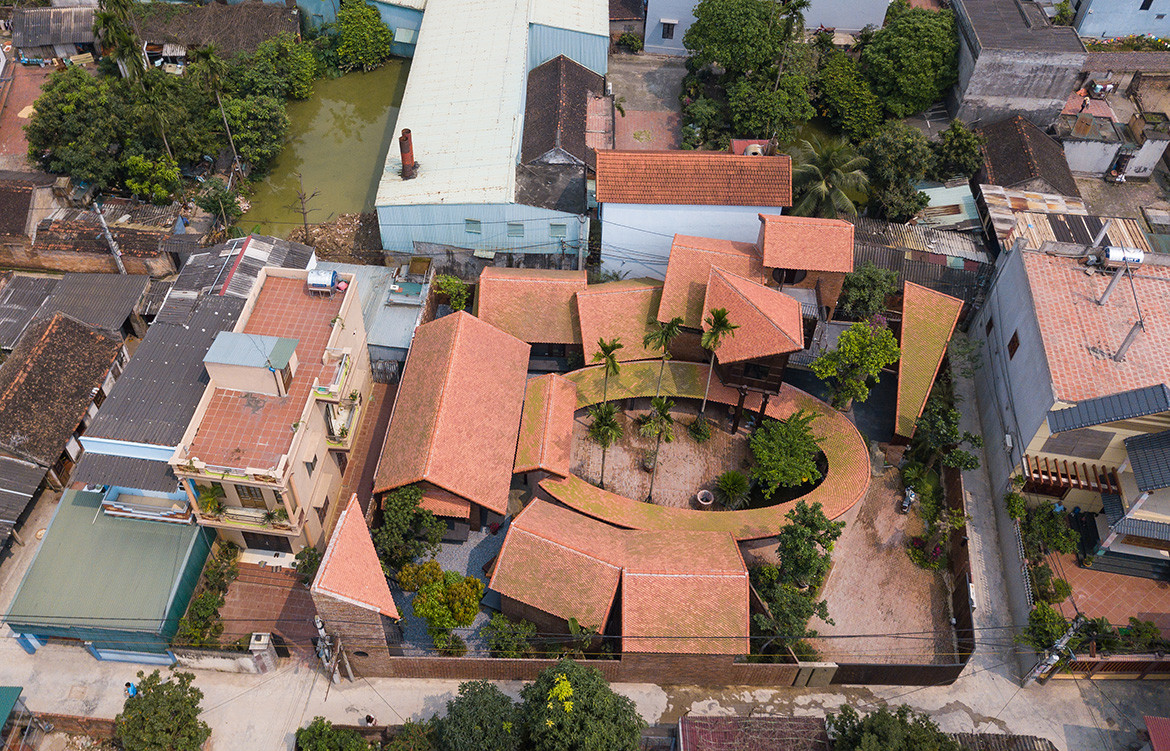 From the jury:
"BacHong House re-defines what a house might be through a re-thinking of the idea of a house as a landscape in itself. It breaks open the box so that the house becomes its own landscape. On a block which is unusually large for Vietnamese urban setting, BacHong House is a home for special gatherings of the extended family and the cultural plan can be read in the building itself – a compound house created for special events. The building, in plan, formal development and expression, is a dynamic assembly of forms which focus on the central courtyard, creating spatial experiences which are all about relationship, and strongly sculptural. This sculptural experience is further animated by the beautiful brick detailing that brings grain and texture, and the curved pond and the plantings."
COMMENDATION
Roemah Kampoeng House by Paulus Setyabudi Architect
Malang, East Java, Indonesia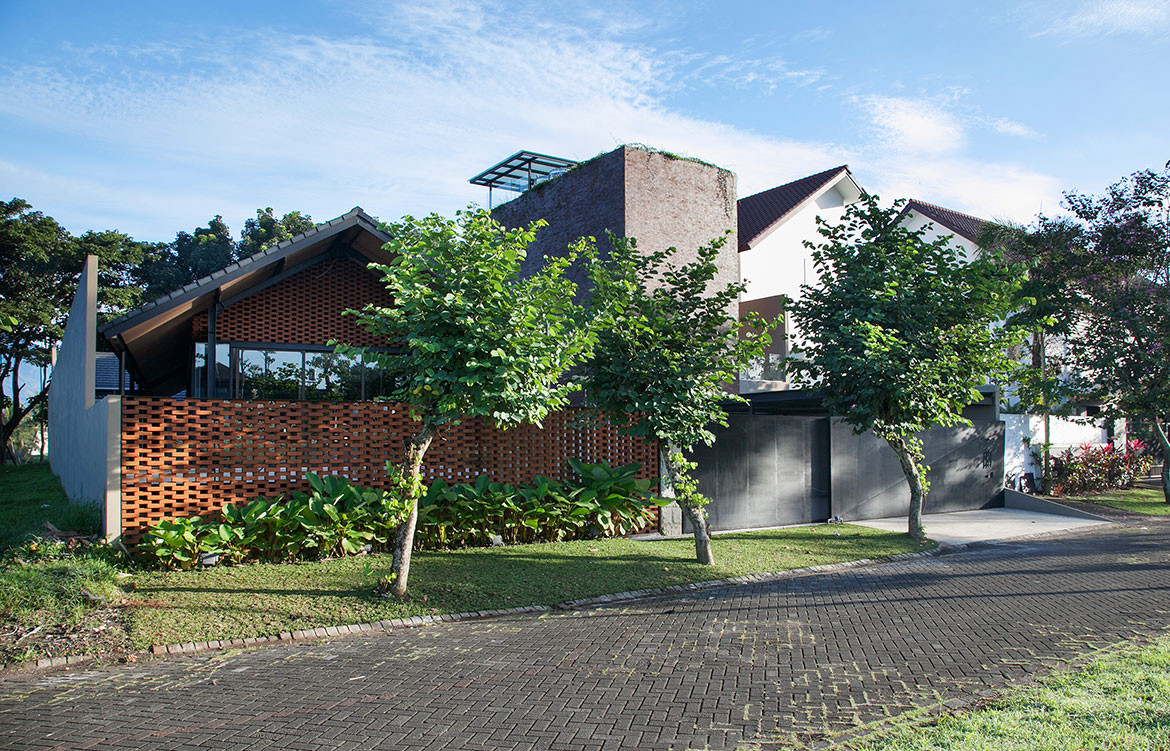 From the jury:
"On a difficult and constrained site, this beautifully resolved house reconciles tradition and modernity. It is modelled on the traditional kampung long house with its characteristic high-pitched roof and non-structural walls encouraging air circulation in a tropical climate. But the architects have also recognised the potential for a modernist plan in the fluidity of Roemah Kampung with areas defined by functions rather than walls. On the other hand, they have opened up the traditional house by using entirely glazed walls. The house is a flow of finely detailed and beautifully constructed transparent pavilions, giving it great clarity. The architects have managed to create a private realm for family living with an easy connection to the outside. The modernist base is inflected by the materiality of the brickwork and terracotta roofing as part of an overall refinement of detailing."
COMMENDATION
Huru House by WireDog Architecture
Gisborne, New Zealand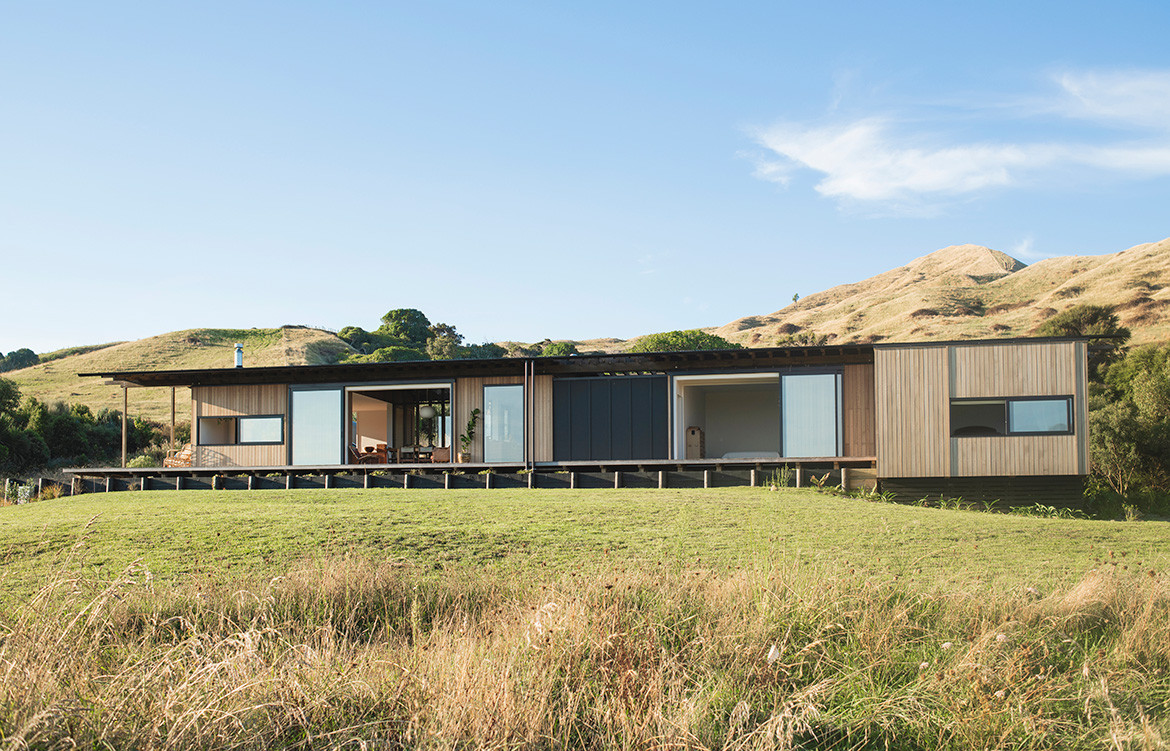 From the jury:
"Huru House is a serene re-interpretation of the traditional Japanese house within the landscape of foothills of New Zealand. The result is a fine example of an architecture of place with the house's graceful horizontal expression of the surrounding landscape. The house has a delicacy of scale both in its form and with its interiors, enabling it to sit quietly and humbly on a gentle slope. Inside, this delicacy of scale is supported by a high level of detail, and a well-judged use of timber for structure, cladding, and finishes that also engenders a tasteful and restrained celebration of materiality. Connection to the outside is subtle and varied with every corner perfectly resolved and views out edited with imaginative variety."
PEOPLE'S CHOICE WINNER
Hart House by Casey Brown Architecture
Sydney, Australia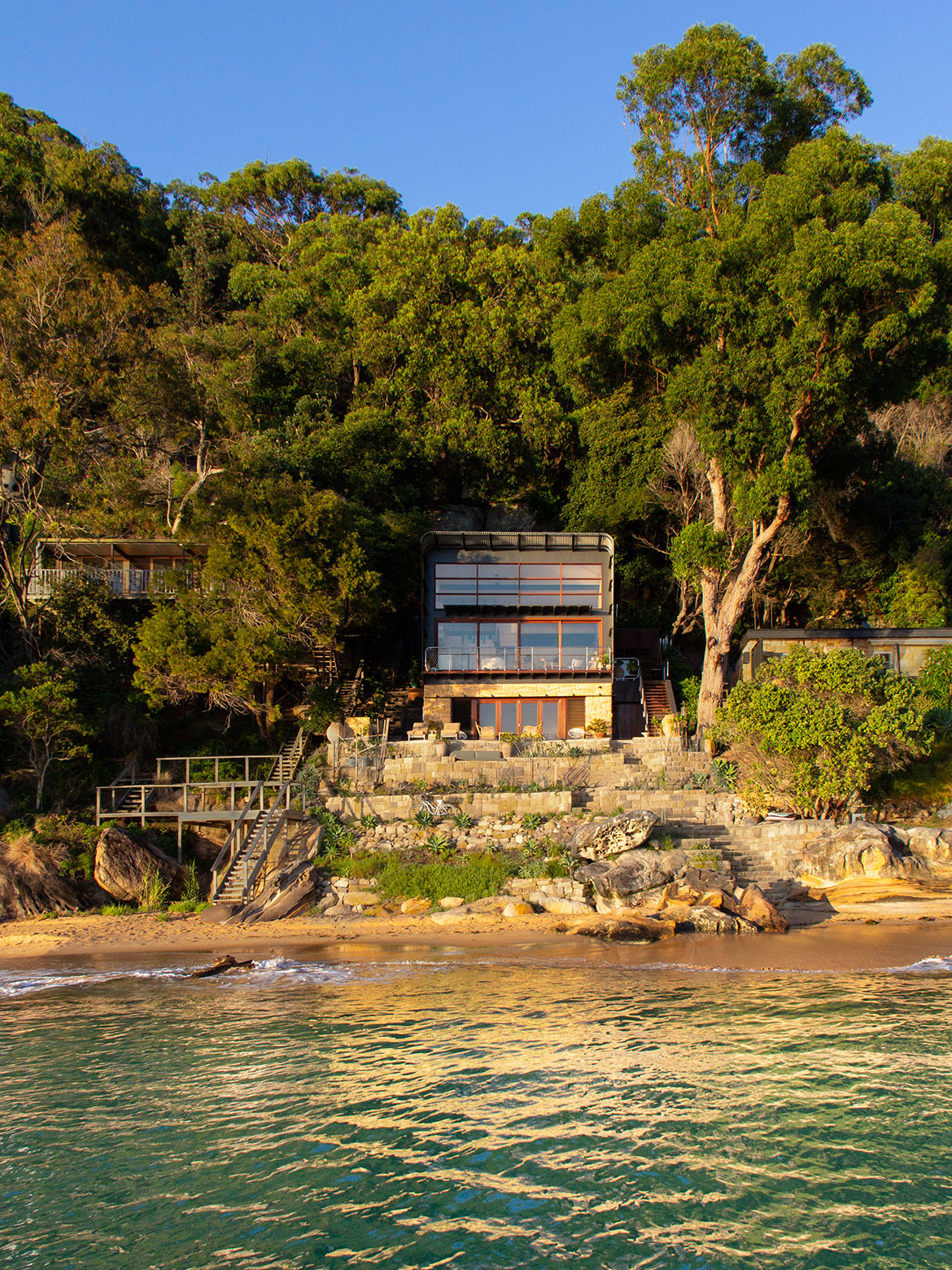 Habitus readers that voted for the People's Choice went into the running to win the Ultimate Design Hunter Package, valued at $40,000.
—
Habitus House Of The Year wouldn't exist without the support of our friends, colleagues and regular collaborators in the industry. We would like to extend our sincerest thanks to our Major Partners Gaggenau, StylecraftHOME and Zip | our Supporting Partners Armadillo & Co and Earp Bros | our Design Hunter Partners Armadillo & Co, Boyd Blue, Earp Bros, Euroluce, Hale Mercantile Co, Nique, Premium Sound, Phoenix Tapware, Project 82, Studio Gallery Melbourne and Tsar Carpets | our Trophy Partner Axolotl | and our Accommodation Partner Ovolo Laneways.