Hafary Holdings Limited celebrated the opening of its new showroom at Sungei Kadut, The Stone Gallery by Hafary, with parties and previews held on 11 and 12 October 2018.
Spanning an impressive 13,000 square feet, The Stone Gallery by Hafary, offers a breathtaking range of natural stones, including collections from four new Italian stone companies Antolini, Salvatori, Petra Antiqua and Kreoo.
Representatives and stone experts from the brands flew down from Italy for the opening of the showroom, further cementing Hafary's commitment to bringing the best the world of design can offer and staying at the forefront of design.
A lion dance and a ribbon-cutting ceremony kicked off the festivity.
More than 600 guests, including architects, builders and industry professionals, attended the openings. The day events included by guided tours, previews, mini-workshops and demos while the evening was made merry with drinks, canapes and great conversations.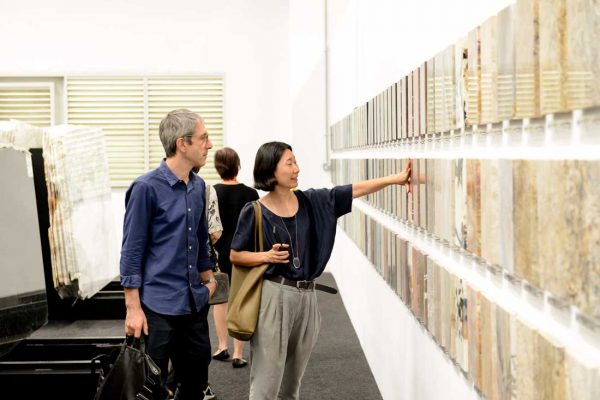 Were you there with us? Find your picture in the gallery below!
---