Our lives are filled with objects, from the ubiquitous to one of a kind, but one thing is certain, great design is what really matters in all that surrounds us and in what we use.
Tables, chairs, sofas, lighting, acoustic panels and new ideas in shower grates comprise this year's The Object shortlist at the 2023 INDE.Awards. Each object has complex thinking in its design and sustainability at its heart. While each one is desirable and raises the bar on creativity, the shortlisted in The Object this year are a stellar group that brings beauty, form and function to the fore.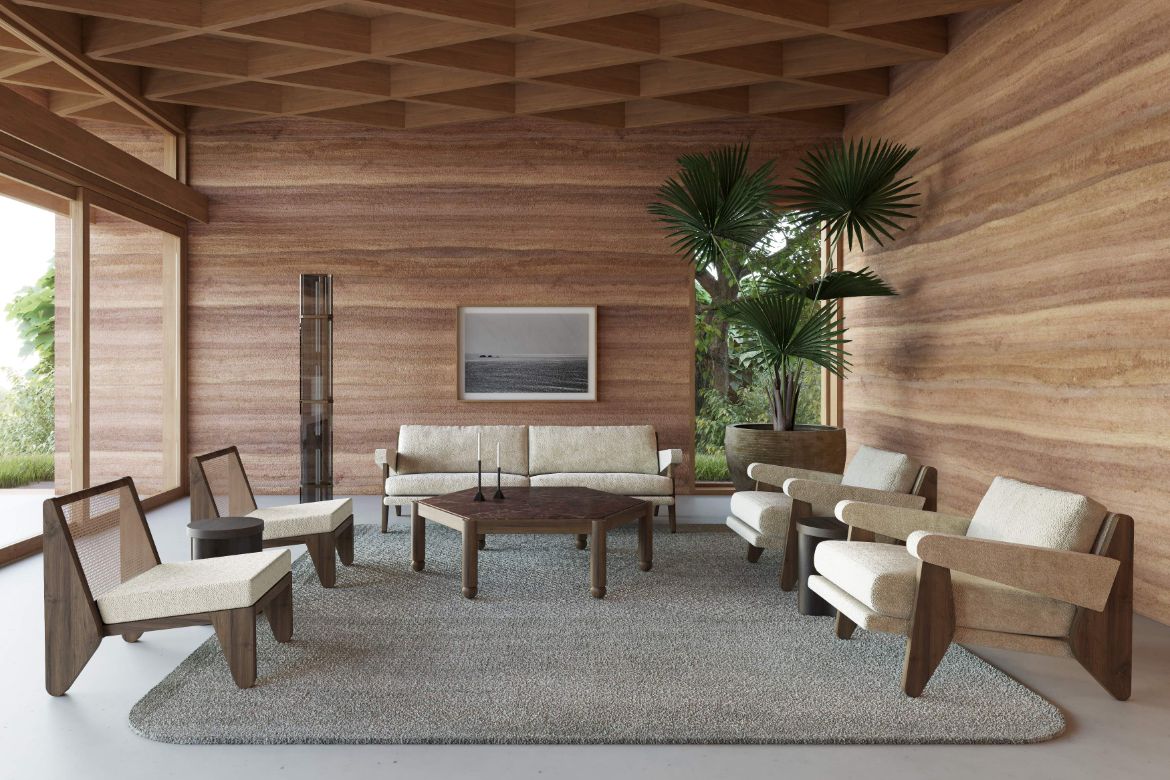 The Object category shows how great design can impact our lives for the better, while also being sensitive to our environment. These objects are authentic, made to enhance living and also stand the test of time.
The 12 shortlisted objects and designers in this year's The Object category are,
Alhambra Table by Daniel Boddam, Australia
Cono Acoustic Pendant by Luxxbox, Australia
F.A.W.L. Lighting by Williams Burton Leopardi in collaboration with Handmade & Found, Australia
Fuji acoustic ceiling tiles by Woven Image, Australia
Kamu Recycled Bottle Top woven chair by Reddie Furniture, Australia/Indonesia
Lincoln Sofa System by Adam Goodrum for nau, Australia
Méne by Ross Gardam, Australia
Pipeline by Derlot, Australia
Toru Pendant Light by David Trubridge, New Zealand/Aotearoa
Twill Chair by Gibson Karlo for DesignByThem, Australia
Voom Collection by Adam Goodrum for Tait, Australia
Wave Grate by Stormtech, Australia
While each of the designers in this shortlist have worked hard and honed their craft, they keep refining and designing to find the perfect balance of utility and beauty. As objects of desire, the shortlisted are taking the lead and setting the trend for design.
The Object category is partnered by Careers Indesign and congratulations are extended to all the shortlisted. Through the designers and their work, all our lives are richer whether at home, at work or at play.
Winners of the 2023 INDE.Awards will be announced on 10 August 2023 at the INDE.Awards Gala in Sydney and broadcast online around the globe.
To register to join us for the INDE.Awards online viewing party click here.
Hear from leaders in the INDE community on 9 August 2023 for the 2023 INDE Summit, online and free. Register to attend here.
---