They are the brands you know and love and through their creativity and passion for design will be opening their doors to host you for something unexpected at the start of October.
Without further ado, here is a look at seven of the 14 showrooms we're working with in the lead up to the big day at the Tan Boon Liat Building.
.
And if it's not already marked in your calendar, do it now:
Saturday, 12 October,
.
The Beuro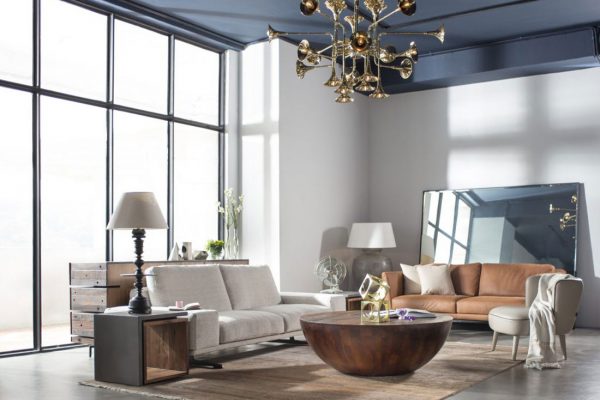 Founded in 2014, The Beuro is a premium designer furniture retailer that offers tailored furniture solutions to clients. It occupies a spacious, light-filled space at the corner of TBL Building's third floor decked with a curated selection of indoor and outdoor furniture, as well as accessories from select international brands.
During Saturday Indesign, The Beuro will celebrate the 50th anniversary of outdoor furniture brand Varaschin and talk about timber crafting in the 21st century, as well as a host of other exciting programs.
Bode
Exquisite fabric in every imaginable texture and aesthetic, hand-drawn wallpaper, real leather, faux leather – if it's soft interior furnishing, you name it and Bode will source it. Located on the fifth floor, Bode showroom will transform into a breathtaking maze constructed with fabric and wallpaper panels during Saturday Indesign. Expect a perfect photo op at every turn of the maze, and designate a friend to be a photographer, don't say we didn't tell you!
Commune
Fritz Hansen
Danish brand Fritz Hansen needs no introduction. One of the fastest-growing furniture brands in the Asian region with an ever-expanding list of permanent showrooms in cities across the region, Fritz Hansen recognised TBL's importance as the place in Singapore to get furniture, and joined the TBL family this year by opening the Fritz Hansen Lounge.
Designed by Jaime Hayon, The Fritz Hansen Lounge, located on the thirteenth floor, will be the host of our closing party. And if anyone knows how to throw a fabulous party, it's Fritz Hansen! And leading up to the party, the Lounge will present a multi-sensory experience with installations, Ikebana workshop, talks and other activities you will not find on your regular Saturday!
Journey East

Occupying a sprawling 800-sqm unit on the third floor, Journey East offers a wide range of furniture and home accessories, including original vintage, retro collectibles, eco-friendly reclaimed teak wood furniture, and artisanal lights. Journey East has also produced its own furniture collection. Its debut collection PLAYplay, designed by Lanzavecchia + Wai, was launched in 2015 great acclaim.
During Saturday Indesign, Journey East will present several installations created in collaborations with some of Singapore's brightest rising design stars, including WYNK Collaborative, Feral and UPSTAIRS_, as well as host design conversations focusing on the residential sectors. And of course, Ginger the ginger cat, Journey East's 25 year-old mascot, will be there to welcome you to his domain.
Sam & Sara
Sam & Sara's mission is to translate and elevate Indian traditional crafts for the rest of the world via furniture and home decor. Sam & Sara launched furniture brand Ipse Ipsa Ipsum in 2017 and has since released collections in collaborations with prominent designers like Nathan Yong, Jeremy Sun of Orcadesign, and our very own Launchpad 2017 winner Yeo Yiliang.
Located on level 11, Sam & Sara was one of the hosts of In Conversation session in 2017. This year the showroom will host a Japanese block print workshop, designer talks and an Insta-worthy installation.
Vitra
Recognising TBL's prominence, Vitra opened its first monobrand store in Asia on the building's fourteenth floor. Here, you can find all the items you have always wanted from Vitra.
Products ranging from big-ticket furniture items to accessories and stationery from Vitra Home, Office and Accessories collection are carefully arranged in a series of settings that seamlessly takes customers from the residential realm to the commercial realm.
During Saturday Indesign, Vitra will host one of our In Conversation sessions – stay tuned for more details!
---