RSP Architects Planners & Engineers (RSP) recently unveiled an ambitious growth plan marked by the introduction of a transformative expertise ecosystem and a revitalised brand identity. The grand reveal took place at RSP's new Singapore office space located within CapitaSky. It was graced by Mr. Desmond Lee, Minister for National Development, who lauded the firm's commitment to redefining architectural design.
Under the visionary leadership of its newly appointed Singapore Chairman, Kiat Lim, RSP is implementing a series of business initiatives to address the radically shifting built environment. He says: "Our newly appointed CEO, Beh Swee Chiew, an RSP stalwart of over three decades will be leading these, together with Meng Hui and Chee Kien, to support Beh in our business transformation."
RSP.SM Energy Group
To fulfil its commitment to sustainable design, the firm initiated RSP.SM Energy Group, a sustainability studio advocating for minimal carbon footprints. With Singapore's goal of achieving net-zero emissions by 2050, RSP is actively contributing to this mission by improving old buildings and implementing Asset Enhancement Initiatives (AEI). Through projects like the SIT University Campus Court, where passive displacement ventilation and mixed-mode ventilation were employed, energy usage reduced by up to 70 per cent.
RSP Lifestyle Group
In the realm of design innovation, the new RSP Lifestyle Group solves complex challenges using new materials and methodologies. Its inaugural project, The Sun Bar, showcases sustainable materials in collaboration with Cosentino, a global leader for surfaces. The studio will be working with LVMH next, on two of its Louis Vuitton boutiques in Kuala Lumpur, at Tun Razak Exchange and Pavilion.
RSP Academy
Education plays a pivotal role in RSP's vision for the future. The RSP Academy, a collaborative effort between the Singapore and China offices, focuses on promoting design excellence from an academic lens. This program aims to increase recognition of outstanding projects by collaborating with educational institutions worldwide.
RSP META
The launch of RSP META – the firm's inaugural venture into the Metaverse – merges traditional architectural experience with digital expertise. Collaborating with Pantheon Lab, RSP aims to enhance the end-user experience through AI, offering an improved virtual assistant to elevate current concierge services.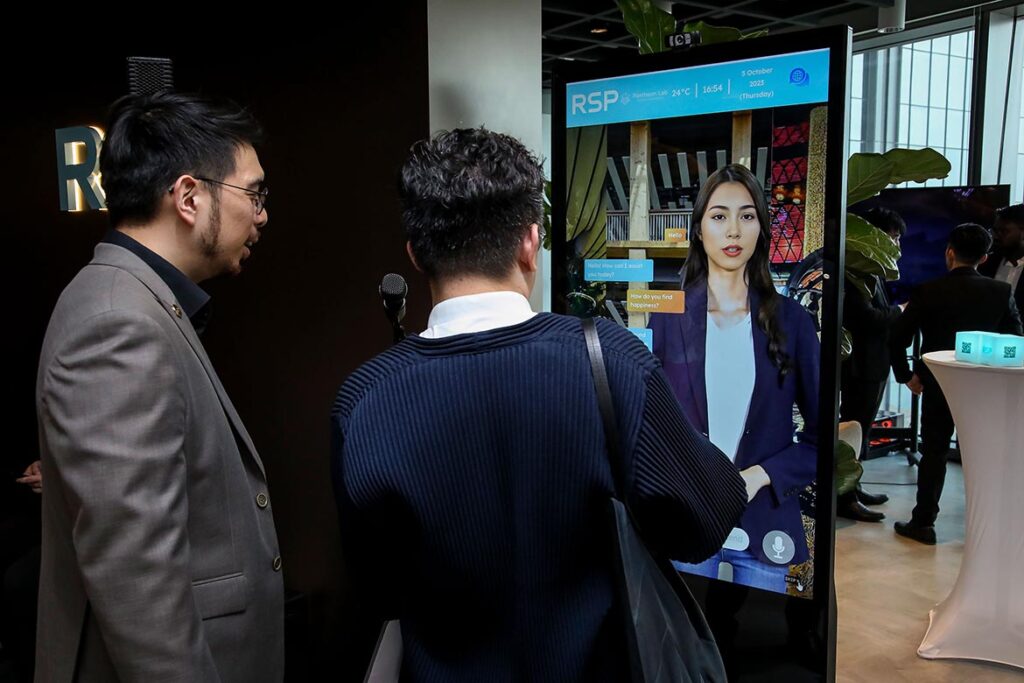 The multidisciplinary firm with nearly seven decades of experience also unveiled an updated logo featuring a new sky-blue brand colour. This symbolises RSP's empathetic approach to design and its commitment to delivering thoughtful design for people, communities, and the environment.
---