By now, it is impossible to deny that the education space is changing. In line with growing student populations, shifting pedagogies, and a broadening understanding of the importance of diverse, adaptable teaching spaces, today's educational facilities are virtually unrecognisable from their predecessors. The future is very much now, with today's educational spaces playing a central role in shaping the leaders of tomorrow. Across the region, it is difficult to overstate the importance of school and university campuses in nurturing student development and carefully honing their skills and talents.
The Learning Space category of the INDE.Awards recognises educational spaces that go above and beyond expectations for schools, universities, and other tertiary teaching spaces. Bold, flexible, and bespoke, projects recognised in this category will respond to the specific needs of their institution and promote connection, collaboration, learning, and personal growth. The winning project in the Learning Space category will distinguish itself from other entries by taking a finely tuned, highly considered approach to concept that is matched by skilled execution and meticulous craftsmanship.
This year, the Learning Space category is proudly presented by Living Edge, Australia's foremost supplier of well-designed, authentic furniture and a returning sponsor of the INDE.Awards program. Catering to the diverse, specialised needs of the commercial and high-end residential sectors, Living Edge supplies a range of furniture solutions tailored to the needs of today's formal and informal learning spaces.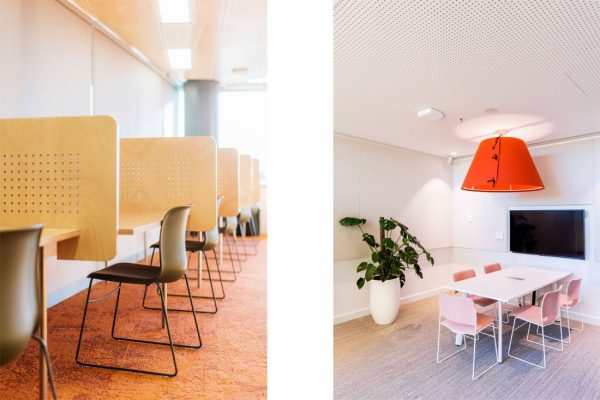 Living Edge is the perfect partner for the Learning Space category, which prizes innovative, fearless design that deftly marries style and functionality. The company is also a firm believer in investing in the future, be this through providing comfortable, inviting spaces for learning or inspiring the upcoming generations of creative geniuses through outstanding design. As Australia's premier furniture destination, Living Edge is well positioned to understand the needs and intricacies of the Australasian market, and uses this knowledge and understanding to deliver furniture solutions that fully meet the needs of today's best and brightest learners.
Without a doubt, the Asia Pacific education space is one of the fastest growing and most exciting sectors within the region, a characteristic that must be met with fearless, boundary-pushing design. Living Edge and the Learning Space category at this year's INDE.Awards celebrate bold, cutting edge design that elevates the campus from a standard education space to a vibrant, dynamic space for learning and development.
The 2018 INDE.Awards are set to be bigger and better than ever, and would not be possible without the ongoing support of committed sponsors and leading industry figures.
Living Edge is proud to return as a sponsor of this year's INDE.Awards and nurture the development of the students of today and leaders of tomorrow.
---