Winner of The Health and Wellbeing category in the 2022 INDE.Awards is Yarram and District Health Service Integrated Healthcare Centre, Australia by McBride Charles Ryan. This exciting project takes top honours and as supporter of the category, Porter's Paints congratulates the architects for a design that is both innovative and unique.
As wellness is pivotal to life and living, Porter's Paints understands that products are required to be both technologically advanced and aesthetically beautiful to contribute to wellbeing. Providing products that resonate and support creativity by architects and designers, Porter's Paints outstanding paints and wallpapers are aligned with best practice and even better results – much as the category winner, McBride Charles Ryan demonstrates through the Yarram Integrated Healthcare Centre.
Jill Every, Sales & Marketing Manager, at Porter's Paints comments, "This entry connects to Porter's brand ethos, in that we both celebrate an area of design where beauty and technology intersect. The Yarram Integrated Healthcare Centre is a beautiful example where natural environment and raw materials are perfectly balanced with innovation and technology. It creates a perfect synergy where each element is elevated by the other."
Further reflecting on the project Every says, "The sweeping curves that embrace the building invite life into the space while also creating a calm and protective gallery to admire from the inside. The timberwork overhead is a thoughtful and warming standout feature elevated by the rich gravity of a deep internal colour palette. These elements evoke a sense of 'flow' – where community can intuitively navigate this place of well-being and safety."
As a small-scale healthcare project, the Yarram & District Health Service Integrated Healthcare Centre provides an innovative approach towards public healthcare with a meaningful significant civic response.
A building such as this meets community requirement and expectations as well as providing sustainability initiatives and Every says, "The fact that McBride Charles Ryan strived to use locally sourced materials, the local employment, and the upskilling of local tradespersons, means that the centre is a showcase of community talent, skills, and materials. There is evidence of deep empathy within the design and construction reflecting the building purpose of community care, and the connection to both the local environment and the existing buildings, suggests great design has a bright future in the region."
Meeting the brief, with a state-of-the-art design has resonated with the jury, congratulations for the well-deserved accolade of category winner in The Health and Wellbeing Space go to McBride Charles Ryan for its design of the Yarram & District Health Service Integrated Healthcare Centre in the 2022 INDE.Awards.
McBride Charles Ryan
mcbridecharlesryan.com
Porter's Paints
porterspaints.com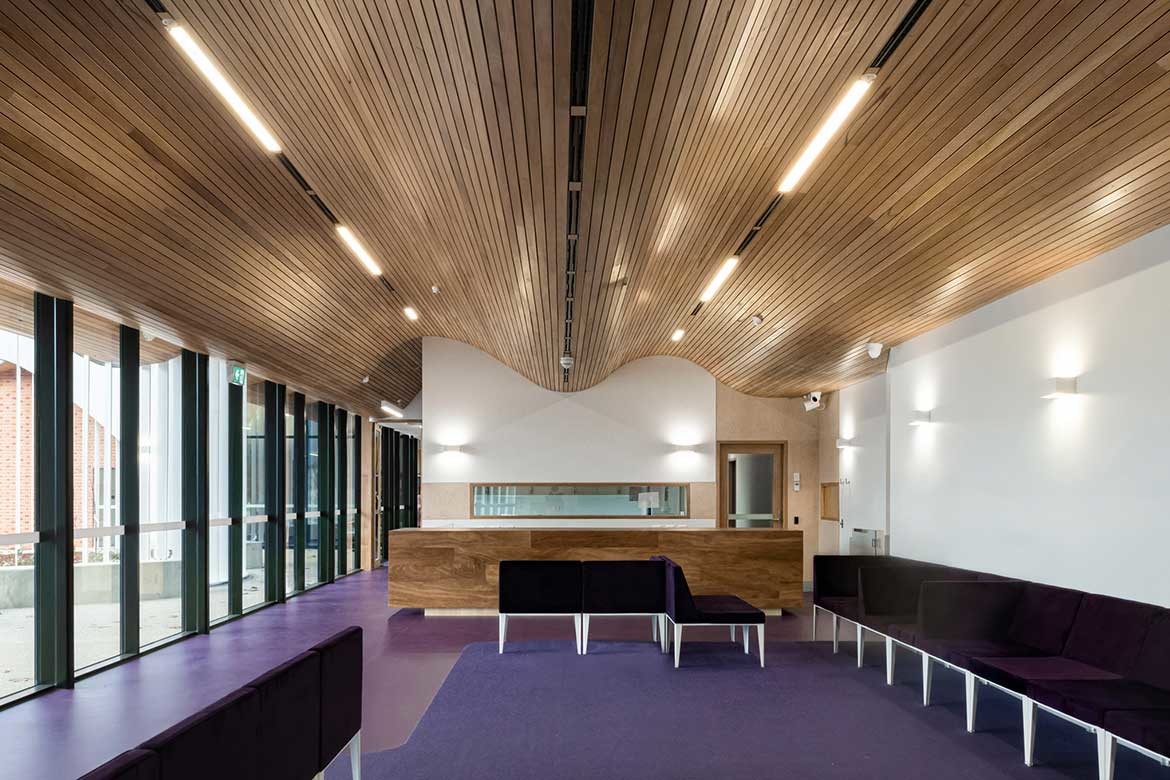 ---