As an awards program director to the INDE.Awards 2019, I've had the opportunity to talk about regional unity and international community quite a lot of late. And it's true – the Asia Pacific is vast and diverse, yet bound by the shared contexts and cultures of our close geographic proximity.
That's why I'm so excited about the upcoming Business of Design Week (BODW) which runs 3 – 8 December in Hong Kong. Organised by the Hong Kong Design Centre with Hong Kong Trade Development Council (and sponsored by Create Hong Kong), the annual BODW will this year be presented in collaboration with Melbourne.
Both cities represent a melting pot of creativity and culture. Together for BODW, they will explore the full gamut of design and innovation in branding, space, communication, product, culture and the city.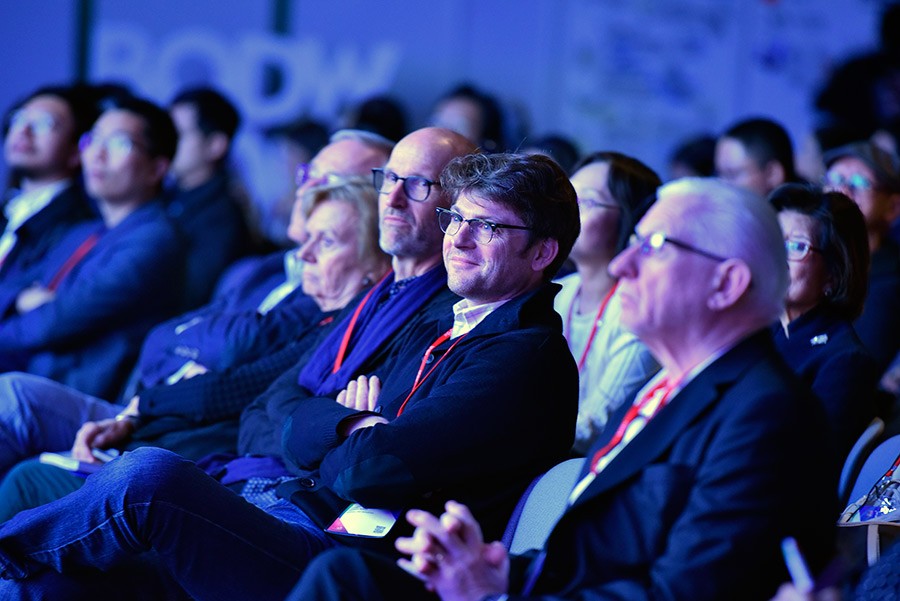 An impressive contingent of Melburnian practitioners will be heading over to Hong Kong for the five-day event, with presentations by the likes of Professor Rob Adams AM (director of city design of Melbourne), Mountains' Ken Wong, and Leah Heiss (the brilliant designer who combines design research and technology to benefit the health industry).
The influencer list also reaches far beyond our own region, with visiting design stars including Ron Arad (industrial designer, artist and architect, UK), Li Edelkoort (Trend Union, France) Ben van Berkel of UNStudio (The Netherlands), Toyo Ito (award-winning Japanese architect), and more.
The programme encompasses numerous sessions with international speakers discussing brand and communication, creative mindset, design for Asia, digital and technology, liveability – the list goes on.
There's also a wider city programme and associated events such as the Melbourne Pavilion as part of DesignInspire at the Hong Kong Convention and Exhibition Centre. The Melbourne Pavilion is notable for its comprehensive showcase of all design-things Victorian.
Ewan McEoin and Phip Murray of the NGV contemporary design and architecture team are the curators and have worked with DesignOffice to conceive the stand which will showcase around 90 Victorian designers.
Among the great many Melburnian designers and architects heading over to sit on one of BODW's panels is Meaghan Dwyer of John Wardle Architects (JWA). She will join a Space and Design panel (6 December at 2pm).
"Although very different, Melbourne and Hong Kong are both vibrant cities that are grappling with change," she says. "In considering Melbourne's heritage as a great Victorian city, and the rapid growth that we are currently experiencing, our inclination is to explore ways to preserve our past, while also ensuring a prosperous future."
Alongside fellow panellists – Melburnians Flack Studio and MARCH Studio, Hong Kong's One Plus Partnership, and Teo Yang Studio (South Korea) – Dwyer will explore the role of innovation districts and creative precincts with "some early work we are doing for Museums Victoria for a substantial new science and technology museum".
"Melbourne is also renowned as a city of art and design": a perfect lead-in to JWA's Melbourne Conservatorium of Music and its contribution to a broader vision for the Melbourne Arts Precinct.
HK's BODW Melbourne program is supported by the Victorian Government via Creative Victoria.
Start planning your BODW schedule and explore the full list of speakers. Enter the following code MD3RD78 and receive a 30 per cent discount when purchasing tickets online – a special treat for Indesign readers.
Are you heading to BODW in Hong Kong this year? Get in touch and let us know.
---