Situated at 2 Mount Elizabeth Link, Coliwoo Orchard boasts 135 units and a total of 411 keys across 22 floors, making it the second-largest Coliwoo property to date, after Coliwoo Boon Lay with 437 keys. The residence caters to individuals, modern local families, and expatriates, offering flexible lease terms as short as six nights, with the option to extend if needed. The state-of-the-art facilities and work-from-home-enabled studio units create an ideal environment for work, life, and play.
Each unit at Coliwoo Orchard is designed to exude luxury, featuring SoHo-inspired designs that blend contemporary and modern elements. The warm palettes, hints of brass, gold, and wood, and the use of high-end materials create an upscale living environment. The self-sufficient studio apartments come equipped with a queen-sized bed, ensuite bathroom, kitchenette, wardrobe cum storage area, vanity, dining table, smart television, and workstation, ensuring members can comfortably live, work, and relax within their own space.
In addition to the individual units, Coliwoo Orchard offers a full suite of high-end communal amenities, including a swimming pool, children's pool, jacuzzi, co-working lounge, gymnasium, and BBQ pit. These facilities are designed to foster a sense of community and allow residents to form meaningful connections.
The property also emphasises sustainability, with solar panels on the rooftop to generate clean energy for the co-living facilities. Electric Vehicle Charging Systems are also installed to support members' evolving needs.
Coliwoo Orchard embraces the local arts scene by showcasing murals of local artists' works. These vibrant additions inject a distinct local flavour, complementing the luxurious earthy tones of the studio interiors and paying homage to Orchard Road's heritage as a Singaporean landmark.
Looking ahead, Coliwoo has an exciting line-up of co-living projects, including 298 River Valley, 48 and 50 Arab Street, and 404 Pasir Panjang. These projects reflect Coliwoo's dedication to revitalising Singapore's nostalgic spaces and preparing them for modern co-living. With the support and expertise of the wider LHN Group, Coliwoo aims to continue its success in the co-living market, blending cultural preservation with business acumen.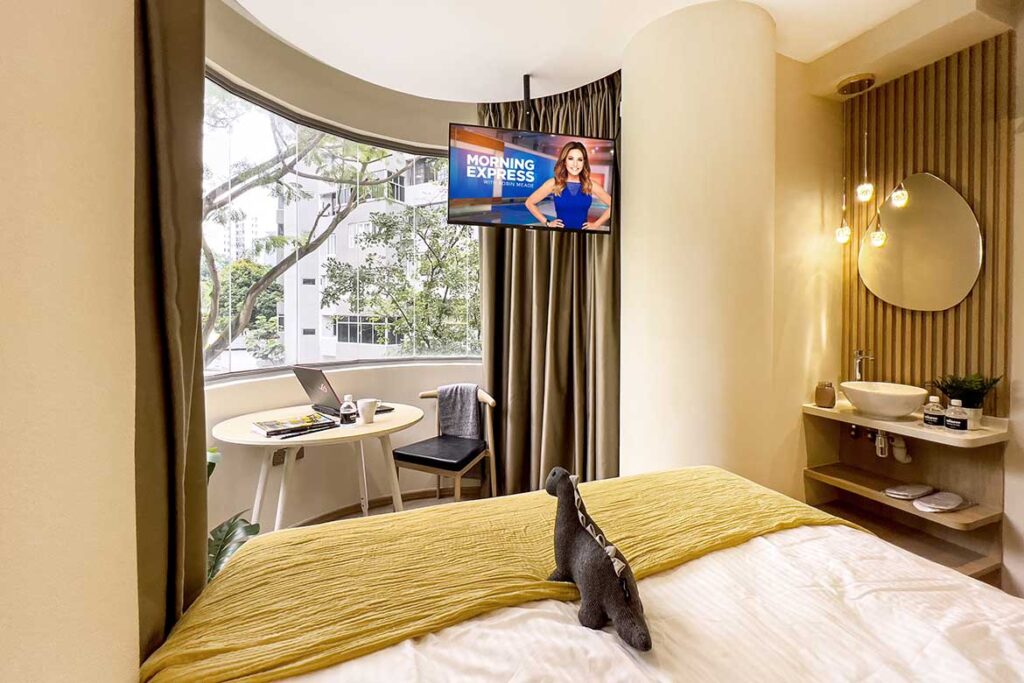 ---