In 1968, Italian furniture brand Zanotta made history by successfully developing the beanbag chair for industrial production. Designed by Piro Gatti, Cesare Paolini and Franco Teodoro, the Sacco beanbag chair captured the heart of young people at the time – many of whom were influenced by the hippie culture that favoured a more relaxed, portable and versatile type of furniture. Sacco quickly became one of the most recognisable pop-culture icons.
Today, Sacco is still produced by Zanotta and the chair is available in Singapore from W. Atelier. This year, celebrating the fiftieth anniversary of the chair, Zanotta and W.Atelier, with the support of DesignSingapore Council, are calling all Singapore-based designers to submit their own versions of the chair.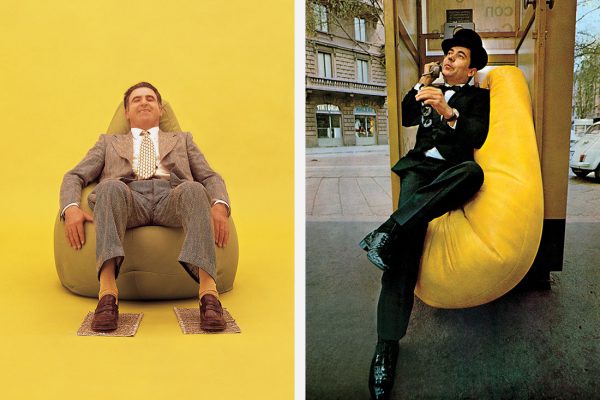 The submitted proposals should adhere to the design theme 'Urban Living the Asian Way', which aims to show how the essence of the Asian way of life can enrich the lives of a wider global audience. Designers must keep the structure and the content of the Sacco beanbag intact and unchanged. The submission period will end on 3 August 2018 and only one entry is allowed per designer.
A jury panel comprising experts from Dsg, Zanotta and W. Atelier will shortlist 10 entries by 17 August, and hold a workshop on 23 August. During the workshop, the shortlisted designers will receive a Sacco in white fabric finish to design. Designers must return the finished design to W. Atelier on 31 October 2018.
"We really look forward to working with the 10 shortlisted designers who will be producing their very own versions of the iconic Sacco bean bag chair, which is a pop icon in its own right," says Gani Atmadiredja, Managing Director of W.Atelier.
W Atelier will showcase the 10 designs from mid-November to the end of the year at both its Henderson Showroom and the House of W. Atelier at Bukit Timah. Finally, on 1 January 2019, the top three designs will be transported to Milan and displayed in Zanotta's Piazza XXV Aprile showroom until the end of February. In addition to that, Dsg will display all 10 designs at the National Design Centre in April 2019.
"This collaboration with W. Atelier and Zanotta is an exceptional opportunity for our local talent to give their take on the iconic Sacco chair. I'm confident they will bring fresh and even surprising perspectives, given our unique blend of cultures, languages and people," says Mark Wee, Dsg's Executive Director, adding, "To our designers: don't miss this chance to show the world your talent and the power of Singapore design."
Excited? Visit W. Atelier's news page for more information!
---