Sacco, the world's first commercially produced bean bag chair, celebrates its fiftieth anniversary this year. Last July, Sacco's manufacturer Zanotta and luxury retailer W.Atelier, supported byDesignSingapore Council, held an open call for Singapore-based designers to submit their own version of the bean bag.
The submitted proposals must adhere to the theme 'Urban Living the Asian Way', which aims to show how the essence of the Asian way of life can enrich the lives of a wider global audience. Designers must keep the structure and the content of the Sacco beanbag intact and unchanged. And now we've got a shortlist and previews of the designs.
The 10 designers have received a Sacco in white finish (fabric VIP 27501) to design while keeping the Sacco chair's structure and content unchanged.
Here are the shortlisted designers and some behind-the-scenes images:
DAZINGFEELSGOOD is a creative practice founded by Kiat Ng (left) and Karen Chiam (right) to research, explore and practice design. Formally trained for over a decade in furniture, spatial and graphic disciplines, the duo delved into exploration and practised design independently under the moniker DAZINGFEELSGOOD.
They had since collaborated with Bolia and Orchard Road Business Association; and participated in group exhibitions at SingaPlural 2017 and Art Stage 2018. DAZINGFEELSGOOD is a recipient of the international Bolia Design Award and is shortlisted as finalist for Asia Design Prize in 2018.
Gabriel Tan Studio is a design practice working across the borders of craft, culture and technology. Exploring new ways to interpret luxury and break archetypes, the studio works on design and creative direction for international clients including Ariake,Turn Handles, Blå Station, Design Within Reach, The Conran Shop, Ishinomaki Lab and Authentics.
Tan is a familiar face in Indesign Media's events, having been one of the influencers of Singapore Indesign 2017 and a juror for Launch Pad 2018. Aside from his design work, he has taught as a visiting lecturer at Lasalle College of the Arts, the University of Oregon and also served as a jury member at the Cannes Lions Festival.
Imran Othman graduated in Product Design Engineering from Nanyang Polytechnic and 2006 and won Design of the Year at the 2011 Singapore President Design Awards. He has garnered more than 10 years of experience as an industrial designer across various cities and countries, including Singapore, Malaysia, San Francisco and New Zealand.
Born to a Singaporean father and an Australian mother, Jarrod Lim grew up in Melbourne, Australia where he also trained in Industrial Design. He has worked with Patricia Urquiola, one of the most sought-after designers in the world; and SCP, one of the UK's top design and furniture manufacturers. Lim now operates his studio from Singapore, which features a gallery space at the front and an office tucked away at the back.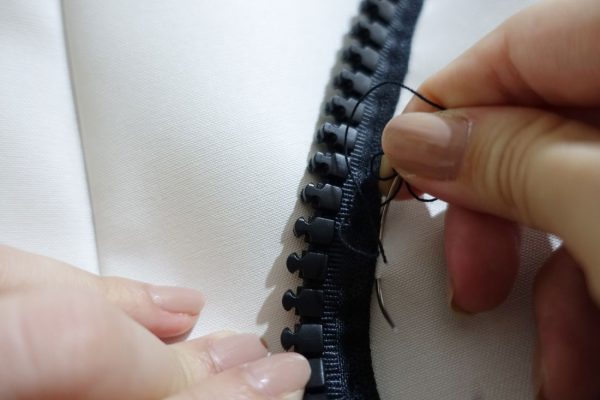 Karyn Lim trained in Industrial Design at the National University of Singapore (NUS), with a semester on exchange at ENSCI – Les Ateliers, Paris. Her final year project, Transformation Bags were a part of The Alchemists exhibition that showcased 15 contemporary designers from Singapore.
The Alchemists debuted at the Triennale di Milano during Milan Design Week 2015 and returned home for the Singapore Art Week 2016 at the Singapore Art Museum. Lim manages communications at Singapore-based brand and producer of contemporary design furniture, Industry+.
Rockett is a concept-driven interior design consultancy that creates bespoke design experiences for restaurants, bars and hospitality projects. Geila Daughtrey set up Rockett in 2014 having honed her skills working for some of the leading architects and designers in London and Singapore.
With projects spanning across Europe, the Middle East and Asia, Daughtrey's expansive list of credits include designing hospitality venues for a wide range of global brands including Gordon Ramsay, PizzaExpress, InterContinental Hotels Group, Accor Hotels, BMW and Rolls Royce. She was honoured with 'Asia's Rising Stars, 40 Under 40' in Hong Kong last year.

Founded by Timo Wong and Priscilla Lui, Studio Juju practises design across disciplines in furniture, products and spaces. The studio's approach is fresh and optimistic; and each project is a union of simplicity and warmth, functionalism and whimsy, refinement and relevance.
In 2014, the studio was awarded the Singapore President's Design Award, Design of the Year for their Rabbit & Tortoise Collection for Living Divani. Lui and Wong are frequent Indesign Media Asia collaborators.

SUPERFAT Designs is a multi-disciplinary interior and interior decoration consultancy firm founded by Weizhang Lin. He is a graduate of The University of Melbourne, Australia, where he read Architecture as well as Property and Construction Management.
Before founding Super Fat Designs, Lin worked in reputable Local Design Practices such as SCDA Architects, Aedas Architects, DCA Architects and Index Designs. His work has led him to work on projects both in the region and in Singapore. His formative years in Melbourne experimenting with materiality has informed and influenced the detailed, bespoke design approach pursued by Super Fat Designs.
Tiffany Loy is a Singapore-based designer trained in industrial design and textile-weaving. Her current work revolves around surface design and textile experiments. She explores alternative production methods, as well as the use of existing processes to generate unexpected results. Since the set-up of her studio in 2014, she has exhibited her experimental works at museums in Singapore, Kyoto, and Milan.
Her approach to design is focused on materials, fabrication, and the experience of the physical object. She believes that the designer plays an important role in pushing the boundaries of material applications, and in creating relevant discourse on new technologies for the future.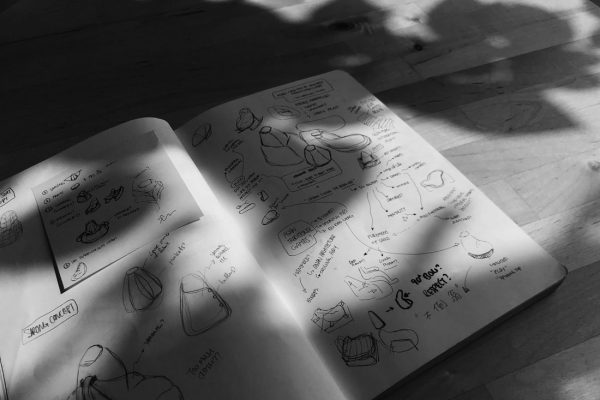 tizumuka is an award-winning multidisciplinary studio established in 2012. The team consists of Ivan Ho (Design Director, right) and Abigail Chang (Designer, left). The studio's projects are conceived around investigative studies and artisanal craftsmanship. Studio tizumuka embarks on a relentless pursuit of quality and attention to construction details, methods, material usage and how these can manifest into good, honest designs.
On 31 October 2018, the shortlisted designers will return the finished Sacco to W.Atelier.
These top ten designs will be unveiled at a ceremony at the W. Atelier Henderson Showroom on 15 November 2018 .
The designs will be displayed at the W. Atelier Henderson Showroom and House of W. Atelier at Bukit Timah until the end of the year.
The top three designs will then be transported to Milan and showcased in Zanotta showroom located at the Piazza XXV Aprile before being flown back to be showcased at the National Design Centre in 2019. Stay tuned!
---